Why Buy?
Tidy your earphone cables

No more wire tangles

Tiger novelty design
---
Description
Tidy your earphones cables
It's not often we leave our mobile phones at home when we step outside, however carrying your set of earphones unfortunately isn't as practical. The wires more often than not end up becoming tangled with itself and other items within your pocket or handbag - so before you listen to any music, you actually spend time sorting out the cable mess first. Certainly not fun!
With the Kikkderland Cord Wrap, you can simply wrap the earphone wires around the inner area of the product - finishing off by using the soft teeth to grip the earphone jack. This way, your wires will remain tidy when stored away and the headache of awaiting the tangled mess you usually experience will be no more but a distant unpleasant memory.
Tiger novelty design
With a striking orange colour - the tiger shaped cord wrap not only looks after your earphone cable, but also provides a smile everytime you withdraw it from your clothing or accessories.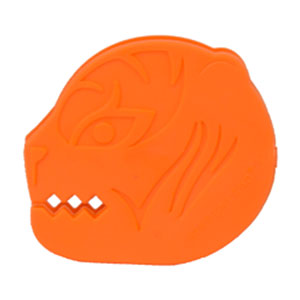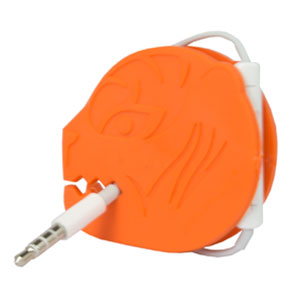 ---