Most Useful Customer Reviews
S Andrew
Selby, North Yorkshire
Key Ninja Multi-Tool Key Holder wih Torch
5th December 2016
Good product
A compact gadget that is very useful, and stops that annoying 'key rattle'...
---
Allan Gatt
Malta
Key Ninja Multi-Tool Holder with Torch
11th January 2016
Needs Plenty of Improvement
A lot needs to be said about this product. It's definitely handy, and does collect your keys in one compact package. However, design flaws have forced me to give it a 3 out of 5 star rating. First off, the plastic used for one end of the enclosure feels a bit cheap. It seems stupid and careless to build such a sturdy metal chassis and then blow it all to hell by giving it a cheap plastic bumper. Secondly, the plastic O-rings included in the package to separate the keys and/or to provide a leveling buffer for the two ends to sit parallel with each another DO NOT provide enough friction for the keys to stay put. That is to say, they allow the keys to swivel freely and haphazardly when you least want them to. I somehow managed to find some rubber O-rings instead, and am using those instead as they get the job done. So, as I said before, the designers' heart is in the right place, but this 'Key ninja' definitely needs some reworking.
Read 11 customer reviews
|
Write a review
---
Why Buy?
Keep your keys organised

Holds up to 30 keys

Sleek design

Dual LED Lights

Features bottle opener
---
Description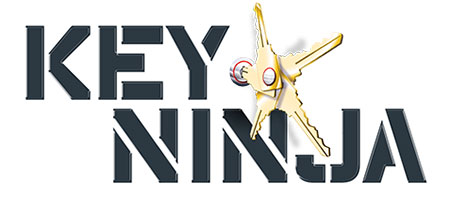 Keeps your keys organised
The key ring has been reinvented with Key Ninja. No longer do you need to carry around your keys on a bulky key chain as the Key Ninja can hold up to 30 keys, which can all fold away due to it's sleek design. Included with the Key Ninja is the 'S' hook, which allows you to hook onto remotes or larger keys.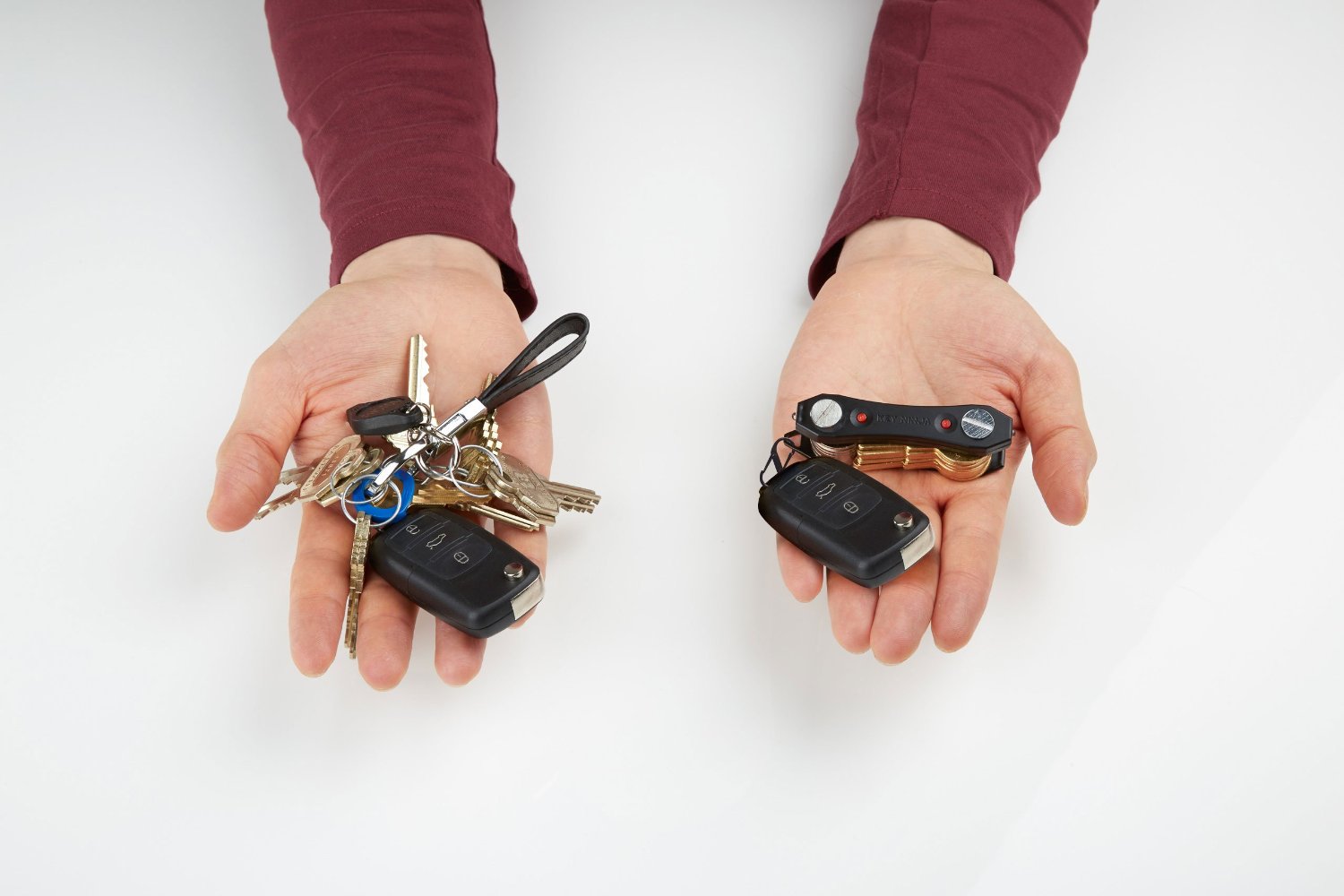 Built in LED's
The Key Ninja also features dual LED lights to brighten each end up and to help guide you in the dark, ensuring you no longer have trouble trying to find the key hole.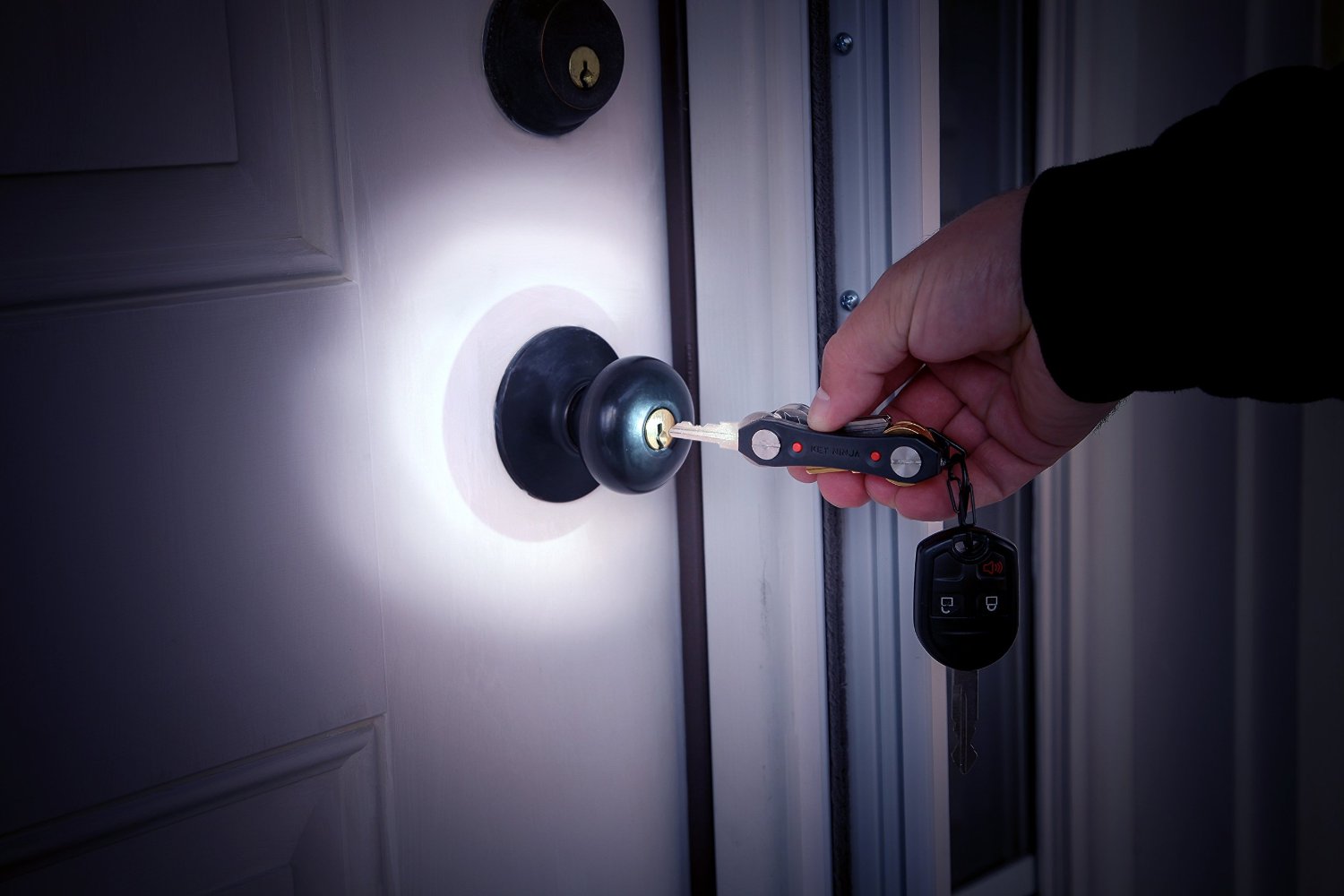 Features a bottle opener
When all keys are opened up, the Key Ninja can also be used as a bottle opener due to it's versatile design.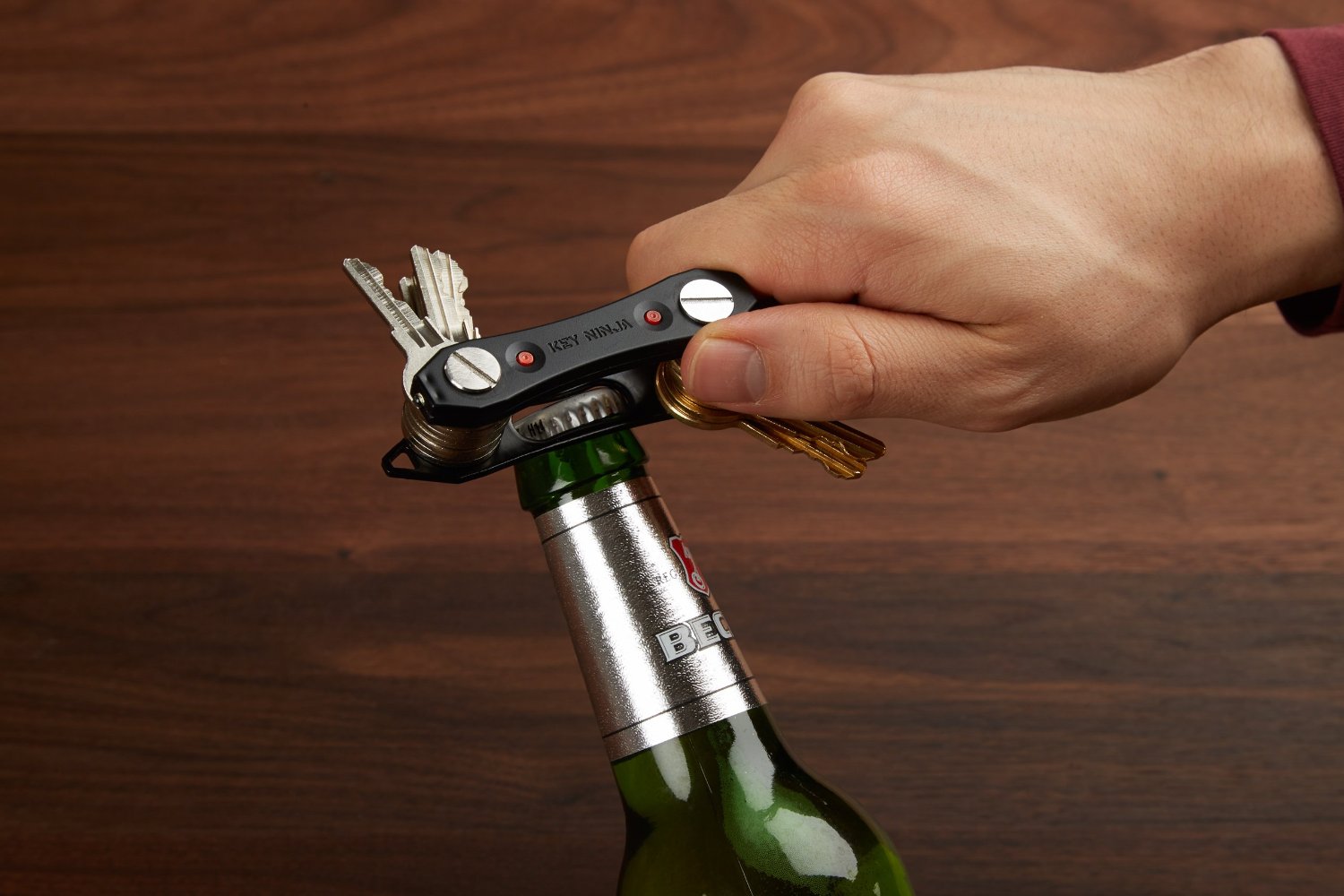 ---
Key Details
Colour: Black
Part No: WN901