Most Useful Customer Reviews
Fred Gander
Shrewsberry
iPhone 6
18th November 2014
A Fantastic Smartphone Gaming Solution!
I've always struggled playing some of the more in-depth smartphone games due to the complexity of the controls and the non-tactile feel of the screen, but with the Joystick-its I've been able to play games like Sonic and Fifa with no trouble at all. The Joysticks are easy to attach and provide a comfortable, retro feel that has improved my gaming no end. I would recommend them to anyone and have even purchased a second lot as a stocking filler for my son. Overall a smashing product for the price that will give you endless amounts of fun.
---
Simon Crouch
Unknown
iPhone 5
19th November 2014
Better precision
Have been using this for a few days now and enjoying the additional precision it provides. The hardest part is finding games that make the best use use of the game controller(s) as you place the controller over the existing virtual touchscreen controller graphic or button that you would usually use, however when you do it is far easier than using the touchscreen particularly for platform games. The little suction cups grip on enough to the screen that it is easy to use and easy to remove when you are finished gaming.
Read 7 customer reviews
|
Write a review
---
Why Buy?
Control your games with greater accuracy

Removable and re-position with no damage to screen

Screen protector compatible

Conductive technology triggers on-screen controls

Solid milled aluminium construction

Universal compatibility

Lightweight and portable
---
Why not View a video about this product?
Description
Control your games with greater accuracy
Regularly use your touchscreen smartphone or tablet to play games and hate how the controls don't feel quite right in your hand? This ergonomically designed joystick will eradicate these feelings as this simple yet effective device will enhance your gameplay, improving your high scores and giving you the edge over your friends and opponents.
Wherever a game utilises a static virtual joystick on the touchscreen, the Joystick-It can add a more enjoyable and precise gaming experience.*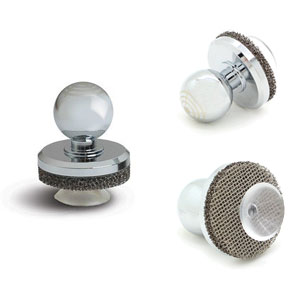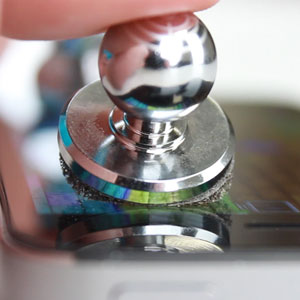 Removable and re-position with no damage to screen
The joysticks attach to the screen of your smartphone or tablet with a suction cup, this won't leave any marks and will also allow for it to be quickly repositioned for different games you want to play.
Even better, the Joystick-It is screen protector compatible - so you can still add extra protection to your smartphone's display and still use this joystick for an enhanced gaming experience.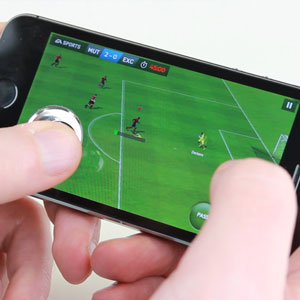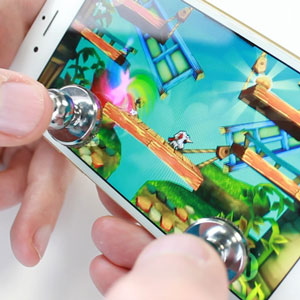 Conductive technology triggers on-screen controls
The Joystick-It game controllers features a conductive base that when moved via the joystick, trigger the on-screen controls. To use the Joystick-It game controllers, simply apply over the virtual on-screen controls and play until your hearts content, with greater precision and accuracy.
Solid milled aluminium construction
Made from a solid milled aluminium, these joysticks look and feel like a classic joystick from the arcade era of gaming. The product oozes quality and will compliment your touchscreen device perfectly.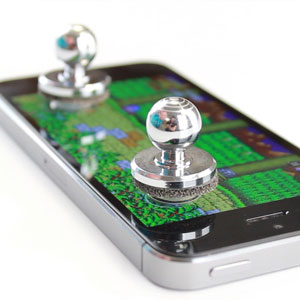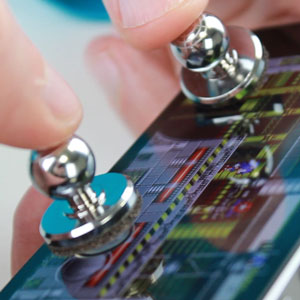 Universal compatibility
Compatible with iOS, Android and Windows Phone smartphones - the Joystick-It can enhance your touchscreen gaming on a wide variety of modern devices.
Lightweight and portable
The Joystick's stylish lightweight design allows for maximum portability, giving you the freedom to game in comfort and with precision no matter where you are.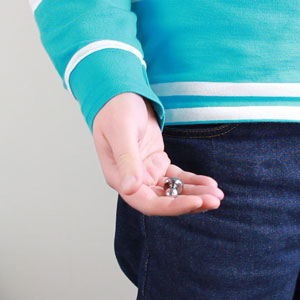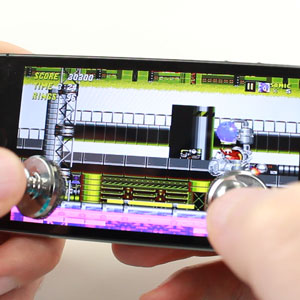 *Compatibility with gaming titles dependent on implementation of virtual touchscreen controls
---