Most Useful Customer Reviews
15th June 2011
Great little device
Actually my 2nd Jawbone ICON - I managed to stupidly lose the first, but I liked it so much I bought another to replace it.
---
13th May 2010
Tiny, clear and easy to use
I have just got a Jawbone ICON Bluetooth Headset ( The Thinker ) to use with my HTC-HD2 When I first got the box out of the bag, I was amazed at how small the thing was, much smaller than I thought it would be. It feels pretty robust and looks pretty nice. Packaging is minimal and even in the UK, pretty much totality recyclable. You get a wall charger, a tiny but really ( really ) useful short USB cable that can be used with the charger block or a powered USB socket on your PC. A handful of different ear bungs to help you get the right fit and some very simple, but usable instructions. All very nicely thought out, and well designed. Think along the lines of Apple, but in black and your there. Pairing was easy, press the only button and turn on, then find it on the phone. A small discrete light that is hidden when wearing shows you if its charging, linking to a phone or has been turned on. The Thinker has a voice to tell you about the battery life etc, this can be changed to a variety of US sounding male and female voices by linking up to the Jawbone site. I haven't an iPhone, but it also has the ability to show its battery status etc on them if you have the app. Could be useful, but tapping the only button once gives you a verbal estimate of battery life, so its not essential and nothing for us non Apple fans to worry over. It can also be used ( after a software update again from the Jawbone site ) to be used as a headphone to listen to the phones media player / navigation system as well as a normal phone headset. Use is easy, it fits to my ear without using any of the different size buds of ear clip. Instructions on how to best get it to fit are on the site and make it very easy, this ensures noise reduction systems work correctly. It sounds pretty clear from my end, and I haven't had any complaints from the other end, no "are you in a tunnel / down a drain" comments yet. Volume is controlled by the phone which again is easy. In many ways its all a bit dull and simple, but this makes for a very competent and usable tool. Overall I am very impressed and would certainly recommend spending a few more pounds on this to other prospective blue tooth ear piece buyers.
Read 13 customer reviews
|
Write a review
---
Why not View a video about this product?
Description

Jawbone has unveiled its most sophisticated Bluetooth headset yet, The Jawbone ICON.

Jawbone ICON offers unprecedented ease of use and audio quality as well as an industry-first software platform called MyTALK that lets users personalize and update their Jawbones via the web. Jawbone ICON offers built-in intelligence and the ability to personalize with the click of a mouse using the all-new MyTALK platform.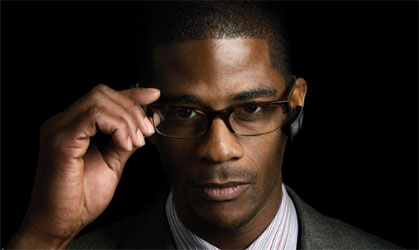 New personalization and convenience features include:
MyTALK AudioApps. Lets users personalize the voice that conveys information into their ear. French, German and Spanish languages are also available.
Simultaneous Multipoint. Lets users switch seamlessly between two calls on different cell phones.
On/Off slide switch and one-button control. Delivers radical simplicity.
Visual battery meter. Displays remaining battery life at top of iPhone screen.
Jawbone ICON is smaller and lighter than its predecessors, and comes in six designs with lush textures and finishes rarely seen in consumer electronics.

New leaps in sound technology sustain Jawbone's lead in audio quality continuing Jawbone's leadership in sound technology, Jawbone ICON provides improved inbound audio quality as well as upgrades to its battlefield-tested NoiseAssassin technology.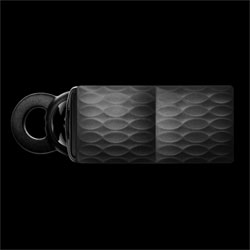 Audio advancements include:
NoiseAssassin 2.5 with wind reduction. Continues to provide the best noise elimination available.
Innovative speaker design and signal processing. Improves inbound audio clarity and volume.
Set-it-and-forget-it audio. Eliminates the need to adjust volume from one caller to the next.
T3 Magazine Review:
The Jawbone Icon won the "Top Class Toothin" group test for Bluetooth headsets. It beat headsets from Samsung, Jabra and Sennheiser to name a few. T3 Awarded the Jawbone Icon 4 out of a possible 5 stars.





Jawbone ICON Specifications:
Talk Time: Up to 4.5 hours (varies by phone)
Standby Time: More than 10 days
Range: At least 33 feet (10 meters)
Charge: 80% charge in 35 minutes, 100% charge in less than 1 hour
Weight: 8 grams
Fit: 7 earbud sizes + 1 premium adjustable earloop
Accessories: AC power adaptor, micro-USB flex cable
Supports Multipoint: Pairs with up to 8 devices, 2 simultaneous connections
Supports Bluetooth: 2.1 + EDR (Enhanced Data Rate), 2.0, 1.2, 1.1
Packaging: 100% recyclable

---