Most Useful Customer Reviews
Iain Stewart
Bristol
Jawbone ERA
15th September 2014
expensive but worth every penny
Have tried several other headsets. This one actually works. The noise cancelling technology is brilliant. Comfortable in the ear. Battery lasts all day. Super simple instructions. Happy with my investment.
---
23rd February 2015
Not quite there yet!
I bought this headset with two objectives in mind; 1) to use in my car and give decent noise cancellation and 2) to use with my PC when making internet calls. What a shame that it doesn't quite do either of these things perfectly! With regards to the car, it connects fine and the controls are easy enough to learn. There is also an Android app to help, but you can't program the main function when using the headset in car. For me, the best function would be for it to perform a Google Now search, as I can ask it to do anything (much like Siri on iPhone) but instead it will only go to the Voice Dialler (which limits me to dialling numbers) or S Voice (which is not very useful). This is a huge oversight by Jawbone that you cant program this, or use the app to change the default. There are work-arounds but they're not simple or for novice smartphone users. Another problem is how LOUD it is when using some functions. Even if you adjust the volume down on some things (e.g. in a call) other updates will scream down your ear (such as the battery level update) Now for the problems with PC. I run Windows 8.1 and the 10 preview. It doesn't play nice with either of these Operating systems - it will pair and seem to connect, but the disconnects and will not work until removed and re-paired again. Very disappointing and again, something that Jawbone could have easily implemented as I have older Bluetooth headsets that work seamlessly for this function. Wouldn't be fair if I didn't point out the plus-sides too: Noise cancellation is amazingly good - often even clearer than when speaking directly on my phone in a silent room Battery lasts around 6 hours which is pretty good if you are driving a lot in a day (as I do) You are provided with a tiny Micro USB charging cable, very useful if you have USB charger in your car (as I do!) to keep the battery topped up Changeable voices are hilarious and fun! Status light makes it easy to see what the device is doing It's very small and discreet I can only hope that Jawbone will address the 2 or 3 bad points above in a future update, then it will be the PERFECT bluetooth headset!
Read 2 customer reviews
|
Write a review
---
Why Buy?
Lightweight and extremely comfortable

Be heard and hear anywhere with NoiseAssassin® technology

Crystal clear HD audio

Up to 4 hours of continuous talktime

A2DP compatible

Compatible with the Jawbone App
---
Description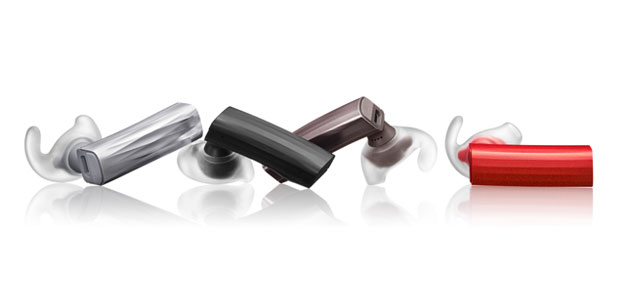 Lightweight and extremely comfortable
Introducing the smallest, lightest and most comfortable headset Jawbone have ever created. The new Era's advanced ear fittings feature a new design that uses the natural contour of the ear to create a secure fit so it's comfortable enough to wear all day.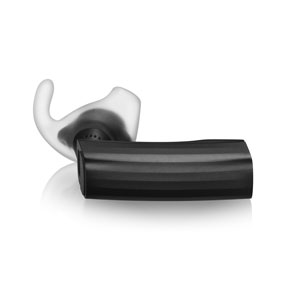 Be heard and hear anywhere with NoiseAssassin® technology
Life is never quiet, but conversations demand clarity - that is why the Era is equipped with military grade noise cancellation technology. NoiseAssassin® eliminates background noise, so even if you're in a crowd, the only thing they'll hear on the other end is the sound of your voice.
Crystal clear HD audio
The ERA 2014 delivers crystal clear sound for much more than just phone calls. Listen to music in the morning, catch up on podcasts while you catch up on chores or ask Siri / Google Now for advice when you're cooking dinner. With every word or note, ERA is a revelation in how you listen, and talk, through a Bluetooth headset.
Up to 4 hours of continuous talktime
With an impressive 4 hours of continuous talktime, the Jawbone ERA 2014 will keep you connected all day. Featuring an On/Off button, the ERA's battery can be saved and managed via the Jawbone App that shows the current battery level at the touch of a button.
Compatible with the Jawbone App
The Jawbone App lets you customise ERA to suit your personal needs and tastes. The customisable program allows you to make ERA your own, with easy access to Siri or Google Now for hands-free control, the ERA is the most user friendly Bluetooth Headset on the market today.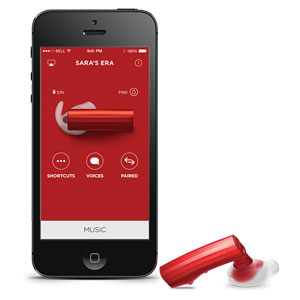 Technical Specifications:
Dimensions: Length 46.6mm, Width 21.2mm, Height 13.0mm
Weight: 6g
Connections: Bluetooth, Micro USB
Multipoint: Yes
Talktime: Up to 4 hours
---
Key Details
Bluetooth: Yes
Colour: Black
Multipoint: Yes
Part No: JC01-03-EU1
---
What's In the Box?
ERA by Jawbone headset
6" Micro USB Cable
4 earbuds (3 right, 1 left medium)
Quick Start Guide