Most Useful Customer Reviews
Antony buck
Essex
Htc one mini
4th September 2014
So easy
I purchased this item 1 week ago and would highly recommend anyone to purchase this. Was highly easy to set up and has a very high clarity and good volumes through the built in speaker, although I use this mainly through my car stereo which is even better for communication. I also use this with my music unlimited app on my phone which has an offline mode so listening to my favourite music has never been easier or sounded better. Should you require a hands free Bluetooth system for your car I do not believe there is a better, easier system on the market. Go buy it now!
---
Read 3 customer reviews
|
Write a review
---
Description
Great sound in a design that makes this the perfect smart phone companion.
The Jabra Cruiser2 features dual microphone technology, which delivers excellent audio quality. It also allows you to play your music and take your calls via your car stereo.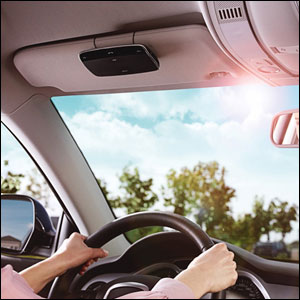 The Cruiser2 features a slide on/off button which allows you to turn your speakerphone on or off and it will automatically turn itself off, once it's been disconnected from your phone, after 10 minutes and the tap answer/end button makes the Cruiser easier to use when you're in the car.
The Jabra Cruiser2 is designed to significantly reduce unwanted background noise and improve audio quality with DSP and dual microphone technology to help give clear conversations even while driving on the motorway. The dual microphones capture sound whilst intelligently filtering background noise.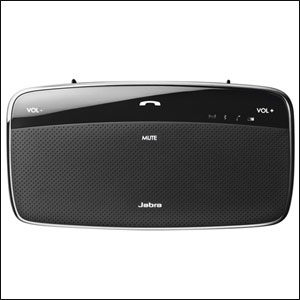 This eliminates ambient noise even in the loudest of atmospheres, enhancing the call clarity and ensuring the callers voice remains natural sounding.
The Cruiser also provides you with spoken information so you can keep your eyes on the road whilst driving. The voice announces the name of the inbound callers, if your phone supports PBAP, otherwise it will announce the number.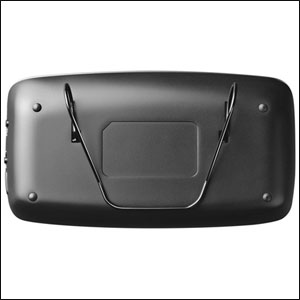 You also get status announcements on low battery, connected/disconnected, pairing instructions etc, so you can keep your eyes on the road responsibly. The Cruiser is also equipped with A2DP and AVRCP, which allows you to stream and control music from your phone.
Specifications:
Bluetooth version: 2.1 EDR
Operating range: upto 10 metres
Talk time: upto 14 hours
Standby time: up to 13 days
Charging time: approximately 2 hours
Features:
Dual microphone technology
Play music and take calls through your car stereo
DSP technology to reduce background noise
Spoken information so you can concentrate on the road
Announcements for low battery, connected/disconnected and pairing instructions
A2DP and AVRCP to stream and control your music from your phone