Why Buy?
Ensures that your Samsung Galaxy S5 remains free from scratches

Full protection for the screen of your S5

Quick and easy to apply without bubbles

Transparent, allowing you to see the Samsung Galaxy S5 in all its beauty

Specifically made for the Samsung Galaxy S5 giving the perfect edge-to-edge fit
---
Description
Doesn't interfere with your phone's screen
The proprietary film is a clear, urethane plastic that is invisible and offers great protection, with unique properties that allow it to provide self-healing qualities and unparalleled abrasion resistance. The InvisibleSHIELD (HD) has been designed for advanced clarity with a glass-like surface for an incredible finish.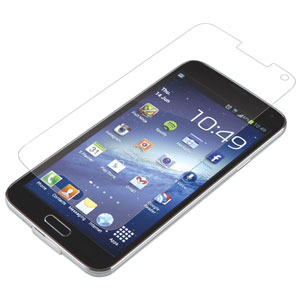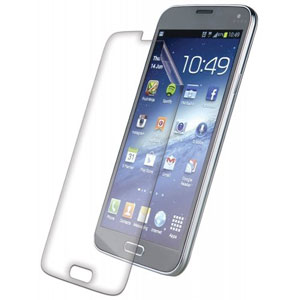 Give your S5 the protection it deserves
No matter how careful you are, without protection your screen will become scratched. All it takes is one piece of dust so small you can't even see it to become stuck between two moving surfaces to harm your display. The only way to truly protect your device is with the InvisibleSHIELD (HD), and the time to do it is the moment you take your new device out of its box.
Toughest, most durable screen protection available
The InvisibleSHIELD (HD) is the toughest, most durable gadget scratch protection film available. The film has its origins in the U.S. military, where it was used to protect the leading edges of helicopter blades from wear and tear while travelling hundreds of miles per hour.
---
Key Details
Colour: Clear
Part No: GS5HXS-F00