Most Useful Customer Reviews
Teun
The Netherlands, Winterswijk
Nexus 5
25th August 2014
Amazing product
I have now been using this product for over a month and so far I love it. I keep it in my room and the sound is really good and deep. Also the remote is very handy. Though i was afraid that the volume wouldn't be that loud on max but when i took it with me on vacation with my friends we used it at the campfire and everyone could here it very well. This is a good quality product. Also the shipping of the item was a couple of days to the Netherlands, I have no objections.
Read 1 customer review
|
Write a review
---
Why Buy?
Compatible with all wireless Bluetooth devices

Beautiful design with visual EQ display

50W total output and subwoofer

EQ presets

Remote control

Onboard controls

Auxiliary 3.5 mm line in port for use with non-Bluetooth devices
---
Description
Compatible with all wireless Bluetooth devices
The Intempo Big Beat Bluetooth speaker is the perfect companion for all of your devices including iPhone, iPad, smartphones and any other Bluetooth enabled phones, tablets, laptops, netbooks and Bluetooth dongles.
Wirelessly transmit your music, selecting the track from your device - hearing it pound out of your Intempo Big Beat with great depth and range.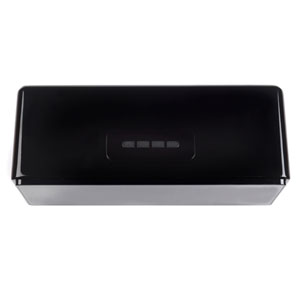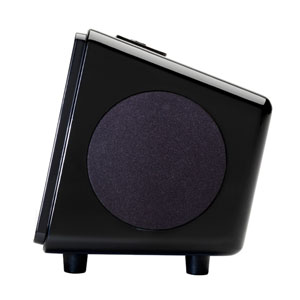 Beautiful design with visual EQ display
For its moderate size, the Intempo Big Beat is surprisingly light and can be moved from room to room with ease whether at home or within the office.
The front of the unit houses a little surprise... We already appreciate our music by listening to it, however with the built-in visual equaliser you can now also watch the action as the graphical light show moves with the flow and rhythm of the music. Spot the pounding beat and the energy of the track visually on front of the Big Beat with the visual equaliser display.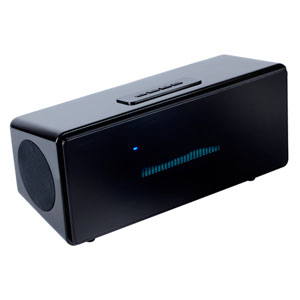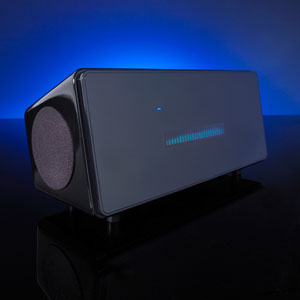 50W total output with subwoofer
The Intempo Big Beat features 50 Watts of output to provide stunning, high-quality sound no matter what musical genre you are playing.
With the built-in subwoofer, your music collection will carry distinct low-end qualities - creating very recognisable detail where standard speakers alone may otherwise struggle.
EQ presets
Different genres of music often feature a very distinct overall sound and you can apply your own unique feel selecting from one of the many EQ presets. These include presets designed especially for pop, jazz, rock and classic styles - adjusting the bass, treble and overall tone of the music.
Remote control
With the included remote control, you can operate the Intempo Big Beat Bluetooth Speaker while sitting back and relaxing from the other side of the room.
Control playback functions include turning on and off the speaker, play and pause, raising and lowering the volume, advancing and stepping back a track, changing the input, adjusting the bass and treble settings, muting the sound and selecting from a variety of EQ presets.
Onboard controls
On top of the unit are controls to adjust volume, select an EQ preset and to turn the speaker on and off.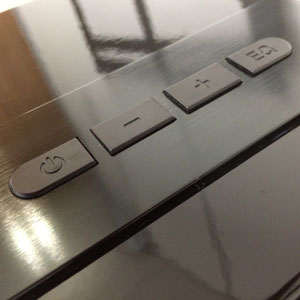 Auxiliary 3.5 mm line in port for use with non-Bluetooth devices
If you own a device that doesn't support Bluetooth wireless capabilities, no need to worry as the speaker features a 3.5mm 'line in' port so you can connect a wide variety of electronic audio / video devices.
Technical Specifications:
Dimensions: 16.5cm x 38cm x 13.5cm
Weight: 3.2kg
Bluetooth: v2.1
Operating Range: 10M
2.1 Speaker Output: 2 x 5w speakers + 10W subwoofer built in
Remote control battery: 3V Lithium CR2025
Frequency Response: 100Hz – 18Khz
Supply voltage Mains: 100V – 240V
Max Power Consumption: 20W
---
Key Details
Colour: Black
Part No: EE0786