Most Useful Customer Reviews
Nick Pickering
Unknown
Huawei Talkband B1
6th December 2015
It is a great "plug n play" gadget
Relatively easy to pair to your phone. Works on Iphone and Android. Several apps to connect you phone to so that you can see how many steps you've done etc it even lets you know how many hours sleep you've had the night before. It will notify you when you have an incoming call which is great. For people with big wrists it does tend to dig in a little either side of the main body and the ear piece can jump out if not attached properly to the main body. The strap can be a tad awkward to put pon but once you get the knack of it its ok. Charging is a doddle, just peel back the end of the strap to reveal a usb, slide that end into the usb port on your computer and off you go. Screen is easy to read and informative and the B1 will notify you when you've been sat around for too long. It is a great "plug n play" gadget and apart from a few teething problems I use it every day and haven't missed a call since.
---
Read 6 customer reviews
|
Write a review
---
Why Buy?
The world's first hybrid smartband

Bluetooth headset stored inside

Outstanding all-around power

IP 57 water and dust-resistant

1.4" film OLED technology

Staying fit never looked so good
---
Why not View a video about this product?
Description

The world's first hybrid smartband
Now a wearable device that lets you talk while keeping track of your active life. It connects your wrist to your smartphone so you can stay updated with all of the information you need about your daily life with just a quick glance.
Bluetooth headset stored inside
When you wish to make a phone call, you can easily pop out the featured wireless Bluetooth headset from the Hybrid Smartband, which is then placed comfortably in your ear to make and receive phone calls without having to touch your smartphone.
Outstanding all-around power
The Lifelog app can see if you've been walking, running, cycling or travelling by train and how you've slept. It also lets you see photos you've taken, music you've listened to, games you've played and how much you've socialised with a friend. Discover just how much you live.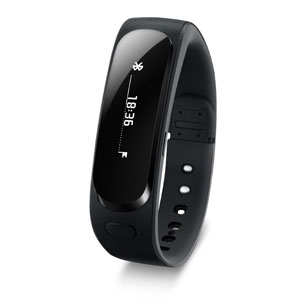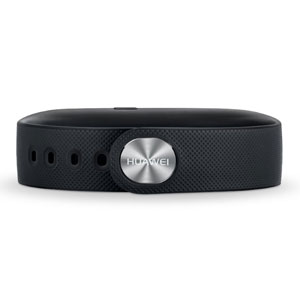 IP 57 water and dust-resistant
Now stunning design and cutting-edge technology merge beautifully together with durable construction. Equipped with a strong yet lightweight frame, the smartband can effortlessly withstand the most rugged of environments never letting the elements slow you down while you live your life to the fullest!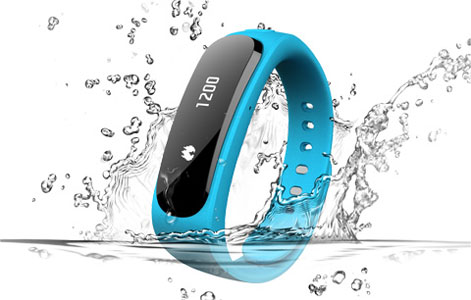 1.4" film OLED technology
The smartband will captivate you with its brilliantly sharp display. Extremely thin and light, only 0.3 mm wide while weighing only 1 gram - the bendable curve design fits your wrist like a second skin. Smart technology has never been more beautiful.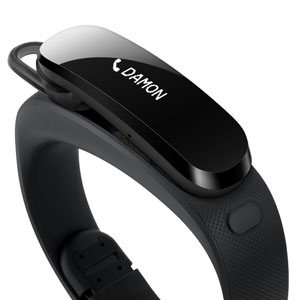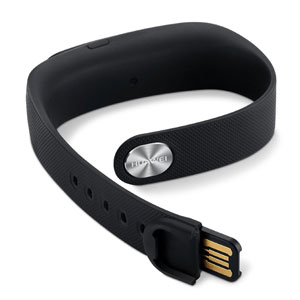 Staying fit never looked so good
The Smartband provides you with desirable style, lasting durability and uncompromising comfort. Made from high quality thermoplastic vulcanised silicone and tested by the highest standards, its sleek design can keep up with the most rugged of lifestyles. Now you can be fashionable while keeping in touch and staying in shape.
Features:
Hybrid fitness tracker and Bluetooth headset with a clear white 1.4" OLED screen
Battery with up to 2 weeks standby time, 7 hrs talktime, and simple USB charging system
Compatible with all devices running iOS 5+ and Android 4.0+ - not only Huawei devices
Companion app to track steps, calories, time, distance and even set goals - it also prompts you to move around when you've been stationary for too long
Made of thermoplastic silicon vulcanisation meaning it's anti UV, non sticky and highly durable
---
Key Details
Bluetooth: Yes
Colour: Black
Part No: 55020023