Most Useful Customer Reviews
R Levene
United Kingdom
Mp3
16th August 2013
Great service
The item I bought was packed and delivered in one day. This was a great service and the item works really well.
---
Austin Griffith
Boca Raton Florida, USA
Samsung Galaxy S 4 and Ipod Classic
23rd July 2013
Amazing Headphones
I loved these headphones. They are waterproof which is just what I needed, and they block out all the sound that isn't coming from my phone or iPod so I can focus and jam out to my music alone. They take up little to no space around my ears and head, and I don't have to worry about adjusting wires now while I do my errands or work out or anything else of the sort. I've never bought such great headphones that I could use multiple times, and never get tired of them. It seems I could play music as loud as my heart's content and it would be completely fine and not blow out. All I can say is I am in love with this headset, and I recommend them to everyone.
Read 3 customer reviews
|
Write a review
---
Why Buy?
Hydrodynamic Design

100% Waterproof

Personalised fit

Improved Bass Amplified
---
Description
Hydrodynamic Design
The H2O Audio headphones has been given an intelligent design for a comfortable fit that will remain secure. The Sportwrap 2G headphones attach over the ears via padded straps that will be kind on your ears even for prolonged use. Each ear-strap is then fitted with a headphone that dangle down in order to eliminate messy cables.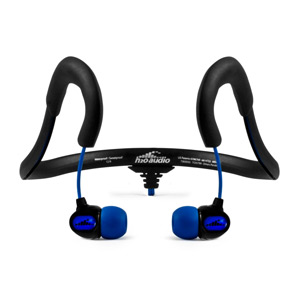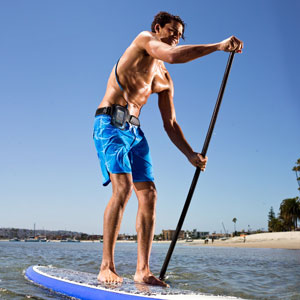 100% Waterproof
H2O Audio's patented waterproof technology allows headphones to withstand heavy perspiration allowing you to enjoy your headphones for all activities. This allows you to rinse rinsing after active use keeping them hygienically clean and looking great. The Surge 2G's can with stand submersion to 12ft/3.6m underwater.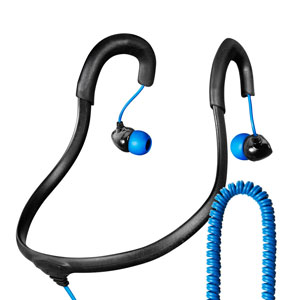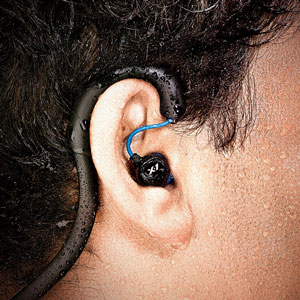 Personalised fit
The Surge 2G headphones include 5 sets of Elastomer earplugs (XS-XL) to ensure a waterproof seal and comfortable fit while swimming, running and working out.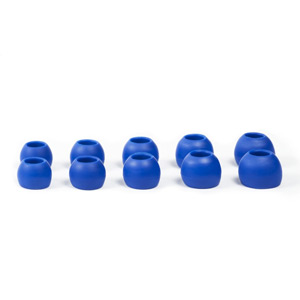 Improved Bass Amplified
The latest waterproof technology delivers improved bass quality, while isolating, watertight earplugs providing warm sound and dynamic bass response powered by Surge 2G's waterproof 8mm neodymium drivers.