Most Useful Customer Reviews
Joanne gonning
stevenage
sony experia
21st August 2014
Gambit docking station review
I love this gadget. Perfect for charging my tablet, phone and camera. Fits perfect on my desk at home. So perfect that my son now wants one!
---
Dave Thornton
United Kingdom
Nexus 7, HTC One, iPad Mini, Kogan Agora HD
19th October 2013
Excellent item
Simple to put together, Styli pen is very responsive. Tided up may cables plus still allows me to use devices without cluttering my desk
Read 4 customer reviews
|
Write a review
---
Why Buy?
Orangise and simplify your desk

Docki desk stand

Sleek, ergonomic design

Styli stylus pen

Accurate on screen interaction

Works with all capacitive touchscreen devices
---
Why not View a video about this product?
Description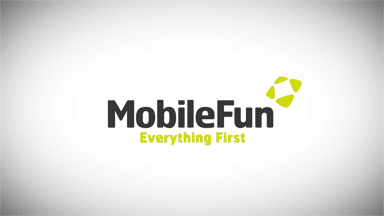 Organise and simplify your desk
With the Gumbite Docki Charging Station and Styli you can simplify your life and make your living / work spaces clean and organised again. Whether it's at home, at work, or while traveling, these unique, practical and ergonomic products are a must-have for everybody using everyday necessities such as smartphones, laptops, desktops, and tablets.
Docki Charging Station
The Docki Charging Station allows you to show off your electronics while they charge. Wires slip in easily and stay in place with the help of soft rubber grips, and stay out of sight. There is also room at the back to keep memory cards, paperclips etc out of sight but ready for use whenever you need them, leaving your desk tidy and organised.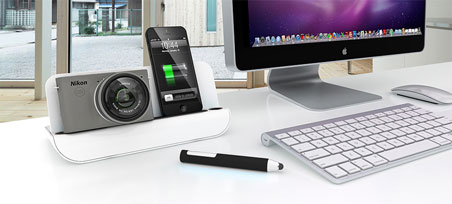 Keep your cables tidy and organised
At home or in the office, the Docki Charging Station from Gumbite helps you with your cable management by holding your cables in place wherever you are. The Docki Charging Station also works to prevent your cables from falling to the floor where they could get damaged and tangled as they are threaded through the dock and ready to use whenever you need them. Once you finish charging/syncing your device you just disconnect it from the cable, normally the cable will fall to the floor, but with the Docki Charging Station it will hold it in place for you ready to use next time.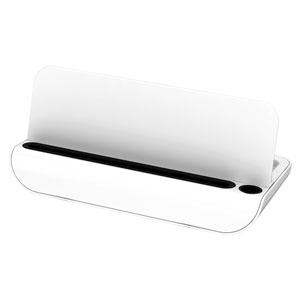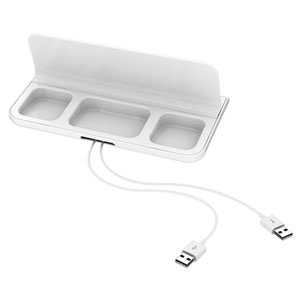 Sleek, ergonomic design
The sleek and ergonomic design of the Docki by Gumbite will help it to fit within a multitude of environments and décors. Inobtrusive, small and discreet, this will easily fit on your desktop without getting in the way. The ergonomic design allows for effortless docking of smartphones, tablets and even digital cameras, allowing you to charge your device whilst keeping it at a convenient angle for watching films, texting and reading through Emails etc.
Styli stylus pen
The chunky Styli gives you comfortable and accurate control over your touchscreen device, not only when you want to 'draw something', but also for typing and playing games.
Allows for accurate on screen interaction
Sitting in the hand perfectly, Styli allows you to enjoy a uniquely smooth and enjoyable experience whilst using your tablet or smartphone. It gives you a level of control that is impossible with your bare fingers - making it an essential accessory.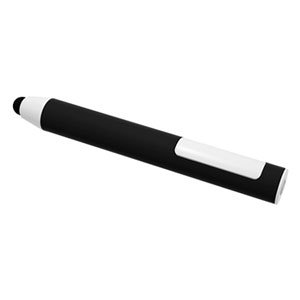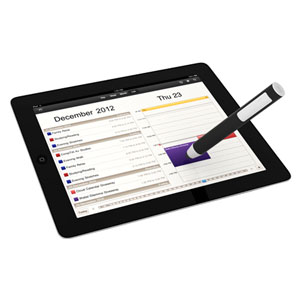 Works with all capacitive touchscreen devices
Styli works with all capacitive touchscreen devices, making it universally compatible.

Please Note: The Docki Charging Station does not come with any charging cables. To charge your device simply thread your own charging cable through the Docki Charging Station to begin charging your device.
---