Most Useful Customer Reviews
Derick Pearce
Wiltshire
Vodaphone
21st December 2013
A must have addition
This is great,you have somewhere for the phone and you have the charger as well with three different connections what more??
---
Nigel Cooper
Halstead, Essex
I phone 4
23rd November 2012
Why have I left it so long ??
After 2 years of driving all over the country with my phone sitting in the coin tray, I can't understand why I have left it so long to buy such a useful and simple product that makes my life so much easier. I now use even more apps and functions on my i phone and all thanks to this product, it's inexpensive, sturdy but simple, comes with a retractable usb cable and usb charger which is so useful when running the sat nav app that drinks the battery. Brilliant product, just wish I had one two years back.
Read 20 customer reviews
|
Write a review
---
Why Buy?
Includes everything to securely hold and charge your smartphone whilst driving

GripMount Car Holder holds your smartphone safely and securely

Miniature 1 Amp USB Car Charger Adapter keeps your device fully charged while you drive
---
Description
Includes everything to securely hold and charge your smartphone whilst driving
Ideal for using your smartphone as a GPS satnav or for handsfree calls, the Universal Charging Car Holder Kit includes three essential items you need to hold your phone safely and legally whilst keeping the battery life topped up.
GripMount Universal Case Compatible Car Holder
The GripMount allows you to safely and securely mount your mobile device in a number of different locations in your car: dash, windscreen or near the steering wheel. The GripMount also gives you full access to charging ports, buttons and your devices screen so you don't have to constantly remove the device from the holder to access it or charge it.
As the GripMount Pro is designed to be universal it's also case compatible, so you can still use your phone whilst it's in its case and its simple design makes attaching your phone so easy that, with one hand, you can easily insert and remove your phone from the holder so within seconds.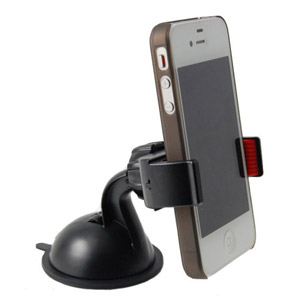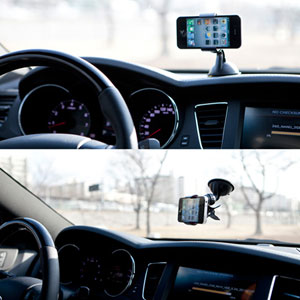 The OneCable Sync and Charge Cable

The OneCable is designed to be the one cable that you will ever need. The OneCable features in-built Apple 30 pin, MiniUSB and MicroUSB connectors which are designed to charge any device which supports these conenctions.
The OneCable features a 70cm retractable cable gives you the freedom to be able to sync and charge your phone whilst still being able to use it. It gives you enough room to still be able to sit your phone in a windscreen holder whilst it's charging in the car. You can also use it to charge your phone in the house or at work.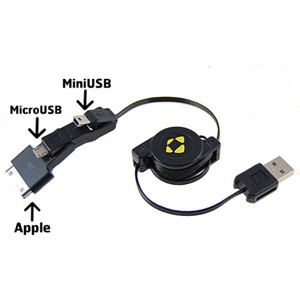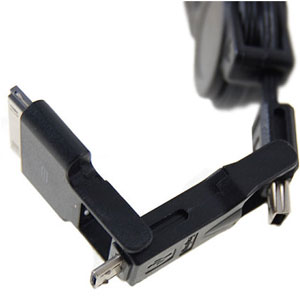 Miniature USB Car Charger Adapter
The Miniature USB Car Charger Adapter has been designed to be as compact as possible. It's ultra small size makes it possible for you to leave it in place when you leave your car for easy charging next time you get into your car.
Featuring a single USB port, the charger is able to charge a variety of devices, simply connect the included OneCable and charge away. This makes it compatible with everything from smartphones to iPods.
This 1 Amp charger will keep your phone battery topped up whilst using a sat nav app or give your phone the quickest charge possible when not using any battery draining apps.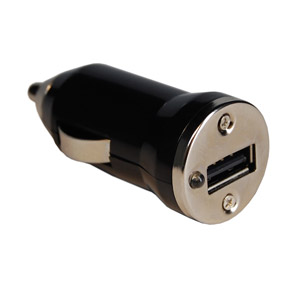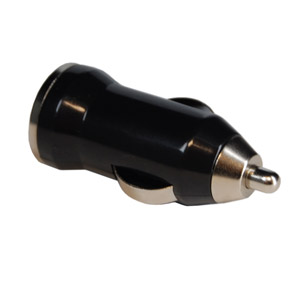 ---
Key Details
Charger Type: Car Charger
---
What's In the Box?
1 x GripMount Universal Case Compatible Car Holder
1 x Miniature 1 Amp USB Car Charger Adapter
1 x The OneCable Sync and Charge Cable