Most Useful Customer Reviews
Anonymous
london
apple watch series 1
24th February 2017
Finally:)
First off, a HUGE shout out to mobilefun cos they actually sent me a replacement stand cos royalmail royally lost my first stand (eventhough it was a first class delivery!). THANK YOU SO MUCH!! K onto the product, perfectly weighted. i can leave my watch on the stand and it doesn't fall off. the base is almost like a paper weight. the apple watch charger cable fits nicely into the grooves of the vertical part of the stand. and the circular bit of the charger has a snug fit into the depression on top.. the product looks very chic and makes my desk pop. i love seeing my watch hanging off of it :) 5 stars for the product and 10 stars for the seller.
---
robert kemp
Unknown
Apple watch stand
15th October 2015
The Ultimate
Like the watch - it just works. I take it off at night, hang it, and it charges with no fuss. Twice as quick as it was without it - and it looks good. How on earth does anyone manage without one - and very reasonable price too.
Read 4 customer reviews
|
Write a review
---
Why Buy?
Charge and display your Apple Watch 2 / 1

Tangle and clutter-free cable system

Stand area for your iPhone

Apple Watch Nightstand mode

Designed specifically for the Series 2 & 1 Apple Watch
---
Why not View a video about this product?
Description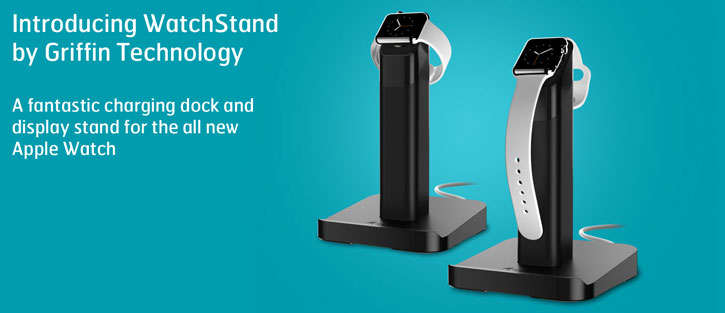 Charge and display your Apple Watch 2 / 1
Charging your fabulous new Apple Watch should be effortless. Well, now it is. Just lay it against the angled cradle and you're good to go. The Watch's magnetic cable connector gently snaps itself onto the back of your Apple Watch and begins charging. That's it! Accommodating both semi-flexible and fully flexible bands, WatchStand securely displays and charges your Apple Watch 2 / 1 vertically or horizontally for the perfect viewing experience while charging.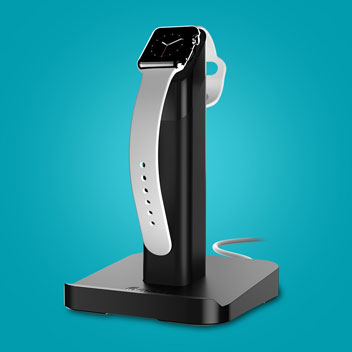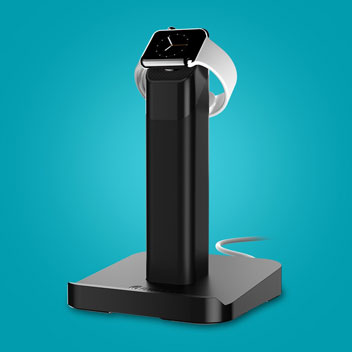 Tangle and clutter-free cable system
WatchStand brings an end to annoying charging cable kinks and tangles. Wind excess cable length around WatchStand's core then slide it down into the post to hide the unneeded cord. This means your work space, bedside area or wherever you choose to place your stand remains clutter-free.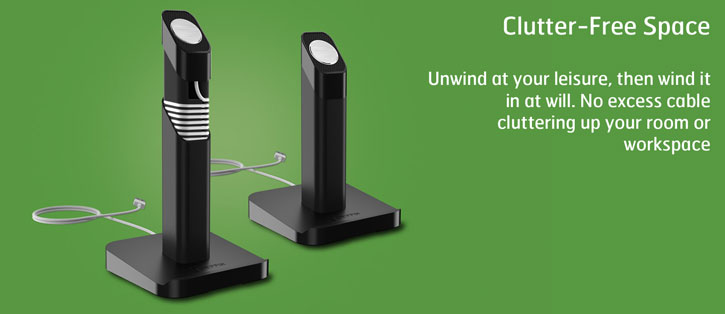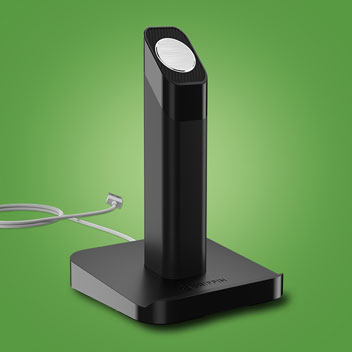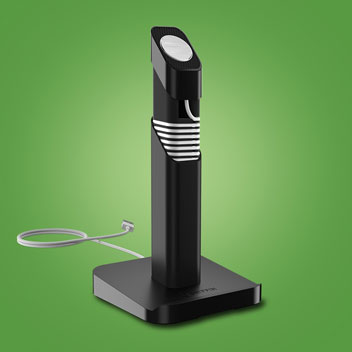 Stand area for your iPhone
WatchStand keeps your work space, bedside table or table top neat and tidy by providing a place for both your Apple Watch and your iPhone to call home. So not only is your Apple Watch displayed nicely while charging, but its perfect partner - your iPhone - is also catered for. Perfect.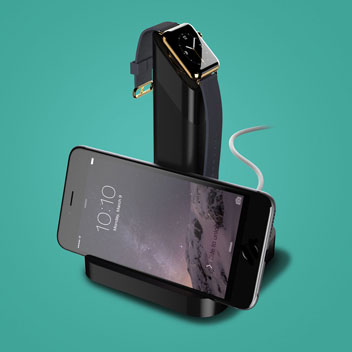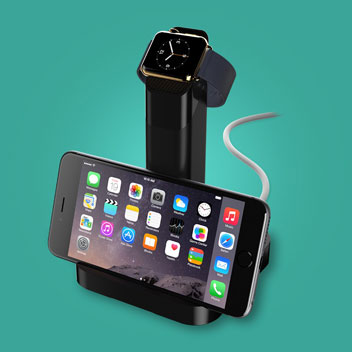 Apple Watch 2 / 1 Nightstand mode
The Griffin WatchStand is the perfect dock for the Series 2 / 1 Apple Watch's Nightstand mode...

Simply place the watch on its side while charging and Nightstand mode will automatically begin. A light nudge will turn the display on, so you can view the time discretely. When combined with an alarm setting within the watch, the time will gradually appear brighter and brighter when nearing the time of the set alarm.
Designed specifically for the Series 2 & 1 Apple Watch
This elegant and functional charging stand has been designed specifically with the Apple Watch 2 / 1 in mind, so you can be sure it is a perfect accessory for that fantastic example of wearable technology.
---
Key Details
Colour: Black
Part No: GC41536