Most Useful Customer Reviews
Eva
Prague, Czech Republic
Sony Xperia Z Compact
18th November 2014
Great thingy!
If you want a cool device where you can play old school games, new games, games for all most known consoles, go for it! Android is great option, I think it´s better than some Nvidia Shield....because if you´re smart enough, you may have Nvidia Shield as well..or a Game Boy, whatever you are able to emulate. Plus it´s not heavy at all! Cheers!
---
Guv
Yorkshire
OnePlus One
12th October 2014
GH-101 Gamehook review
The gamehook adapter mount for the Dualshock 3 (PS3) gamepad really offers exactly what you're after, Comfort while playing games. on my OnePlus One there was definitely an issue before using this product with just the on-screen touch controls. PS3 controls feel far more stable and solid and the gamehook brings the game as close to console feel as possible. The gamehook is advertised as fitting up to 5.5", but I have found it fits slightly more. I have a TPU case on my OPO smartphone, and it measures out to about 5.80" top to bottom. The arms of the gamehook extend to fit my phone, with plenty of space to spare. Definitely worth the price and shipping. The gamebook cradle will enhance mobile gaming with the aid of precision input; a must have item for real gamers.
Read 3 customer reviews
|
Write a review
---
Why Buy?
Play smartphone games with your Dualshock 3 controller

Ergonomic design for longer gaming sessions

Android smartphone compatible

Easy snap on design

Ultra-light and extremely portable
---
Description
Play smartphone games with your Dualshock 3 controller
The Gamehook Adapter allows you to play your smartphone games using your Dualshock 3 controller, giving you the edge over your opponents and play with precision thanks to the Gamehook Adapter.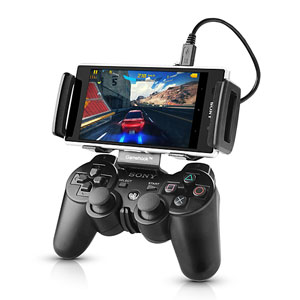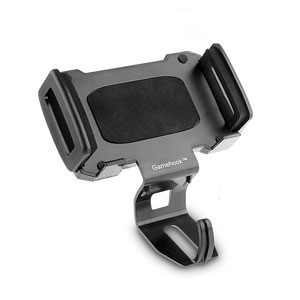 Ergonomic design for longer gaming sessions
The ergonomic design of the Dualshock 3 controller not only provides you with a more comfortable gaming experience allowing you to game for longer, it also gives you the familiar console gaming experience so you can improve your high scores and beat your friends.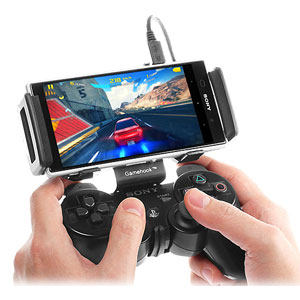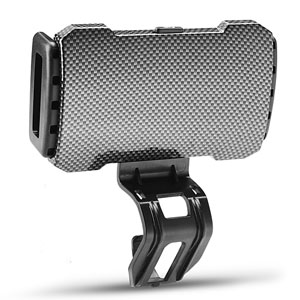 Android smartphone compatible
With the provided Micro to Mini USB cable, you can attach your Android smartphone within the Gamehook's adjustable arms. Accommodating a max width of 160mm, the Gamehook can handle the largest phones on the market today, while provided a secure and stable fit.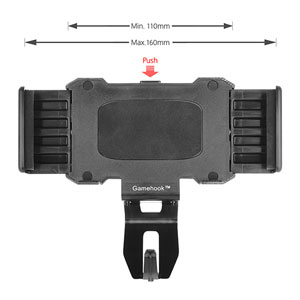 Easy snap on design
The simple and easy to use design makes connecting your smartphone to your controller an absolute breeze. The Gamehook effortlessly hooks underneath the Dualshock 3 controller and your smartphone then rests within the adjustable arms, making it perfect for quick pick up and play gaming sessions.
Ultra-light and extremely portable
Game on the move with your smartphone and Dualshock 3 controller, thanks to the Gamehook's ultra-lightweight design. The easy to carry adapter adds very little weight to your controller, allowing you to take the Gamehook wherever you go.
---
Key Details
Colour: Black
Part No: SGPAD000800