Most Useful Customer Reviews
Michael Griffiths
Wiltshire
Freesound car audio FM transmitter
8th January 2015
Fantastic
A Fantastic Little Device. I have an old car without an MP3 feed so now that most of my audio collection is on my phone I wanted a way to use this in my vehicle. I came across this device by chance and as always was very dubious about the claims for little gadgets of this type. Even more so when I took it out of the bos and saw it for the first time. Ah well only a fewe quid I thought. Well looks are very deceiving and the ease of use even more so. It has a lithium ion battery with a micro usb charger connector and was ready to use in a very short time. I plugged it into my Xperia Z3 compact and WOOOSH it just took over. Immediately It registered an event for when the device was connected and disconnected. Now the car. AS it says. Pick an FM frequency that is not being used, chose the same on the device and VOILA I was off. Very clear and sits neatly on top of the phone in the jack plug socket. Hardly even noticeable. Thank you very good. Oh yes it arrived bang on time as well. By post through the letter box. A very good experience.
---
Barry White
Berkshire
Sony Xperia Z1 Compact
3rd June 2014
Goog buy
I blindly opted for this as there were no reviews available, but I am pleased with my purchase. Relatively easy to set up, and the charger cable even charges my phone, that I had been without. But being a wire free device makes it easy to place or pass to my passengers to select some music, and use Spotify much of the time.
Read 18 customer reviews
|
Write a review
---
Why Buy?
Portable FM Transmitter

Tune into any available FM frequencies

Perfectly sized

Rechargeable battery and car charger
---
Description
Portable FM Transmitter
Transform your smartphone or tablet into an FM Transmitter, so you can enjoy a wide range of great music through your car stereo. The FreSOUND transmitter connects simply and easily to your device via the 3.5mm headphone jack, which can then be wirelessly connected to your car stereo system for when you're on the move or act as your radio at home.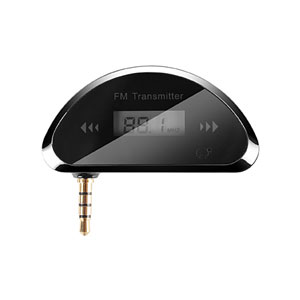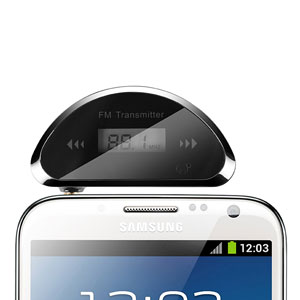 Tune into any available FM frequencies
The FreSOUND allows you to tune into any available FM frequency, giving you the freedom to choose frequencies that give you the best sound quality, meaning you can have a full plethora of music at your fingertips and experience it all in superb music clarity.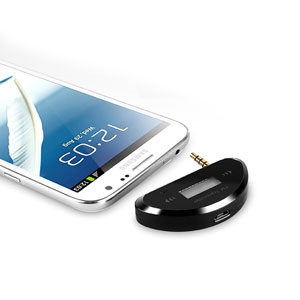 Perfectly sized
The FreSOUND Car Audio FM Transmitter has been designed to be the perfect travel accessory. Its highly portable and stylish design makes the FreSOUND the ideal FM transmitter for use within the car, at home or out and about.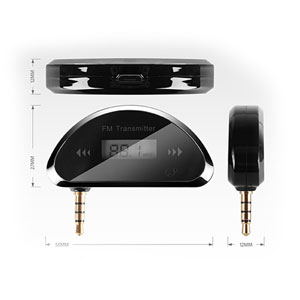 The portable wire-free design allows you to use the FreSOUND to transmit your music without getting in the way of your driving. Once connected the FreSOUND and your phone / tablet can be positioned anywhere within the car, giving you the freedom to use your device or simply keep it out of sight whilst still enjoying your music while you drive.
Rechargeable battery and car charger
Featuring a rechargeable battery, the FreSOUND FM Transmitter can be operated totally wire-free, creating a simple and effective way of listening to your music in the car. Included is a Micro USB car charger, which can be used to fast charge the FreSOUND or your Micro USB smartphone / tablet.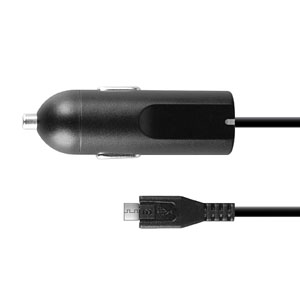 ---
Key Details
Charger Type: Car Charger
Colour: Black
Multipoint: No
Part No: SFMTR001300