Most Useful Customer Reviews
Eileen Mitchell
Unknown
Blackberry Bold flip Case
13th January 2013
Flip Case
Absolutely perfect. Looks great and the price is just right. Why pay more when your website offers such great vslue for money.Would buy from you again
---
Etienne (Paws) Jacques-Keen
Somewhere in Sussex
Blackberry Bold 9780
7th December 2012
Sheesh...what to write here...
Well when you have read this you will not only think it but know that I am a right Wall-E... I ordered a leather flip case for a Blackberry and thought it was the right one for my Blackberry Curve. Well I got it pretty promptly - so the service was good - it gets better...I thought 'Hang on here the 'precision' holes in it do NOT line up with my phone ... 'Oh...fluff!' I thought and threw a couple more expletives across the room. But I said it gets better - it wasn't such a waste after all because I also have a BOLD which fits it rather nicely and now both my Blackberry's look happy chappies. Don't do what I did thankfully it all came out in the 'wash' as the saying goes... H A P P Y C H R I S T M A S to all 'my' readers...tarra chucks...I'm gawn...
Read 5 customer reviews
|
Write a review
---
Description
Designed specifically to protect the BlackBerry Bold 9700, the flip case keeps your Bold 9700 safe whilst still looking stylish.
Made with a hardened outer shell for increased durability and protection. The integrated solid plastic guide rails designed to hold your handset firmly in place for maximum protection whilst still allowing you to access all of the keys and the key pad. The case also has convenient cut-outs allow full access to the keys and charging points on the side of the phone and cut outs at the back mean you can still use the camera whilst the phone is in the case.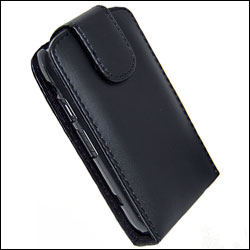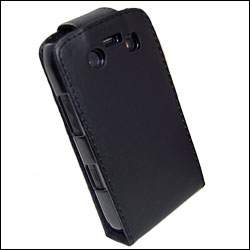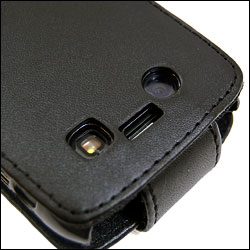 A magnetic fastener keeps the case securely closed.