Why Buy?
Officially Licensed Ferrari Case

Genuine leather

Silver enamel 'prancing horse' emblem

Part of our Galaxy S7 Official Licensed cases range

Access to all ports and functions
---
Description


Officially Licensed Ferrari Case
Very few brands can genuinely speak for themselves and have the kind of history and pedigree that you simply cannot ignore. Ferrari, arguably the world's number one marque, can claim that kind of heritage and more besides. This case is designed to meet Ferrari's impeccable design ethos. They would not put their name to anything less than the best, so you can be assured of this case's quality and trust that it is an awesome partner for your equally sublime Galaxy S7. So whether you own a Ferrari, have aspirations to own one or simply an admirer of automotive artistry, this case is certainly for you.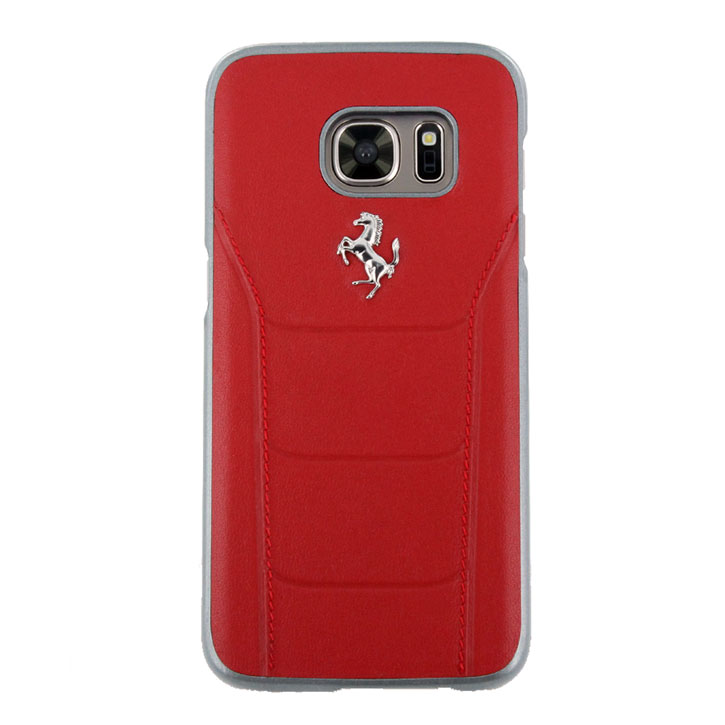 Genuine leather
If you're looking for something a little special, with all the right appointments and quality, look no further. This luxurious case is a perfect complement for your state of the art Galaxy S7. With genuine quilted stitched leather - as if it was sitting in the Ferrari 458 itself, the rear of this case is like no other, offering fantastic protection too. The stylish design also offers fantastic protection with its tough and durable metallic finish polycarbonate frame that your phone will effortlessly snap into securely.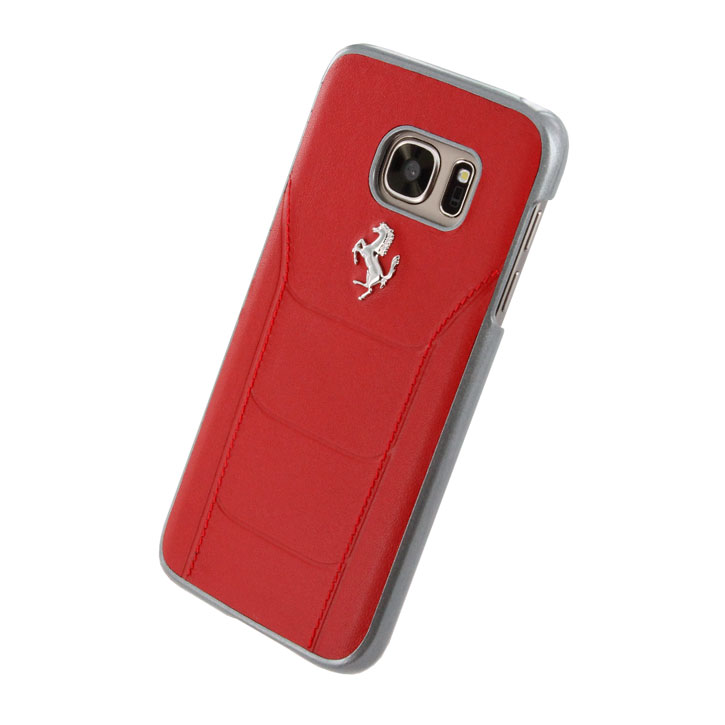 Silver enamel 'prancing horse' emblem
What better finishing touch can you have than Ferrari's iconic prancing horse emblem? Nothing, and that's why it's here to complete this fantastic and luxurious case. The silver enamel prancing horse sits proudly on and in wonderful contrast to the genuine leather back.
Masterfully designed for the Galaxy S7
This masterfully designed case is specifically designed to fit your Galaxy S7 perfectly, so not only will it look like the perfect complement to your phone, it will feel like it too. Every consideration has been given to how your iPhone will work in this case.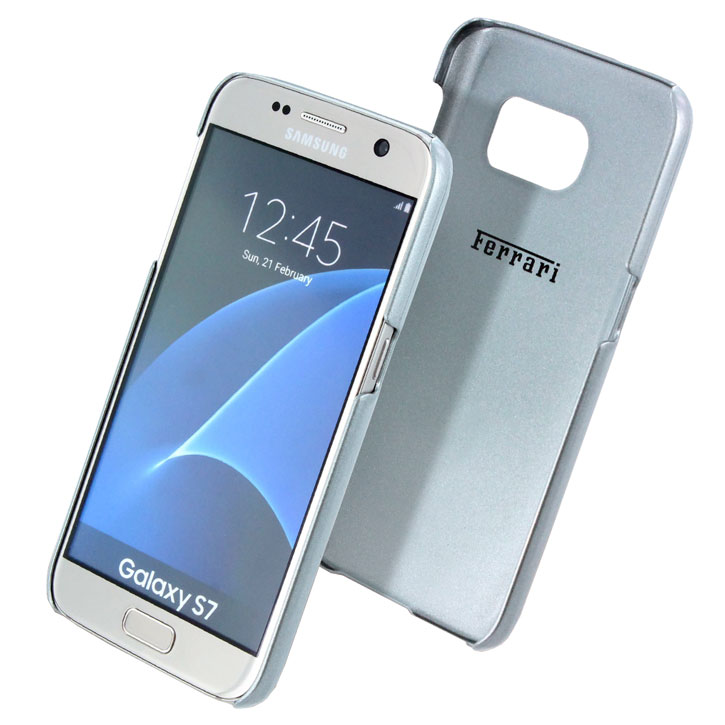 Part of our Galaxy S7 Official Licensed cases range
This case is just one in our superb range of Official Licensed cases for the Galaxy S7. If this case is not exactly what you are seeking but like the idea of authentic cases featuring some of the world's most famous and iconic brands, please check out the others in the range. You're sure to find what you're looking for.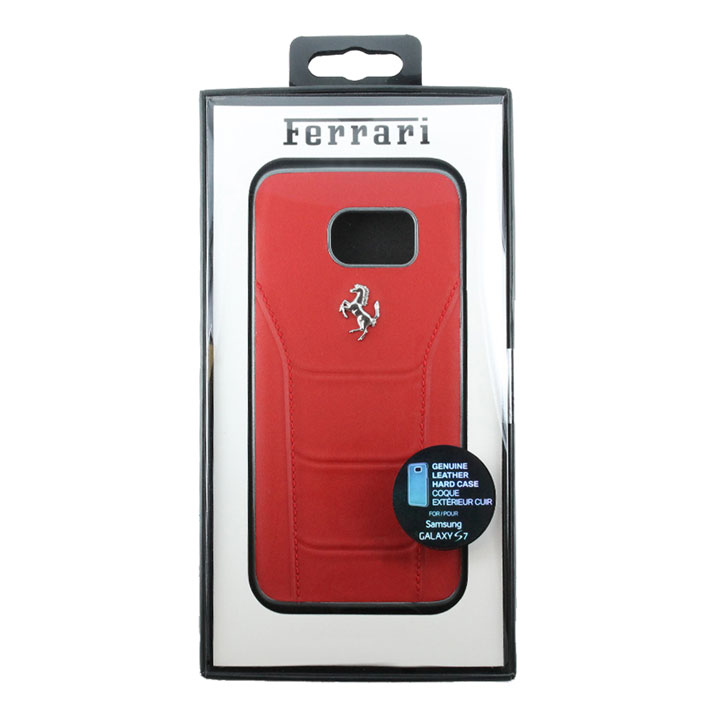 Access to all ports and functions
This awesome case optimises functionality to all of the device's ports and features - such as the headphone port, charging port and camera.

---
Key Details
Colour: Red
Part No: FESEHCS7RE