Why Buy?
Natural, thumping bass with crystal clear mids and highs

Titanium plated drivers too add extra bass without muffling

Unique duo jack to share your music with your friends

Tri-fold design makes it easier to carry your headphones around with you
---
Why not View a video about this product?
Description
These on-ear premium headphones are tuned to deliver natural, thumping bass with crystal clear mids and highs. Sound balance and clarity are the most essential characteristics of the Fanny Wang audio experience, a truly versatile and beautiful sound.
In addition to Fanny Wang's devotion to technology-based audio engineering, the company's head designer paid equal attention to the headphone exterior. The iconic Wang design features a svelte, classy yet modern headband, duo-fold structure with sturdy aluminum hinges, a removable cord, and ear cups that combine supreme functionality with comfort.
Beautiful sound
The iconic Wang design compliments your submersion into crisp, balanced sound with life-like clarity. Backed by technology-based sound engineering, our 40mm titanium-plated matched drivers add heft to the bass line without muffling like so many other products in this category, while supporting the supple mids and highs that make Fanny Wang headphones the most versatile tool in your audio arsenal.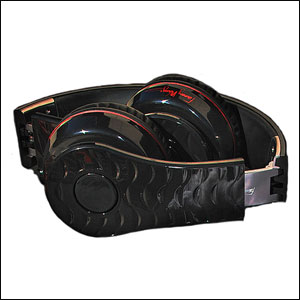 Duo jack
Taking social media to the next level. Music was meant to be shared, and with Fanny Wang's Duo Jack, it's easy to invite your friends to tune in to your beats. The Duo Jack comes standard with every set of Fanny Wang On-Ear Headphones.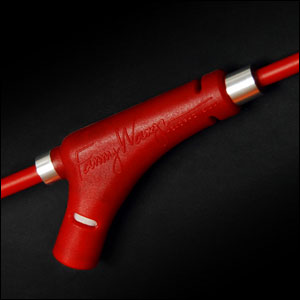 Tri-Fold design
Perfect for the international jetsetter, iTunes connoisseur, on-the-go audio engineer, and professional DJ. The sturdy, tri-fold design makes Fanny Wang headphones easy to stash, stow, and most importantly, protect.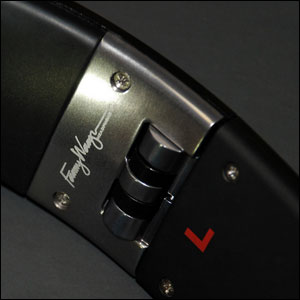 Over the head
The overhead design of these earphones are perfect for those who find in-ear earphones uncomfortable. The headphones are adjustable so can fit a variety of head shapes with optimal comfort.
Review
The Gadgeteer - "The On Ear headphones are made well, have killer looks and most important of all, sound great."