Most Useful Customer Reviews
Laurie Hartman
Frankfort, Near Norwich
iphone 5
9th August 2013
My new watch
This is a very useful article. It is a bit chunky but does everything it says in the advertisement. It is useful for keeping in touch and looks good on my wrist. It lets me know if i have forgotten the iphone and gives me a message. The price was about right and i am very glad that i purchased it.
---
Ferdinando Pereira
London
iPhone
16th June 2013
This is what I wanted
Good invention Very usefull to have around. Lets me know when I have forgotten my phone.
---
Read 13 customer reviews
|
Write a review
---
Why Buy?
Revolutionising the watch

Notifications for incoming calls, missed calls

Customizable COMMAND button

Safety alerts

Japanese design

Long-lasting battery life

Compatible with iOS 7 / 6 and Galaxy S4
---
Why not View a video about this product?
Description
Revolutionising the watch
The COOKOO watch revolutionises the functions of a traditional watch allowing you the user to conveniently manage your Bluetooth 4.0 smart device so you don't have to constantly check on it. Its intuitive icons and alerts let you know what's happening on your device in real-time, even when your device is tucked away.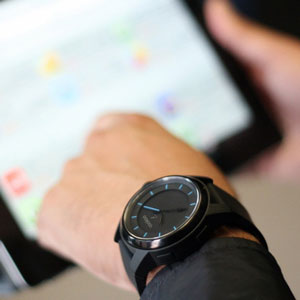 Notifications for incoming calls, missed calls
The COOKOO watch is chock-full of amazing functions and features that will leave any gadget fanatic satisfied. With notifications from incoming calls, missed calls, Facebook posts, messages, calendar reminders and more it serves as the perfect companion in never missing an important call or appointment again. The watch will bleep each time a notification is activated, however it will also vibrate with notifications which is particular useful when you are in a meeting.
Customizable COMMAND button
All the functions and features are customisable to suit your needs in order to give you an intuitive user experience. Such customisable elements include, Facebook check-in, location tagging and remote triggering for your phone's camera.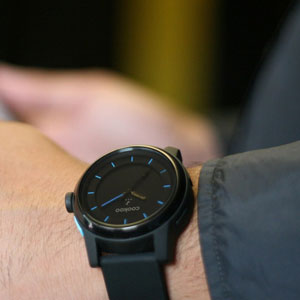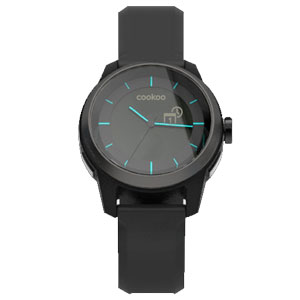 Safety alerts

The COOKOO is built with the intelligence to inform you when the watch is out of range of your device preventing you from ever leaving or losing your phone again. Not only this but the COOKOO watch will help you locate your phone with one easy press of a button. It also tells you when your device is low on battery so you know just how much call time you have left.
Japanese design
Underneath the gadgets The COOKOO watch is fitted with accurate Japanese movements to give superior accuracy longevity. It has also been given a scratch-resistant mineral crystal face for remarkable strength and clarity, making it as beautiful as it is practical.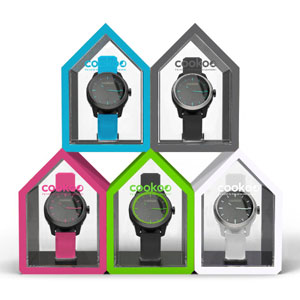 Long-lasting battery life

With a battery life lasting for up to 1 year for a CONNECTED Display and up to 3 years of battery life for the analog watch movement* you are given a watch that lasts despite doing everything it has to offer.
Compatible with iOS 7 / 6 and Galaxy S4
The COOKOO watch is compatible with the latest Bluetooth SMART READY devices such as the iPhone 5, the iPhone 4S, iPad (4th generation), and iPad (3rd generation) on either iOS 7 or iOS 6 platform. Additionally the COOKOO is compatible for use with the Samsung Galaxy S4. More devices will be included in the near future.
Is your iPhone or iPad running the latest iOS 7 operating system? If so, now is the time to download the new COOKOO™ Life app optimized specifically for iOS 7. Don't miss out on the enhanced features and a brilliant new user interface.

Please Note: *Battery life will vary based on the frequency of alerts, connection status, battery conditional etc. Frequent users can expect to replace their battery once or twice a year.