Most Useful Customer Reviews
16th November 2011
A great little stand!
I bought this stand recently for my iPhone as I keep it in a case and charging it meant I had to remove the case to get the conector attached. This handy little desk stand/charger means I can now charge my iPhone at my bedside without removing it from the case and i can see the screen for any incoming messages whilst it's charging. Excellent value for money and it DOES come with the lead included.
---
4th September 2011
Best Docking Device To Date
I am a dedicated reviewer,Something i do as a hobby in my spare time. I post video's on YouTube to my Partnered Channel (Which i have been doing for the past 2.5 year's now). I revieved this Dock as a gift,Boy was i suprised,At first glance i was actually wondering what it could be,But then quickly realised that it was a Dock for the Apple Device's. As it happen's i currently have the use of an iPhone 4 as well as an iPod Touch,Which constantly have cases fitted 24hrs a day. It's very Sturdy,Durable,Convenient,Quick to set up,So far i have not experienced any issue's with fitting in my phone - With or without a case fitted,But the main 2 point's to mention above all else,Are the fact that it's a lot cheaper than the dedicated Apple Universal Dock & You can use the existing USB Cable that came with the iDevice,No extra cost's,No fidly docking plate's to change. So as a conclusion to this review,Definatly worth the £12.95 investment,If you are looking to place your iDevice on your desk or on the bedside cabinate,So small,light weight,Portable,Convenient,A must !!
Read 13 customer reviews
|
Write a review
---
Why Buy?
Allows you to use your device with or without a case attached

Perfect for syncing and charging your Apple device

Comes with a USB cable which is compatible with all Apple devices

Silicone feet to improve the grip and stop your device from sliding
---
Why not View a video about this product?
Description
The ultra mini case compatible dock is the perfect dock for your apple device.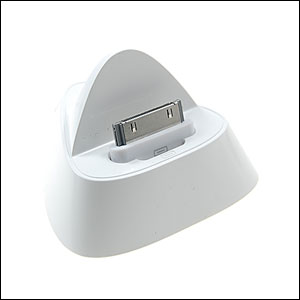 Its ultra mini size means that its easily transportable with your Apple device and can easily be stored away when you don't need it. The dock also comes complete with a USB cable which is compatible with all Apple devices for both synchronising and charging your device.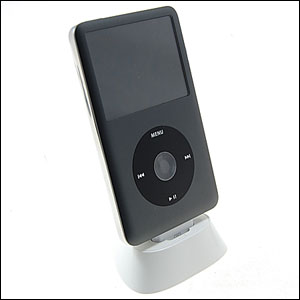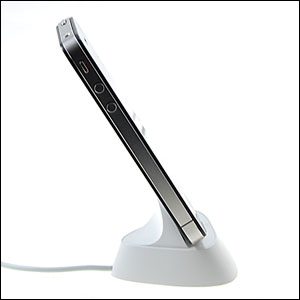 The dock is designed so that it holds your Apple device without the use of barriers so it fits almost any Apple device with or without a case attached to it. This allows you to simply place your device on the dock without having to remove the case everytime you need to sync or charge your device. It'll even work with the biggest of cases such as the Otterbox Defender case without worry of your device falling over whilst in the cradle.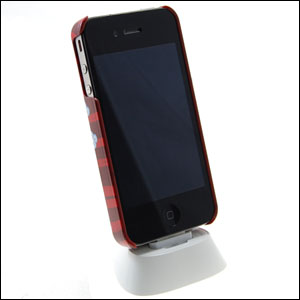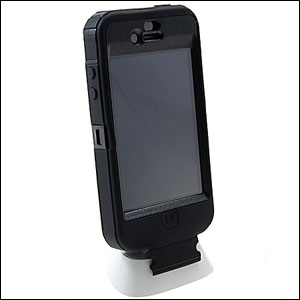 The silicone feet at the bottom of the dock means that it wont slide around on your desk whilst you're trying to use it and its cable tidy system on the base means that it'll look stylish in any environment you decide to use it.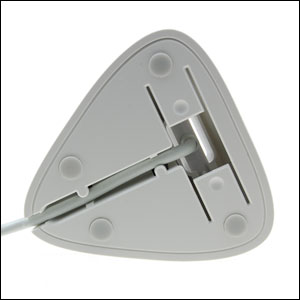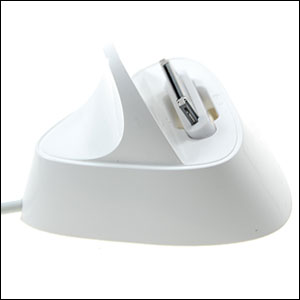 The cradle also comes with an added stud which can be placed on the back of the dock and provide your device with extra support and also allows you to freely use your device whilst its docked for sending text messages, emails, watching films, listenning to music and also using FaceTime if your device supports it.
---
What's In the Box?
CaseBuddy case compatible dock
USB sync & charge cable
Support stud for thinner devices