Most Useful Customer Reviews
Michael Twinn
United Kingdom
Nokia Luima 620
8th May 2013
Need another one
This product does what it says, but as I said in my last review of this the back of the phone etc also needs to be rubber or a non-slip to get the greatest grip on the steepest angle. I have used my first one for quite a few years now & need another one to hold another phone still in another car so I can see the SatNag.
---
3rd October 2011
Non-slip Mat
This mat works very will, but the angle, weight and flatness of the back of the phone effects how will it will stick to the mat, using this in the car on the dash board to allow the phone to stay in place so the GPS information can be read more easly. Even the small bit that came with it has found a use in the car, to hold the phone up-right when place along the speed-o etc for easy viewing
---
Read 11 customer reviews
|
Write a review
---
Why Buy?
Incredibly easy to install

Amazing grip holds your items in place

Doesn't leave any sticky residue

Easy to clean
---
Description
Made from special high tech friction material, the Capdase Skin Tack Pad is simply ingenious. Don't be fooled by other non-slip mats, this is the real deal.
Place your items (mobile phone, tapes, glasses etc) on the mat and watch how they magically stay in place whilst driving. Installation could not be easier; to install simply dust your dashboard clean and place it in position. The technology of the Skin Tack Pad works on a molecular level. Using this special patented material the Skin Tack offers second to none holding ability.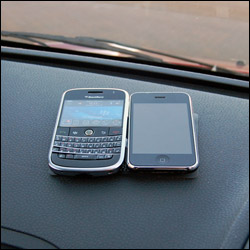 It has the ability to grip to an amazing level, without using any sticky residue. After an object is attached in its grip like hold, it can readily be peeled away and the use of high tech material means that no sticky residues are left on anything. Wiping the surface of the gel with a damp cloth makes the amazing traction of products as good as new.
The Skin Tack has amazing strength it can hold multiple phones, with its dimensions of 95mm x 130mm, without problems– it can even hold a netbook against the wall and you can continue to type on it. As long as the device you want to hold has a flat service the Skin Tack will not let you down.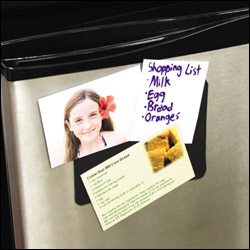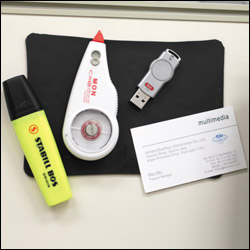 There are products out there that try to do the same thing, but the Skin Tack Pad is true innovation and a market leader, because there is nothing on the market that comes close to its "gripping" ability. If you really brake suddenly or take a harsh corner, Skin Tack will keep everything in place. The Skin Tack Pad is perfect for keeping everything in one place whether at home, in the office or driving in the car.