Description
Protect your screen and get superb transparency.
The Capdase ScreenGuard's are made with anti-glare, finger-print and grease resistant materials which offer the best protection and a great transparency for your mobile phone. They are easy install and once installed you won't even know its there.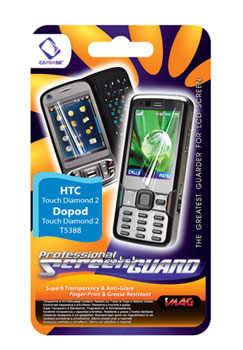 What makes the Capdase ScreenGuard so unique?
Made with anti-glare, finger-print and grease resistant materials
Easy to install
Gives great transparency offer your screen a crystal clear view