Why Buy?
Mains charger has a 1amp output for faster charging

4'5" mains charger lead reaches anywhere you need it to

Works with any Micro USB device
---
Description
1amp mains charger for fast and convenient charging
The pack comes with a 1amp mains charger, this is designed to provide you with a faster charging rate, ensuring that your Amazon Kindle is fully charged up and ready to go when you are. The charger is made to be small and discreet and the soft, matte black finish doesn't look out of place with any environment. The cable measure's at 4.5ft meaning that you can easily plug the charger into any wall socket and have the Kindle in easy reach from yourself.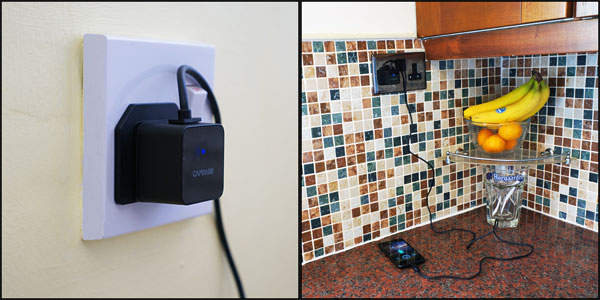 4'5" cable allows you to charge in comfort
The mains cable is 4'5", meaning that it'll easily reach your device when you need to plug it in and still let you keep the device with you. It's designed so that it offers you a convenient charging solution which allows you to keep your phone close by at all times.
Micro USB connection charges any Micro USB enabled Device
The Micro USB charger is designed to charge all devices with a Micro USB charging port.