Description
Features:
Made to measure for the Google Nexus One


Cut outs for all the buttons and ports

Provides full access without having tp remove the case

Built in storage for additional memory cards and sim cards
The world is full of bumps, jabs, pokes scratches and sudden blows. Capdase leather cases are made from tough & durable materials that withstand the wear and tear that comes with a busy lifestyle.
Each Capdase Leather flip case is made for long lasting protection. They are made from high quality leather and durable plastics and are lightly padded to protect your phone against knocks, drops and minor impact. Every Capdase leather case is carefully crafted to provide the best possible fit for your phone.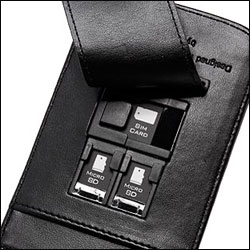 Your mobile phone is important to you and we know you'll want best protection available to keep it going. The Capdase leather flip case has a moulded clip for your phone and gives you unrestricted access to your phone's keypad & screen. Accessing the charging port, memory card slot and headphone port is just as easy as it would be if you didn't have a case fitted. The Capdase leather flip case for the Google Nexus One has cut outs that allow you to use your camera, adjust the volume and charge your phone without having to remove your phone from the case.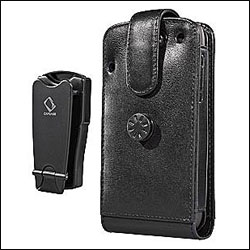 As well as holding your phone securely, each Capdase leather case has secure storage for a spare sim card and 2 additional memory cards. They clip in place securely and are then protected against damage by a leather flap on the inside of the case.
The detachable belt clip provides a secure method of attaching the case to your belt or bag, and can be completely removed if you prefer a slimmer case. when attached to the case, the belt clip can be used as a cable tidy to keep your headphones tangle free.