Why Buy?
Custom made for Sony Xperia Tablet Z

Combines holder and charger into one compact unit

Can be repositioned to infinite angles

Can be attached directly to the dashboard or onto a Brodit Proclip (Sold separately)
---
Description
Custom fit for the Sony Xperia Tablet Z
As this Brodit Passive Holder has been specifically designed and manufactured for the Sony Xperia Tablet Z, it will give the perfect fit to your device and will hold it securely in place whilst you are driving - but won't cause any scratches to it.
Swivel bracket to view your phone at any angle
Attached to a ball joint swivel bracket, the Brodit Active Holder allows you to adjust the position of the phone holder in order to reduce light reflection and improve the visibility of your phone in different driving conditions and positions.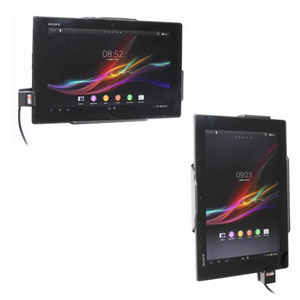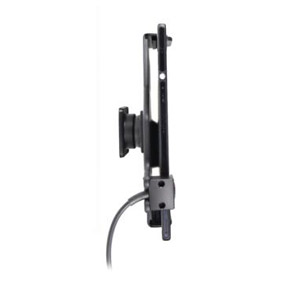 Combines holder and charger into one compact unit
Brodit Active Holders are a great choice for mobile device users who frequently use their device in the car, by including an integrated car charging cable to make sure your phone is kept fully charged on long journeys and commutes.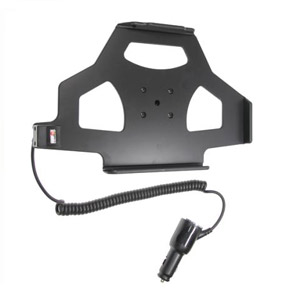 Attaches directly onto dashboard
The Brodit Passive holder is designed to be fixed to your dashboard, either using a Brodit ProClip, or by screwing into the dashboard directly. For installation instructions please see here.
PLEASE NOTE: Tablets should not be installed onto a car's dashboard if they block the view or block key controls. ProClip (Brodit's vehicle mounting bracket) is designed for installation of smaller devices like mobile phones and GPS devices, ProClip is not designed for large devices like tablets. In some vehicles the ProClip has an extra firm fit and can then be used also for installation of a tablet. If you want to place a tablet onto the car's dashboard, each combination of tablet-car must be examined in detail by you in order to determine if such an installation is possible in the specific case.
Consideration should be given to the position and how firmly the ProClip is in place, as well as the size of the tablet you wish to use. Mobile Fun will not give any recommendations for such installations.
---
Key Details
Colour: Black
Part No: 512538