Most Useful Customer Reviews
3rd May 2017
Found this item to be very useful and brilliant for my Iphone 7
I would like to say that i have found this item to be very useful and brilliant for my Iphone 7
---
12th August 2010
A very versatile and cleaver holder
The Spider Podium just looked like what I have been after for months to hold my phone in my car without suction or screws. My first trial was a huge success, my phone was held securely to the airvent, no movement and exactly where I needed it. The added benefit, is I will even be able to use it on my bike, or as a tripod to use the phone camera. This is better than anything else I have seen to date.
Read 98 customer reviews
|
Write a review
---
Why Buy?
Simple and easy to use

Universal design

Adjustable car holder

Case compatible

Hold anything anywhere

Anti-Vibration

Ergonomic desk stand

Flexible and secure legs

Access to all ports and features
---
Why not View a video about this product?
Description
Simple and easy to use
The Spiderpodium Universal Car Holder and Desk Stand features eight flexible legs, that can be quickly and effortlessly bent into place for quick and efficient mounting in cars, on desks and just about anywhere else. The Spiderpodium can be positioned at any angle to hold your mobile device safely and securely, while the grab and go set up allows you to remove and replace your device very quickly with one hand, ideal for when in the car or when busy at work.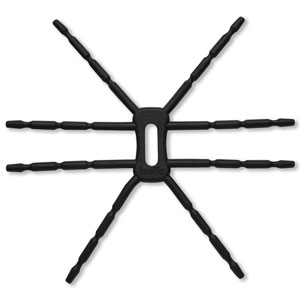 Universal design
Working in EVERY car and with EVERY smartphone and sat nav on the market today, the Spiderpodium from Breffo is truly universal. So if you change device or if you share a car/desk, you won't need to purchase another car holder/desk stand as the Spiderpodium can accommodate all of your devices with ease.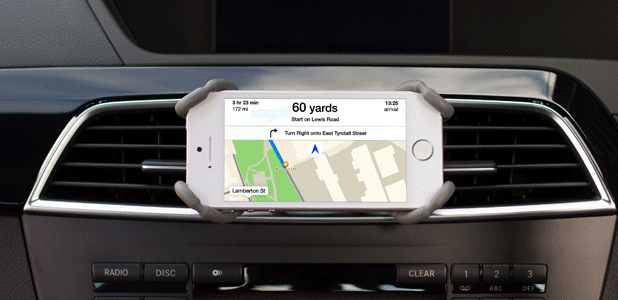 Adjustable car holder
Set up in any position at any angle within your car, so whether your taking a call or using your smartphone as a sat nav, the Spiderpodium will allow you to view in both landscape and portrait orientations. The Spiderpodium can be easily slotted into any car vents in order to secure your smartphone or sat nav for a comfortable viewing angle. What's more, by mounting this to your car's air vents instead of your windscreen, you will avoid horrid windscreen rings and be totally road legal in any country. The Spiderpodium fits neatly & securely in vents or a dash, meeting legal road standards. Attaching mounts to your windscreen, which may obstruct views of the road, is now illegal in many countries, including the UK & Ireland.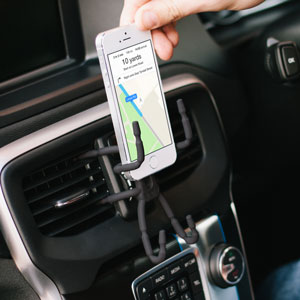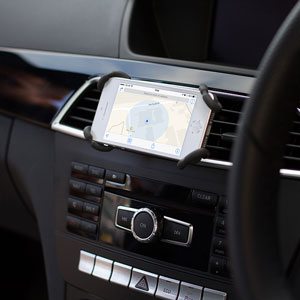 Case compatible
The Spiderpodium Universal Car Holder and Desk Stand is completely case compatible, so there is no need to remove your phone from its case while you are using the holder.
Hold anything anywhere
The Spiderpodium is so much more than just a humble desk stand for your smartphone - it can be used in the car, at home, in the office on your bike, as a tripod on uneven ground and can be used to hold a wide range of devices including smartphones, sat navs, MP3 players and whatever else you can think of. Being small enough to carry in your pocket, the Spiderpodium is extremely portable and can be taken anywhere, making this the most useful gadget you'll ever own.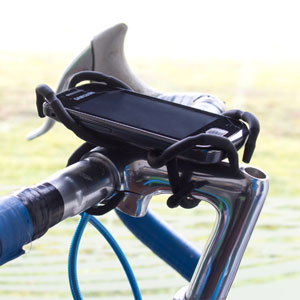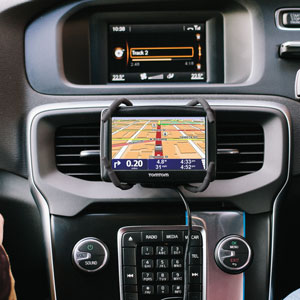 Anti-Vibration
The soft rubber body of the Spiderpodium provides full anti-vibration protection and total shock absorption for your device, while also offering a protective anti-scratch hold.
Ergonomic desk stand
The clever multi-functional Spiderpodium can also be used as a desk stand, ideal for keeping your smartphone in view on your desk or bedside table. The simplistic design allows you to position your device in either a vertical or horizontal position for viewing movies, reading texts or playing games.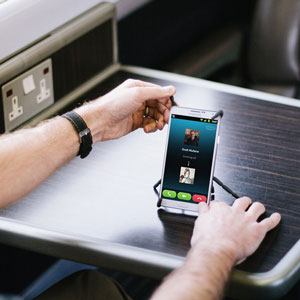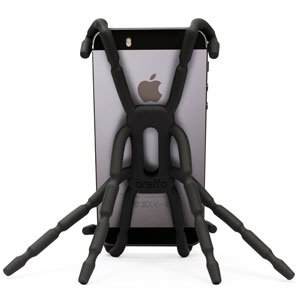 Flexible and secure legs
The multiple-flexible legs of the Spiderpodium Universal Car Holder and Desk Stand allows for a very strong and secure hold on all devices, no matter what size or setup, unlike traditional suction mounts.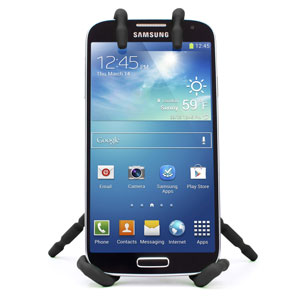 Access to all ports and features
All ports and features on all devices will be accessible when using the Spiderpodium, so you can charge and use your mobile device while it's safely mounted.
---