Wednesday, April 30th, 2014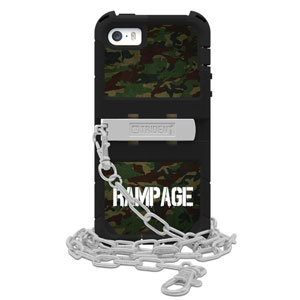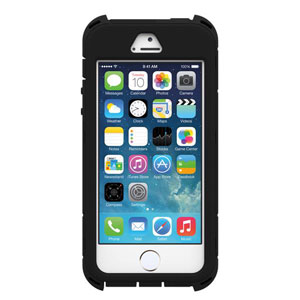 Trident Case have found success with their protective cases, and this week they're launching a new model with a plethora of upgrades. The new case is the Trident Kraken AMS Rampage Edition, and it comes with a redesigned dual-layer design, built-in screen protector and a rugged new look. It's the most protective case that Trident produce, and it looks like a strong option for any iPhone 5S owner.
The Rampage Edition Kraken AMS has a hybrid construction, using hardened polycarbonate on the outside and 'Perseus' silicone inner sections to protect from drops from up to four feet. Silicone plugs are also included, protecting the various ports from dust or water ingress. The integrated screen protector completes the package, preventing damage to the vulnerable screen.
The Rampage case is named after Quinton "Rampage" Jackson, MMA fighter and actor. Besides being rock solid, the case also has a cool camo look with 'RAMPAGE' lettering in a stencil font on the back. There's also a 32 inch (removable) chain attached to the metal kickstand, granting you a little bit of extra security.
The Rampage Edition Kraken is available for pre-order now from Mobile Fun. For more information and to place your pre-order, visit us via the link below:
Thanks for checking out the article and be sure to let us know what you think of this new iPhone 5S case!