Monday, December 30th, 2013
Christmas is past, and the season of new phone releases is soon to be upon us. Here are the latest mobile headlines – including some interesting rumours for Apple, Android and Windows fans.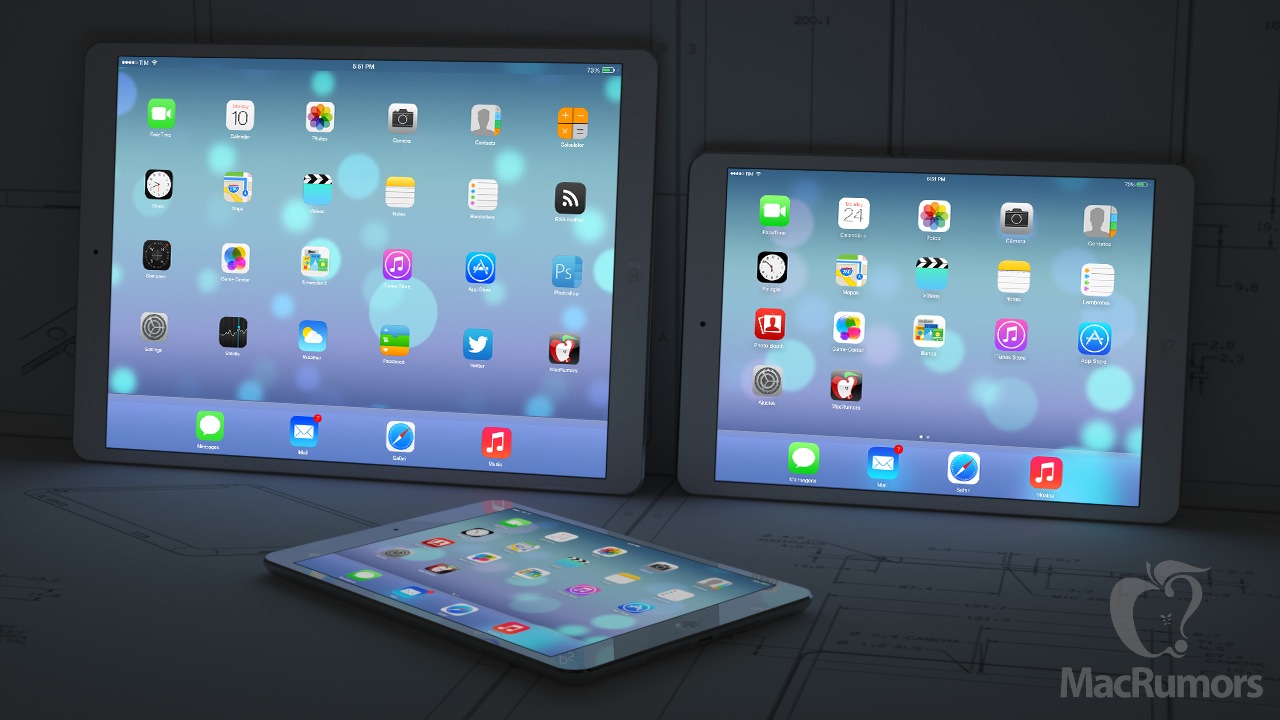 Apple may be working on a larger 12.9-inch iPad. A rumour suggested that the iPad would launch in October and target the education market. A larger-screened iPhone is also possible this summer.
Asus is preparing 4, 5 and 6-inch phones to be revealed at CES. They're also thought to be introducing a convertible tablet running Windows and Android. Their CES press event is on January 6th. An 8-inch Windows 8.1 tablet with Wacom stylus is also rumoured.
BLU have released the Life Pure, a low-cost high-style sim-free phone for the American and Latin American market. The phone has a Full HD 5-inch display, 13 megapixel camera and 4G.
HP are rumoured to release low-cost sim-free phones for India, China and the Philippines by the end of the year.
LG may announce their G3 flagship smartphone at CES, including an Odin octa-core processor roughly equivalent to last year's Samsung Exynos processor. The phone is rumoured to have a 2K display and fingerprint scanner as well. The G Flex flexible phone is also set to be released in the UK next year.
Nokia are soon to be acquired by Microsoft, but are still working on a dual-SIM Lumia 630 phone with soft buttons, plus a low-end Android phone codenamed Normandy (in multiple colours).
Oppo will announce their Find 7 flagship, thought to include a 2K display at 5.5 inches, LTE and potentially a Snapdragon 804 CPU. The phone is expected to launch in early 2014. The Oppo N1 (with Cyanogen Mod) and mid-range Oppo R1 have recently been released.
Samsung will unveil a new Exynos processor at CES, although it's not known if any new phones will make an appearance. The upcoming Galaxy S5 will likely sport this new chip, and maybe 4 GB of RAM. They're also likely to announce at least one new tablet soon, including a Galaxy Tab Pro 8.4 which has been FCC certified. Finally, the company is also working on a Galaxy Band fitness tracker, similar to Jawbone and FitBit's efforts.
Sony are preparing a new wearable for 2014, but no details have yet been announced or leaked. A SmartWatch 2 followup is possible.
Vivo have released the Xplay 3S in China, with a 6-inch 2K display, a powerful audio amplifier and a fingerprint reader. It's not likely to see massive sales, but it's quite interesting.
YotaPhone have released their eponymous dual-display LCD/e-ink phone in Europe. The phone is costly and has some bugs, but the rear e-ink screen is reportedly genuinely useful.