Tuesday, January 20th, 2015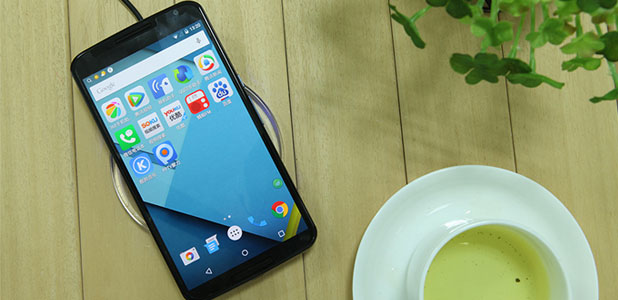 The Nillkin Magic Disk is one of our most popular Qi wireless chargers, offering rapid wireless charging is a svelte disc shape. Soon though, it'll be superseded by an updated version: the Magic Disc 2.
The big new feature of the Magic Disc 2 is beautiful LED lighting. This lighting, carefully integrated into the disc, provides a cool look and instant feedback when your device is charging. The soft, subtle glow won't blind you at night, and looks cool during the day.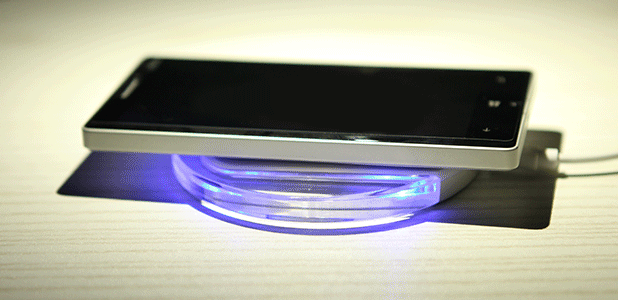 The Disc 2 also features improved non-slip silicone feet, which ensure the charger stays firmly planted to whichever surface it is placed upon. Four feet, one in each corner, ensure a stable and secure platform for your smartphone to charge.
Of course, the Magic Disc 2 retains all of the things that made the first model so popular as well. You'll get a Qi wireless charger that provides frustration-free charging with a wide range of compatible phones and tablets, saving you time and effort spend endlessly plugging and unplugging your phone.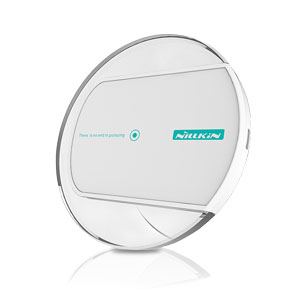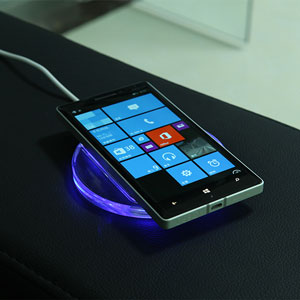 The Magic Disc 2 is also quite portable, thanks to its thin design and 100mm diameter. The sleek styling fits well with contemporary smartphones, and is leagues beyond the simple Qi charging blocks that appeared first on the market. This Qi charging pad is available in white and black versions, allowing you to match or contrast your device.
To order the sleek and sensible Magic Disc 2 for yourself, please visit the product page below. If you'd prefer a non-lit version, check out the original Magic Disc at the second link:
Thanks for checking out the article, and be sure to let us know what you think in the comments below! You can also reach us on Twitter @mobilefun.