Monday, December 22nd, 2014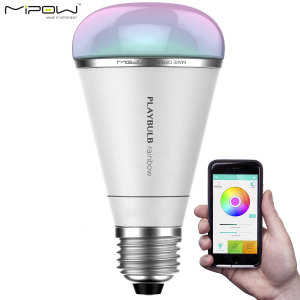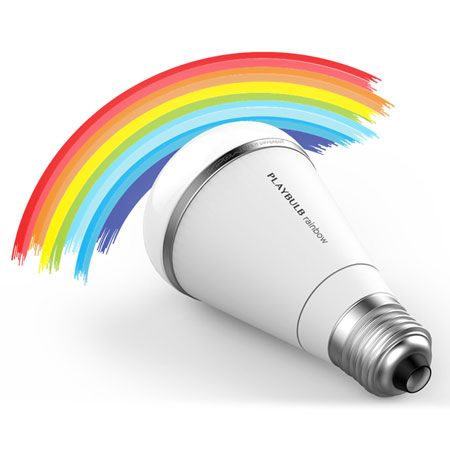 Smart homes have been on the horizon for years – Bill Gates famously had one in the '90s – but it's only recently that smart home accessories have become affordable. One of the most popular items has been the smart light bulb. These bulbs are installed as normal, but then controlled using a smartphone app over Bluetooth. Our latest smart bulb is the advanced MiPOW Playbulb Rainbow.

As its name suggests, the Playbulb Rainbow's 5W LED can glow in any of 16.8 million colours. Whether you're looking for a simple white in the living room, blue in the bathroom or orange in the lounge, the Rainbow can deliver it. You can change the colour easily using the Playbulb X app, letting you change the tone to match the mood of the party or just for fun.

As well as the colour, you can also choose the brightness and intensity, letting you have all the advantages of a traditional dimmer switch and more.  The app can control one or multiple light bulbs too, letting you change lighting across your house separately or in concert. It's a great conversation starter, and your friends will want one too!
The Playbulb X app is available in the App Store for iPhone and iPad, and on the Google Play store for Android phones and tablets. It works with modern iPhone and Android devices – specifically the iPhone 4S or later (running iOS 7 or later) and devices running Android 4.3 or later.
If you want a cool introduction to smart homes that'll give undeniable atmosphere to any room, then pick up a smart bulb like the Playbulb Rainbow! See more information or place an order via the link below.
You can also see some other smart bulbs via the links below!
Thanks for checking out the article! Be sure to let us know what you think in the comments below, or tweet to us @mobilefun!