Wednesday, December 3rd, 2014
This week OnePlus confirmed that their next smartphone, the OnePlus Two, was due out by autumn of next year – as thousands of customers finally got their chance to buy the orginal OnePlus One at the company's Black Friday sale. If you're one of the lucky ones that's managed to order the phone, check out our recap of some of the best OnePlus One cases and accessories.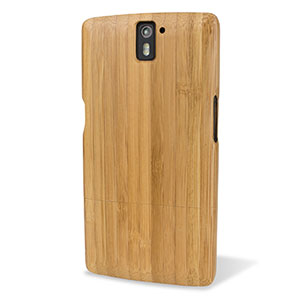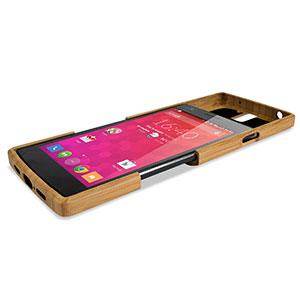 We begin with a beautiful bamboo case for the OnePlus One. This case slips around the exterior of your phone, cladding it in durable and stylish bamboo.  Real wood is used here, providing a unique look that will wear naturally over time to create something truly different. The case is easy to install and remove, with a two-part sliding assembly that doesn't require that the back of the phone be removed.
This tempered glass screen protector provides excellent protection for the screen of the OnePlus One (natch). While plastic screen protectors can be damaged from a single nasty scratch, tempered glass screen protectors are much more durable and can stand up to repeated abuse. This MFX example is well-rated and fits the phone precisely.
Adarga Leather-Style Wallet Stand Case - Black, White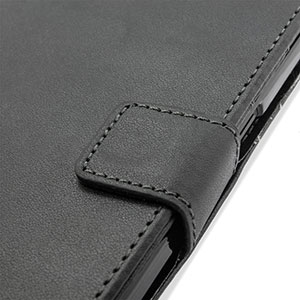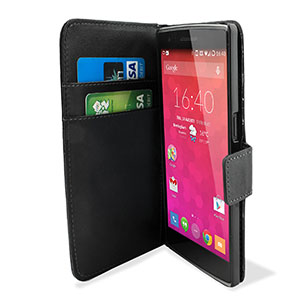 If you're looking for a practical case that protects the screen of your OnePlus One, then take a look at the Adarga Wallet Stand Case. This case is made from a synthetic leather material which covers the screen when the phone is in your pocket. The cover can also flip backward to serve as a media stand, and includes a few credit card pockets so you can ditch your wallet.
Nillkin Super Frosted Shield Case - Gold, Black, White, Red
Our next case is a budget option, the Nillkin Super Frosted Shield. The case comes in four colours and is very slim, cloaking your phone in a scratch-resistant shroud that adds minimal weight. The Super Frosted Shield looks particularly nice in the gold colour shown above, providing an analogue to similar colours on the iPhone and elsewhere.
The FlexiShield is another budget case, but this one is made from a flexible gel material. That means you get a nice and grippy case, with moderate impact protection and good scratch coverage. The cases can also come in some quite nice colours, providing a chance to add a dash of colour that you wouldn't otherwise find in the black or white OnePlus One.
These dBrand skins offer something a little different than what we've seen previously, sitting somewhere between screen protector and case. The skin adheres to all sides of the OnePlus One, turning its normal sandstone or white plastic look into something altogether more modern – either titanium or black carbon fibre.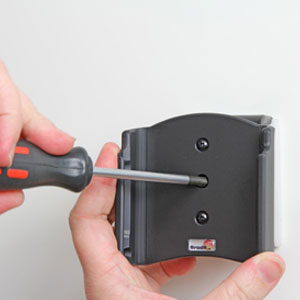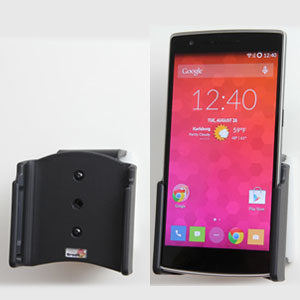 Our final accessory is this car holder from Brodit. It's made specifically for the OnePlus One, and it's called the Passive Car Holder. That means no power is provided, but of course you can use your choice of OnePlus One car chargers with it. The car holder is very well-made and grips your phone expertly, ensuring that you don't have to deal with an unexpected drop.
Conclusion
Thanks for checking out these recommendations! For more information, please visit the product pages linked above or write to us in the comments below. Thanks again and have a good week!