Monday, February 9th, 2015
Nokia (and by extension Microsoft) have been one of the biggest proponents of Qi wireless charging technology, with the phone makers including Qi in most of their flagship phones. They've also supported the wireless charging standard with a number of charging pads and other accessories. Their latest effort is the Nokia DT-903, a rather boring name for what's actually a pretty sweet charger.
The DT-903′s big party trick is its LED lighting. Thanks to a string of LEDs embedded in the charger's frame and cable, you'll get a ring of light surrounding your phone and illuminating your surroundings. This lighting is quite strong initially, but you can adjust it to one of three levels using a Windows Phone app. You can even extinguish the light completely if it's distracting, and there's a Night Mode that automatically does so when you're trying to get some shut-eye.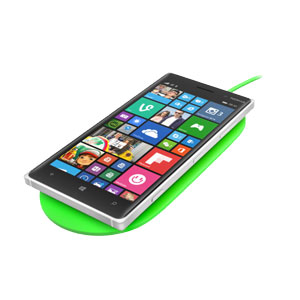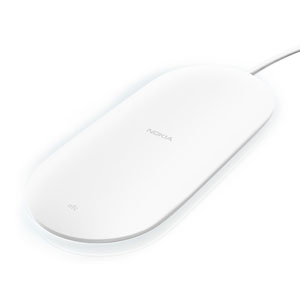 Otherwise, the DT-903 works as a standard Qi charging pad. It receives power over USB (either from a computer or a wall adapter) and provides a little over 1A of charging power for rapid battery replenishment.
It works with all devices that support Qi charging, but the app that controls its lighting is only available for Windows Phone.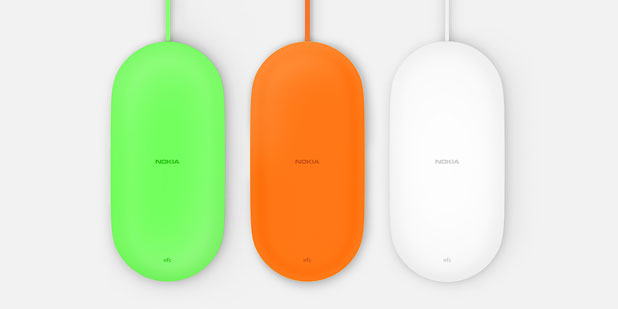 The DT-903 is available in three colours: green, orange and white. We're expecting stock in mid February; to see live availability data or place your pre-order please visit the product pages below:
The Verge were impressed with the DT-903, but what do you think of Nokia's new charger? Let us know in the comments below or write to us on Twitter @mobilefun!