Monday, September 15th, 2014
Today we're going to look at one of the most eye-catching bumpers for the iPhone 6 yet announced: the Nillkin Armor Border. The case is absolutely gorgeous, adding a distinctive armoured band to the edges of your iPhone 6 that provide considerable protection. The band, which is made of a combination of TPU and polycarbonate, with flexible buttons allowing full access to all of your phone's functions.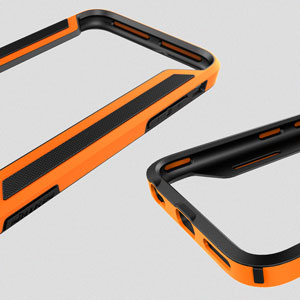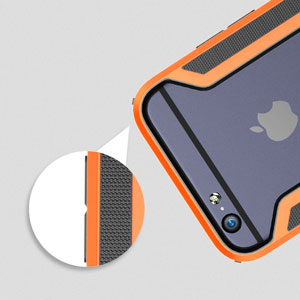 Of course, that band isn't just for looks. Because the edges and corners of your iPhone are covered, you'll find they're no longer the target for scratches and other damage that can eat away at the look and resale value of your phone. The bumpers also add a good amount of impact protection, taking the brunt of any drops and distributing the force evenly to prevent any damage. The anti-collision pads on the front ensure that even a frontal drop is still fully protected.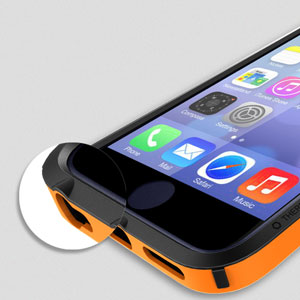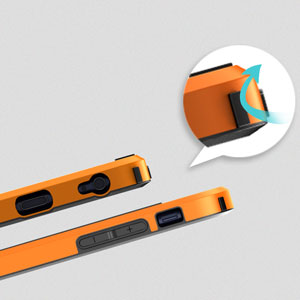 The advantage of the bumper compared to a traditional full-body case is that you minimise bulk and weight, keeping the iPhone 6 as light and slim as you bought it. Just 3.43mm is added to the iPhone's thickness – an impressive figure.

The case comes in four colours: blue, red, black and orange. Black is the solid choice if you're looking to add protection without drawing attention, with the other colours – particularly orange – adding a great deal of flair and individuality to your iPhone 6.

For more information on the case, please visit the relevant product page below:
Thanks for checking out the article and be sure to let us know what you think in the comments below! You can also reach us on Twitter @mobilefun or on Facebook at Love Your Mobile.