Tuesday, February 17th, 2015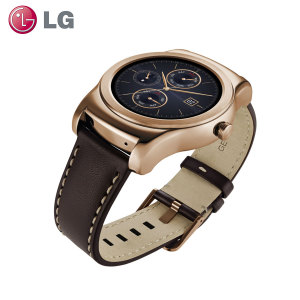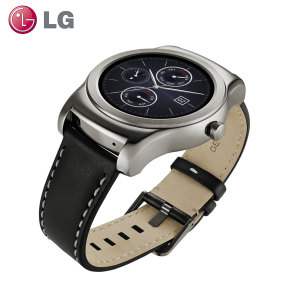 LG announced the Watch Urbane this week, a new Android Wear smartwatch that combines the solid internals of the G Watch R with a brand new design. We had some hands-on time with the watch recently; here are our impressions.
The Watch R was a well-designed smartwatch, but it had a more rugged and outdoor look. In contrast, the Urbane lives up to its name with stylish elegance. A thinner bezel reduces the size of the watch, and the silver or gold curved metal makes for a softer look.
The redesigned look works well with the watch faces on offer, which as of Android Wear 5.0 include hundreds of new options. Unlike the Moto 360, you get a completely round display – no "flat tire" here!
The new body is married to a high-quality genuine leather strap, which is coloured black on top and tan on the bottom for the silver model. There are two lines of white stitching and a traditional clasp. The watch uses the same magnetically-aligned charging system as before, with four gold contacts transferring power and data. The Urbane includes IP67 water resistance as well.
Bottom line, LG have crafted the most luxurious Android Wear smartwatch so far. The thinner bezel and more stylish look of the Urbane really impresses, while the fully round display looks as good as ever. If you didn't like the oversized look of the G Watch R or the flat tire look of the Moto 360, this is the watch for you.
Thanks for checking out the article. What do you think of the Urbane so far? Let us know in the comments below or tweet us @mobilefun!