Monday, December 15th, 2014
Earlier today we covered the iPhone 5S and 5, but what if you have an iPhone 5C? We haven't forgotten about you, so here are five of our favourite cases for the iPhone 5C.
5. Polycarbonate Shell Case - 100% Clear
The Polycarbonate Shell Case shares a common trait with many of our favourites: it is transparent, offering a full view of the colour of the iPhone 5C that you've chosen. The Polycarbonate Shell Case is quite simple, offering complete coverage of your iPhone 5C to prevent scratches and absorb impacts, with cutouts wherever necessary to ensure full accessibility. It's a simple but massively popular case, well worth a look.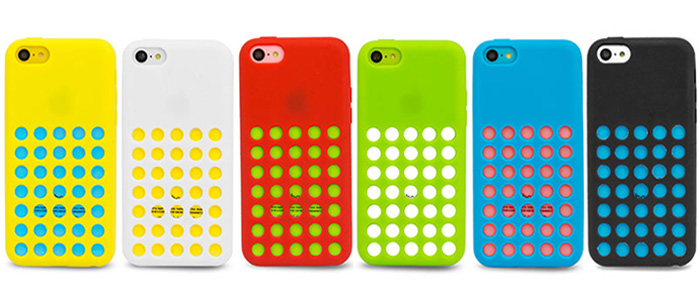 This sweet pack of circle cases allow you to make tons of fun combinations with different coloured iPhone 5Cs. Like the official alternatives, these cases are dotted with 35 circles to let your iPhone 5C shine through. Unlike the official cases, these are totally affordable – you can pick up all six colours for £15. The flexible silicone material used makes these cases easy to install and remove too, so a hot swap is only seconds away.
This classy case offers something a little different: incredible protection and a mature, modern look. The cases are still available in a nice range of colours to match or complement your iPhone 5C, but the effect is stronger than a transparent case. The TPU and polycarbonate hybrid design is also brilliant for keeping your iPhone safe, adding layers of protection against even heavy drops, knocks, scratches and more.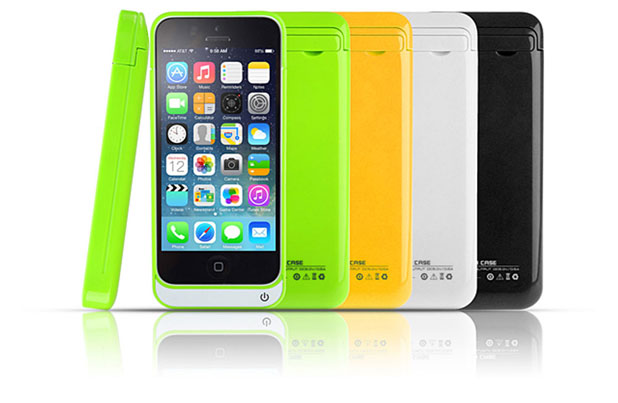 Wish your iPhone 5C had better battery life? That's easy – use this Power Jacket case. You'll get a whopping 2200mAh of battery life, which will more than double your battery life, letting you get through your day without worrying. The case is slim and light for a battery case too.
1. Rearth Ringke Fusion Case - Black / Clear
Our winning case is the Rearth Ringke Fusion, a clever case that marries a transparent back and a protective bumper. The case is incredibly durable, and will protect your iPhone 5C from scratches and drops for many months to come. If you're looking to add protection without covering up the signature colour of your phone, then the Rearth Ringke Fusion is one of the very best options available.
Conclusion
Thanks for checking out our blog! Please see our store for more iPhone 5C cover options and let us know what you thought in the comments below.