Friday, December 5th, 2014
Here are five new cases to spruce up your HTC One M8 this holiday season. Let's get right into the recommendations!
5. Encase Genuine Leather Wallet Case - Brown, Black
We begin with one of our best brands, Encase. These case makers have produced a winner with the genuine leather wallet, a case that wraps your One M8 in the beautiful look and feel of real premium leather. The case includes four pockets for cash and credit cards, with the flip cover providing good screen protection too. If you're looking for a classy leather One M8 case, then the Genuine Leather Wallet should be near the top of your list.
If you're looking for a value case, then the FlexiShield is a good choice. This pack contains four FlexiShield cases, each in a different colour. Each is made from a flexible gel material, which provides moderate protection and good grip. This is a nice and easy way to protect your One M8 from scratches without committing to a thick or expensive case.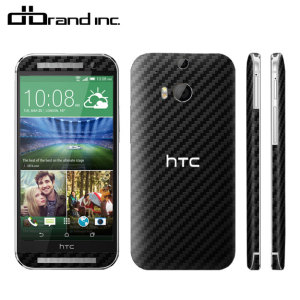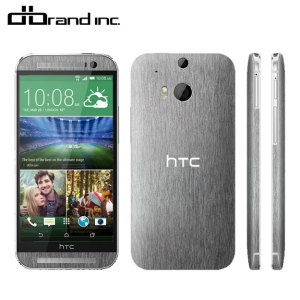 If you want to change the look of your One M8 without affecting its svelte dimensions, then a dBrand Skin is ideal. The Black Carbon Fibre is particularly awesome, with a cool modern look that radically transforms your phone. Both options are applied easily to each surface of your phone, providing a much different look than you'd get from a traditional case.
Create and Case do some of the finest case art on the market, typified by their Book Stand Cases for the One M8. I particularly like the Warrior Owl print shown above, which is cool and quirky. The case includes pockets for cash and credit, plus a fastening that ensures your screen remains protected at all times.
Our final case is the Spigen Ultra Hybrid, a slim case that nonetheless adds considerable protection to your One M8. The case is semi-transparent, ensuring the unique metal design of your phone still shines through. The addition of the bumper to the sides of your phone and a cover on the back provide great scratch and impact protection, letting your phone stand up to the rigours of everyday use and abuse. The Ultra Hybrid is available in a range of colours too, making it easy to find one that fits your style. Mixing protection, looks and a small size, the Ultra Hybrid is an easy case to recommend to all One M8 owners.
Conclusion
Thanks for checking out the article. Please visit our website for more great HTC One M8 cases, or ask us a question below and we'll try to find the best case for you. If you liked the article, let us know in the comments or speak to us on Twitter @mobilefun!