Friday, October 31st, 2014
Today we're going to have a look at some of the very latest and greatest cases available for the Samsung Galaxy S5. We've kind of forgotten about the S5 in the blog, what with the release of the Note 4, iPhone 6 and Moto X 2nd-gen, but the phone remains one of the best options on the market for people that don't want to move beyond that 5-inch form factor that's proved so popular over the last year. So, without further ado, let's have a look at these cases!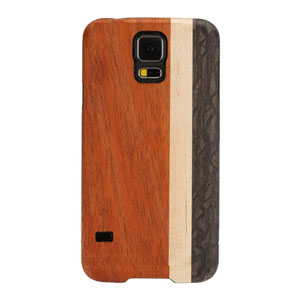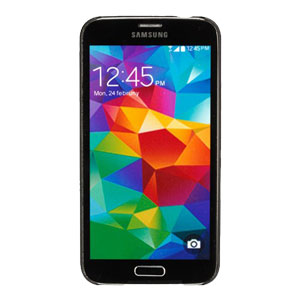 Man&Wood produce some of the very best wooden cases on the market, distinguishing themselves with interesting designs made from top quality materials. Their High Way case is a prime example, with sustainably-sourced wood being worked into a stylish tripartite design. The wood feels great in your hand and the modern design lets it stand out from the crowd. If it's not to your taste, then you'll find more variants at the product page linked above.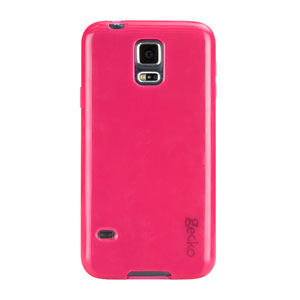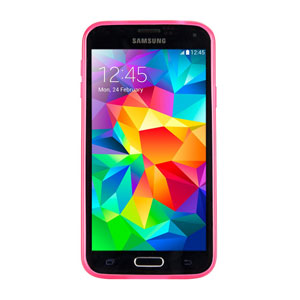 Our next case is a little less classy, but no less interesting. The Gecko Glow-in-the-dark case is made from a scratch-resistant TPU material with a phosphorescent coating. If you've ever lost your phone in a dark bedroom, you'll be glad to have this case on. And besides the practical benefits, you'll also just like the way it looks – the combination of a pink or blue case with a luminous coating does look pretty spectacular at night.
3. 4-Pack FlexiShield Cases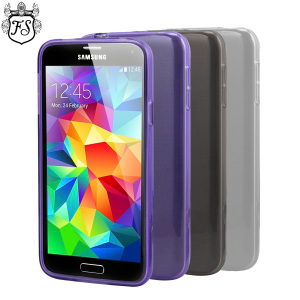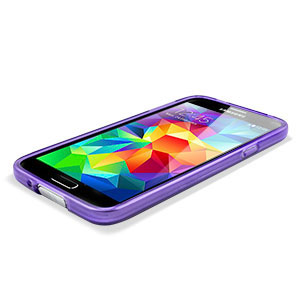 This useful four-pack of FlexiShield cases provides four cool colours for one low price, giving you the flexibility to change your case to match your outfit or mood. The pack includes purple, black, green and white; a nice variety. Each case is slim and adds a reasonable amount of protection and grip, preventing damage due to scratches or drops.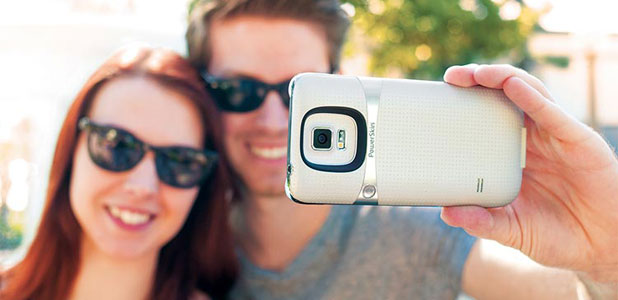 Our next case is another practical sort, providing an extra boost of battery life while protecting your Galaxy S5. The PowerSkin adds 2200mAh of charge to your internal reserves, almost doubling your S5′s battery life. That's brilliant for late nights or weekends away, as it means you can take that must-see photo, call a friend or get back from the club in the early hours of the morning. The PowerSkin is thin for a battery case, and looks good too, with a dimpled rear cover that mimics the look of the Galaxy S5 itself.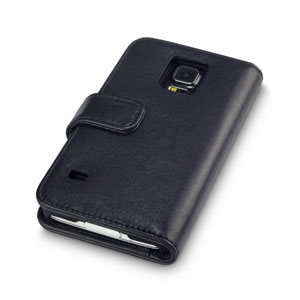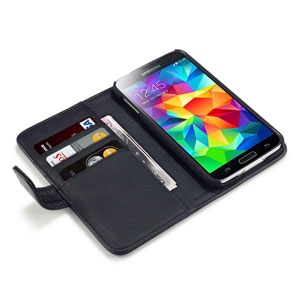 Our winning case today is this simple but effective leather wallet case from Encase. The Encase is made from real leather for that classical look, feel and smell; this is a case that you'll want to hold in your hand. The case is practical too, with integrated pockets for cash or credit and a secure magnetic clasp. The leather provides good protection against bumps and scratches, and wears in a natural way over time.
Conclusion
I hope you've found these selections useful! For more information, please visit the product pages linked above or leave a comment below. You can also reach us on social media @mobilefun or at Love Your Mobile on Facebook.