Tuesday, August 12th, 2014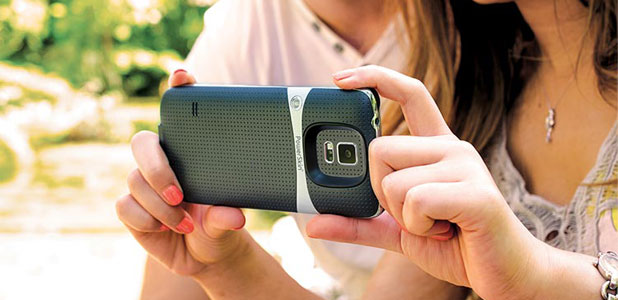 Want an awesome case for your Galaxy S5? Take a look at the PowerSkin, an ultra-thin extended battery case. It protects your phone, gives you a day more battery life, and fits the style of the Galaxy S5 perfectly.
The PowerSkin includes a 2,200 mAh battery, tucked into the back of the case. That means you get 170% battery life – good for 36 hours of talking, 16 hours of web browsing or 18 hours of video playback. It's a big boost for the Galaxy S5, and it's an impressive feat given just how slim this extended battery case is. The case is easy to use as well, with handy LED indicators to show how much charge remains.
This case matches the Galaxy S5 perfectly too. The colours have been Pantone matched to the original S5 colours, so you'll find that it's exactly the same style as the factory-made rear cover. The dimpled texture from the Galaxy S5 also makes an appearance, resulting in a pretty convincing facsimile.
The PowerSkin is available in white and black, and they will be coming soon to Mobile Fun. For more information or to place your pre-order, please visit the product pages linked below: