Tuesday, November 25th, 2014

LifeProof produce some of the best sought-after cases in the world. The company is well-known for its total protection solutions, protecting iPhones and iPads against drops, scratches, water, dirt, snow and much more. LifeProof Fre cases are coming soon to Mobile Fun for the iPhone 6, so read on to learn more!
A staggeringly thin waterproof case
When you hear how protective and resistant the LifeProof is, you imagine the case to be a monolith, a massive blob that envelops your phone, making it heavy and sluggish. But that's not it at all – the LifeProof Fre looks just like another case, adding only a few grams and a few millimetres to your iPhone 6.
Military-grade protection
The LifeProof Fre has been tested in the harshest conditions, and even bears the MIL-810G military standard for surviving drops and abrasions. The Fre also has an IP-68 rating against water and dust ingress, certifying that the case can survive immersion in water at a depth of two metres for 60 minutes. That means you can freely use your LifeProof case in the bath or pool; you can even take photos underwater using the LifeProof Fre!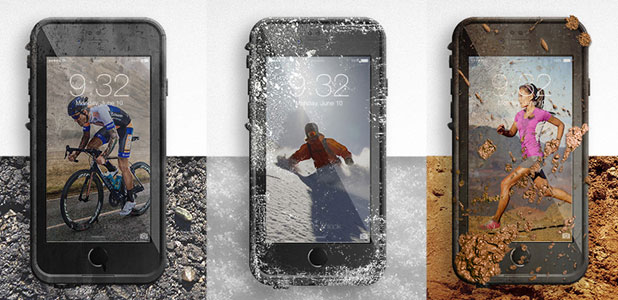 Perfect sound and camera quality
The LifeProof case uses double AR-coated optical glass to protect the iPhone's camera lens without obscuring your view. The case is even designed to sound better than a bare iPhone, as the back of the case is used as a sub-woofer for improved bass and mids.
A top-notch iPhone 6 case
The LifeProof Fre is a brilliant case, offering a strong blend of protection, size, style and features. The case is coming soon to Mobile Fun, where it will be offered in two colours. To see more information, place an order or be notified of stock, please visit the product page in the colour of your choice below.
Thanks for checking out the article, and be sure to let us know what you think of the cases in the comments below. You can also write to us on Twitter @mobilefun.