Tuesday 24th February 2015 by William Judd in Mobile News, Mobile Phones.
The next Samsung flagship, the Galaxy S6, is due to be announced on March 1st. The announcement will come at a Samsung press event in Barcelona, the site of the Mobile World Congress. Since the S3, Samsung's flagships have been a little too predictable for my liking… but this time around, I'm expecting them to go a little crazy. Here are my predictions.
Design
Last year Samsung proved that they could produce modern phones with updated designs. The Galaxy Alpha, Galaxy A series and Galaxy Note 4 were all a dramatic step above the plasticky phones that came before them, with premium metal materials used and a higher build quality overall. Samsung are set to continue that with the Galaxy S6, overhauling their flagship with a full metal back. The Galaxy S6 is also expected to be offered in a curved screen version, where both the left and right sides of the display curve back to provide more screen real estate. Samsung might even make that the default variant of the phone. Either way, it's a bold statement from Samsung and should set them apart from the more traditionally flat flagship phones in 2015… even if Galaxy S6 case makers find the new design a bit difficult to produce for!
Specifications
Samsung has reportedly fallen out with fellow chip manufacturer Qualcomm, who produce the Snapdragon chips used in the majority of high-end Android smartphones. That means they'll be using their own chip designs this time around, specifically the new Exynos 7 Octa. This octa-core processor seems to offer dramatically higher performance than even Qualcomm's best Snapdragon 810 chipset, and could make the Galaxy S6 an absolute behemoth. Other specifications include 3GB of RAM, 32GB of internal storage plus micro SD expansion, a 20-megapixel rear-facing camera and a smaller 2600mAh battery.
Software
Samsung have moved to lighter and lighter skins over the past couple of years, as stock Android has improved and Google has increased pressure on manufacturers to keep their modifications functional. That should be set to continue for the Galaxy S6, as Samsung move to Android 5.0 out of the box, with a light version of TouchWiz aboard. Early reports indicate that Samsung's customised version of Android 5.0 is incredibly lean, offering snappy performance and improved memory management. Hopefully Samsung will maintain that lean approach in the final version of the Galaxy S6′s software.
Conclusion
The Samsung Galaxy S6 is a big phone for Samsung. They have seen their market share be chipped away by the American Apple, Chinese rivals and Korean competitors alike, so it's more important than ever that they produce a good phone to remain relevant. The fact that Samsung are taking risks with the design of the phone is exciting to me, and I hope that their fear of decline allows them to produce an exemplary flagship for 2015.
Tuesday 24th February 2015 by William Judd in Android, Mobile Accessories.
The second generation Motorola Moto E is coming soon, and we've just received word that the phone will come with some unusual new official accessories. These are the Motorola Moto E Color Bands; coloured bumpers sold in multi-packs.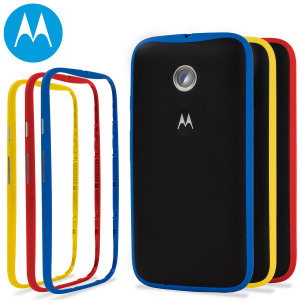 The idea here is that you buy one pack, but you get two or three different colour options to use with your Moto E, so you can change up your phone's look to match your mood or your outfit. No matter which colour you choose though, you'll benefit from increase drop protection that adds minimal size and weight to your Moto E.
The three options available are:
Please note that as of publication, only one photo has been made available, so each of the product pages linked above use the turquoise / purple / raspberry image. All Color Bands will be delivered in the colours specified when delivered, and correct images will be added once these are available. Thank you.
If you're looking to add a splash of colour and some much-needed protection to your Motorola Moto E, then I'm sure you'll find the Color Bands a strong option. If you're interested in the Moto E, you might also want to check out some more official cases, like the Grip Shell Cases, which offer more protection and also come in a nice range of colours.
Thanks for checking out the article. Please see our site for more great Moto E 2nd Gen cases and accessories!
Monday 23rd February 2015 by Adam Denby in Windows Phone.
Since the arrival of Windows Phone 7, the WP Store has been slowly building a collection of quality apps for its mobile devices. While its biggest competitors IOS and Android have always appeared to have a much larger app store, Windows Store offers a variety of unique and interesting apps of their own.
1. Collector
For users that follow numerous sites and social networks, Collector combines multiple news feeds into a stylish and easy to navigate design. Whether it's a friend's Facebook page, a website or RSS feed, this handy app seamlessly displays updates in one place, reducing the need to constantly switch apps and websites. Collector gives users many options for customisation, such as multiple themes, feed layout settings, and data usage limitations.
2. Phototastic
Fans of photos sharing sites will be pleasantly surprised at the speed and ease of creating their first collage with Phototastic. The app offers a huge variety of frames and tools for cropping and re-sizing photos into an endless number of creative styles. As well as a drag-and-drop approach to collage design, Phototastic offers a range of photo editing options, such as colour correction, image filtering, vignette, lens flare, and tons of useful effects for photographers.
3. Games (Xbox)
As the name suggests, the Games app links users 'Xbox Gamertag' and phone to provide easy access to their friends, messages, achievements and games without being near an Xbox system. Touch screen typing messages offers an easy alternative to the painfully slow Xbox controller input that gamers are usually used to. In addition to linking both accounts together, Games also organises all mobile phone games into one place, reducing the clutter on the user's device.
4. Endomondo
With the ability to track jogging routes, dietary intake and work out routines, Endomondo is the ideal fitness companion app for Windows Phone users. Its lightweight tile design allows easy navigation to various features such as custom timers, geotracking and an organised calorie planner. The app also includes a social news feed that displays friend exercise updates, recommended routes, and professional fitness advice. Endomondo provides a pleasant and simple summary of user's exercise records and goals, while introducing a large amount of useful features into a single app.
5. Cortana
Although Siri and Google Now arrived were introduced to mobile users much earlier, Microsoft's Cortana is a personal assistant that provides something different, personality. While some voice activated programs can feel slightly robotic and inconsistent, Cortana uses full 'well-spoken' sentences that feel comforting and helpful. With integrated Bing search, and the technology to track users interests and habits, Cortana ensures that your phone is personalised for no one but you.
Conclusion
Windows devices are beginning to show users why their place in the market matters, and with a bigger user base more developers are creating applications for its marketplace. While WP users are unable to boast on the quantity of apps on their device, they certainly have access to an excellent variety of apps that makes their device stand out from the crowd.
Wednesday 18th February 2015 by William Judd in iPhone, Mobile Accessories.
Today we're going to check in with the case situation for the iPhone 6 Plus, and recommend five new arrivals as the best iPhone 6 Plus cases on the market. Here are our suggestions!
5. Spigen Ultra Hybrid ID Bumper - Crystal Clear
This unusual case combines a completely transparent design with a handy ID slot, allowing you to keep your ID fully visible on the back of your phone at all times. If you're constantly having to show ID to get into work or school, this could be the perfect way to make that process as easy as possible. Of course, you could also use it to customise your case with your favourite photo – be creative! The case's bumper style and advanced shock absorption abilities should keep your iPhone 6 Plus safe from scratches and drops too.
I like the Thule Atmos because it reminds me of that guy from Warhammer 40K. Like that fictional hero, the Atmos provides stark and unyielding protection while also looking pretty bad-ass. The Atmos includes a shock-stop corner that protects from drops of up to two metres, with a lip that protects the screen from taking any hits. The snap-on design looks good too, with the blue / dark shadow or black / white colour schemes giving your iPhone 6 Plus a unique and stylish look.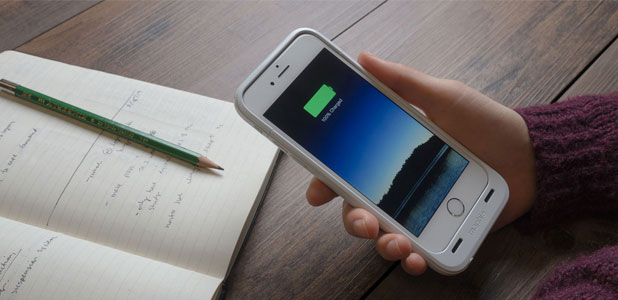 The Mophie Juice Pack is one of my favourite cases, providing much-needed extra battery life while also adding excellent drop and scratch protection. The Juice Pack includes a whopping 2600mAh of battery power, raising your total battery life by 60%. That's enough to reach two days easily, and three days at a stretch. If you find yourself often running dry, then the Juice Pack is the perfect answer. Available in white, black and gold, each option providing a surprisingly slim look.
2. Seidio Surface Combo Case - Blue, Black
The unique feature of the Seidio Surface Combo Case is its integrated kickstand and belt clip, which ensures your phone will always be within arm's reach. The case is pretty solid too, with a slimline design and a soft-touch feel. Available in blue and black colour options.
We conclude with a rather whimsical case, with a cool butterfly design. The partially transparent case allows your iPhone 6 Plus to show through, while overlaying the rather whimsical laser-etched butterflies. If you're looking for a case that has a bit of understated style, this is my pick.
Conclusion
Thanks for checking out the article and be sure to let us know what you think in the comments below! You can also check out more articles on the iPhone 6 Plus and iPhone 6. Thanks again and have a good week ahead!
Wednesday 18th February 2015 by William Judd in Android, Coming Soon, Mobile Accessories.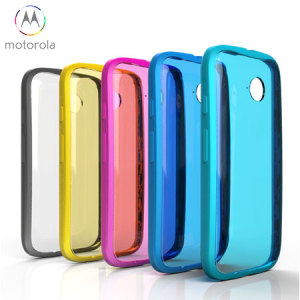 The second-generation Moto E is coming out soon, and we're ready with our first official cases for the phone. The Official Grip Shell offers a stylish way to cloak your Moto E, adding protection and preventing drops with a grippy polymer construction.
The case includes a transparent back that lets the cool colours and stylish design of your Moto E shine through. The case adds little bulk, ensuring easy pocketability.
This official Motorola accessory is the first of many Moto E 2nd Gen cases we're expecting. It's a beautiful little case that should be a great choice for anyone planning to pick up a new Moto E – and with the low price, it's possible to pick up a couple of colours to suit your mood. With five colour varieties available, you're sure to find something that suits you.
To place your pre-order for these beautiful official shells for the Motorola Moto E (2nd Gen), please visit the product pages linked below:
Thanks for checking out the article and be sure to have a great week ahead!