Friday 20th March 2015 by William Judd in Android, Mobile Accessories.
Earlier today, we looked at some of the best official cases for the Galaxy S6. Now we'll continue our focus on the Galaxy S6 with a look at the best official accessories for charging and protection. Let's get right into it!
Screen protector - 1 pack
We'll kick things off with this official Galaxy S6 screen protector, made by Samsung themselves. Samsung were actually demonstrating these screen protectors at their Unpacked event where the Galaxy S6 was announced, and they looked quite high quality. The screen protectors are easy to apply, thanks to an included application card, and will continue to provide invisible protection for a long time. This is an official licensed Samsung product, so you can rest assured that these screen protectors fit the the phone perfectly.
Standard Battery - 2550mAh
Our next item is this standard 2500mAh Galaxy S6 battery. If your Galaxy S6 isn't running for as long as it did when you first got it, then replacing the battery could be the answer. Note that you will need some specialised tools and clear instructions for doing this, as Samsung have removed the battery cover in the Galaxy S6′s design. Instead, you have to take the phone apart, so it may be better to have an authorised Samsung repair agent perform the deed.
Wireless Charging Pad - Black, White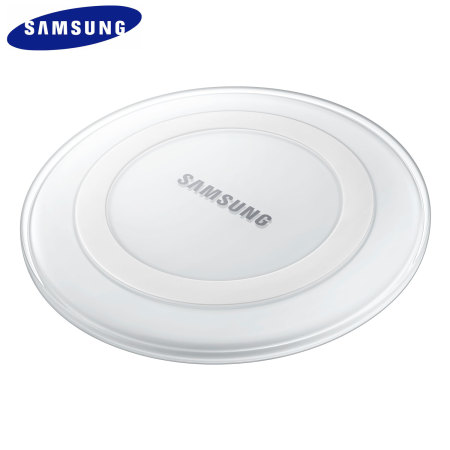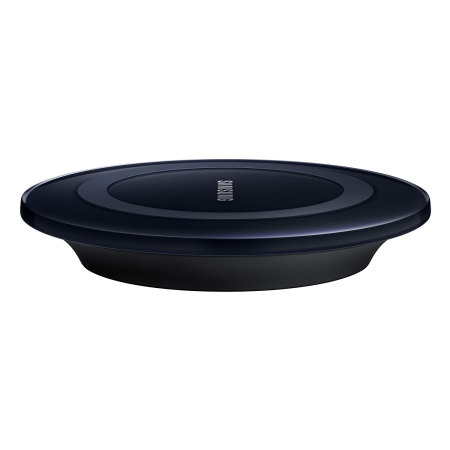 Our final item is this wireless charging pad, made by Samsung and offered in black and white. These charging pads are quite stylish, with a simple circular ringed design that will take a place of pride on your desk or nightstand. The charging pads deliver an elegant solution for wirelessly charging your Galaxy S6, without the bother and mess of cables running everywhere. It's the first time that the Galaxy S series has included wireless charging out of the box, so why not make use of it?
Conclusion
Thanks once again for checking out our articles! If you have any questions, please leave them below. You can also reach us on Twitter @mobilefun. Have a good week!
Friday 20th March 2015 by William Judd in Android, Mobile Accessories.
The early reviews are in, and the Galaxy S6 looks like a winner. If you're planning on picking up the phone, take a look at this. We'll be going over the official accessories available for the new phone, starting with the very best official S6 cases and covers. Let's get right into it!
Clear Cover Bumper Case - Blue, Gold, Silver
We begin with the Clear Cover. This bumper-style case lets you show off the good looks of your S6, while ensuring it doesn't get damaged by drops or falls. The cover includes cutouts for all buttons and ports, too. If you want protection without the usual bulky feel of a case, then this is a great choice. Available in three gorgeous metallic shades: blue, silver and gold.
The Clear View Cover is a stylish premium case for the Galaxy S6, which adds full protection to the front, rear and sides of your phone. The flip case features a semi-transparent front cover that lets you see the time and incoming notifications with ease; you can even press the touch screen through the case to accept or reject calls! The cases are available in four colours, each of which makes a stunning statement when added to the Galaxy S6.
The Flip Wallet Cover offers a more traditional leather look, available in a wide range of colours. The Flip Wallet Cover is made from the highest quality synthetic leathers, allowing your device to be fully protected from scratches, front and back. The slimline design even includes two slots for storing your cash and cards. A great option for those that appreciate a classic look.
The Flip Wallet Fabric Cover is a more textured version of the Flip Wallet Cover we just saw, made from a high quality fabric. It provides a unique look that still delivers great protection and convenient card slots. Available in six fine colours.
The Protective Cover is a impact-resistant plastic shell, designed to offer increased resistance against drops, scratches and knocks. The Protective Cover retains a slim profile, ensuring that the phone still fits into your hand and your pocket. This official accessory covers just the front corners of your S6, giving you unfettered access to the touchscreen, buttons and ports.
The S View Cover is the most advanced Galaxy S6 case on the market, offering a fully interactive windowed flip cover that makes it easy to see incoming notifications. You can easily touch and control your phone through the window, so you can accept calls, skip tracks and load up the camera. It's a great way to get around the normal awkwardness of a flip cover, ensuring you don't always have to open the cover to use your phone. It looks great too, with a slim design and a bold range of colours.
The S View Fabric Cover is the same great S View cover, rendered in a beautiful fabric material that provides a stylish look in a nice range of colours. If you're looking for a stylish, protective and fully functional case, this is a great shout.
Conclusion
Thanks for checking out the article! Please feel free to leave your questions in the comments below, or write to us on Twitter @mobilefun!
Thursday 19th March 2015 by William Judd in Android, How to Guides.
The Galaxy S6 seems to have less bloatware than previous versions, but there are still some ornery apps that you might prefer to disable or remove – including ones installed by your carrier or by Samsung themselves. Here's how to do it.
How to disable bloatware apps
Disabling an app is actually quite simple on the Galaxy S6.
Simply open Settings, then tap search in the upper right corner. Type in Apps, and then click on the result. You'll have a big list of downloaded apps, currently running apps and all apps. Find the app you want to disable, then tap on it. Then, click Disable to stop it, and prevent it from running in future. Read the warning, then press OK. The app should now be disabled.
Repeat the process for other apps you want to disable, but remember that other apps that rely on one that you disabled might start going wrong.
How to fully remove bloatware apps
Disabling apps is useful, but you might prefer to fully remove apps instead. If you'd like to do that, then you'll likely have to root your phone to do so. Once your phone is rooted, use an app like System App Remover to remove the app for good. Once again, remember that this may cause problems elsewhere.
For more details on rooting your Galaxy S6, check out our recent 'should I root my Galaxy S6?' article.
Questions? Comments?
I hope this answered your question. Please let us know what you think of the article in the comments below, and if we can help more we will certainly try.
Thursday 19th March 2015 by William Judd in Smartwatches, Wearables.
Apple are trying very hard to make the Apple Watch their first true luxury product; a fashion accessory that appeals to the upper end of the economic spectrum. Thankfully, the world at large is bringing Apple back down to earth in comic fashion, by crafting some of the most dreadful straps possible.
Make a mess of Apple's options
Apple has done pretty well to make their collections look good, but it's still possible to end up with the ugly duckling of the Apple Watch world by trying some unorthodox combinations. Mark Gurman provided an excellent start to the proceedings using the website mixyourwatch.com, which lets you play with all possible combinations.
I'm definitely a fan of combining the most expensive watch case, the £9,460 18-carat gold, with the cheapest strap, the £39 fluoroelastomer. Of course, we also have to make it the loudest colour available as well:
Perfect.
Pick up some awful third-party alternatives
Probably the most well-popularised third-party strap is the Reserve Strap, which actually charges your Apple Watch with its own integrated batteries. That's pretty damn useful, but looks pretty clunky and childish:
Of course, you can do more to your Apple Watch than just put a terrible band on it. You can also put it in a box with this line of Apple Watch cases from designed by many. The case provides additional protection, but also make your Watch considerably thicker, heavier and uglier.
Mashable also produced a list of Apple Watch strap concepts, which are by and in large reasonable… but also include some rather deliberately awful ideas, including a plaid watch, a reversible plastic/leather option and the obligatory tie dye.
I'm sure we'll see even more 3rd party Apple Watch straps in the weeks to come.
Choose your own terrible look
Custom phone cases have grown in popularity over the last five years, allowing users to choose their own designs to adorn their phones. This has allowed people to make some surprisingly beautiful and individually meaningful cases, but has also let trolls and design illiterates craft wonderfully terrible stuff. Casetify is letting people do the same for the Apple Watch, which should prove interesting for such a visible accessory. Even their site is in on the joke, asking "your #selfie on your watch band? Err… why not!"
Unlocking a wider world of questionable straps
Of course, you shouldn't feel limited to just Apple Watch straps if you want your watch to push the boundaries of bad taste. A couple of crowd-funded adapters have been launched since the Watch's announcement, which seek to marry Apple's proprietary slide-in locking mechanism with standard 22mm straps. With these in place, you'll be able to choose from a much wider range of awful watch bands. You can pick up an ill-suiting strap from a retailer online, or just take off your sweaty casio strap and use that. Nice.
Have we missed some top-tier ugly Apple Watch straps? And what do you think of our selections? Let us know in the comments below or tweet us @mobilefun!
Thursday 19th March 2015 by William Judd in Android, How to Guides.
"Should I root my phone?" It's a question that many Android users ask about their new phones and tablets, and it's just as relevant for the Samsung Galaxy S6. The practice refers to gaining root (admin) access on your phone, allowing you to make changes that go beyond what is normally possible. You can modify system files and run powerful apps, letting you customise your Android experience and unlock new functionality in your phone.
However – should you do it?
In general, if you don't need to root your phone, don't do it. It's a bit of hassle and a potential security risk. In addition, some apps will refuse to run if they detect you have root access. However, there are some benefits to rooting that might make it worthwhile. Here are just a couple:
Installing root-only apps
Many of the most powerful Android apps are only (fully) available to those with root access.
Adblock is a popular one, allowing you to block ads on Android the same way you would on Chrome or Firefox on a PC.
Greenify is another cool one, allowing you to prevent apps from using your battery up unnecessarily.
Helium is a clever way of backing up your Android apps and their data.
Customise your OS with Xposed
Xposed is a helpful app that serves as a framework, letting you easily find and install custom tweaks. There are a wide range of modules available, dedicated to various tasks. For example, you can find modules which allow you to customise the look of your Galaxy S6, save battery life and control your apps' permissions. There's even a module called Wanam Xposed that includes a massive laundry list of changes and improvements for Samsung phones.
Installing custom ROMs and kernels
Custom ROMs allow you to completely customise the software running on your Galaxy S6, including running a stock version of Android or a souped-up version like Cyanogenmod. If you're not a fan of TouchWiz, then this is a nice option to have. You can also install custom kernels, which change low-level system settings in order to boost performance, battery life or network connectivity.
Removing network bloatware
While the Galaxy S6 comes with much less bloatware than its predecessors, your carrier may include its own apps which take up valuable space. You could disable them, but with root access it's possible to completely remove them.
Questions? Comments?
I hope this article answers your questions! If you have any feedback or we didn't cover something well enough, please let us know in the comments below. You can also write to us on Twitter @mobilefun!