Monday 19th January 2015 by William Judd in iPad, Mobile Accessories.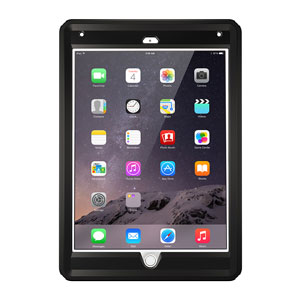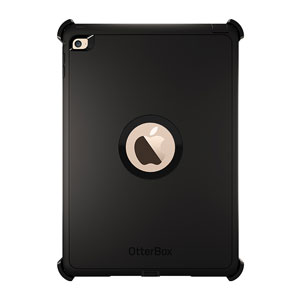 The OtterBox Defender is one of the most well-respected cases on the planet, capable of protecting smartphones and tablets alike with a proven tri-layer design. This week, we're adding the OtterBox Defender for a new device: the iPad Air 2. If you're looking for a tough iPad Air 2 case, then the Defender should be near the top of your list. Here's why.
Three layers of protection
It all starts with the OtterBox Defender's unique design. The case is constructed from three layers: a strong polycarbonate inner shell which provides rigidity, a silicone skin that absorbs impacts and a thermal-formed sheet that protects the screen.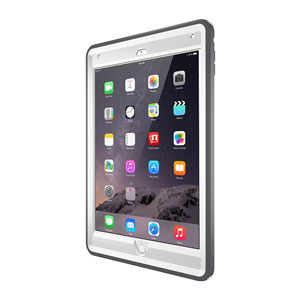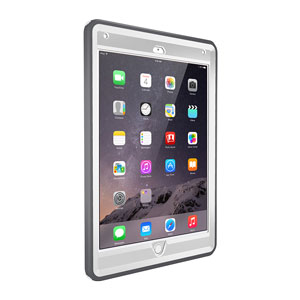 The case also includes silicone port plugs, which ensure that dirt and dust doesn't accumulate inside your Lightning or headphone ports.
Between these three layers, you'll find an impressively tough package that's able to shrug off minor knocks and impacts with ease. Even from big drops, your iPad will have a much better chance of surviving than it would naked or in a standard one-layer case.
Media stand functionality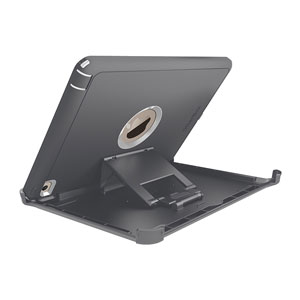 Each Defender case comes with a detachable plastic holder that serves as extra protection and also functions as a multi-angle media stand. That's brilliant for watching videos or writing on your iPad, whether you're placing your iPad on a desk or a tiny airplane tray table.
Conclusion
The OtterBox Defender is available for pre-order now. We are offering two models for the iPad Air 2, in black and glacier. To place your pre-order or see more information, please visit the product page linked below:
Thanks for checking out the article! Please see our website for more great hard iPad Air 2 cases and let us know in the comments below if you have any questions or feedback. You can also reach us on Twitter @mobilefun or on Facebook at Love Your Mobile.
Friday 16th January 2015 by William Judd in Android, Mobile Accessories, Mobile News.
HTC has announced that it will soon unveil its next flagship phone, widely believed to be codenamed Hima. The new phone will supercede both the One M8, the most recent official flagship, and the recently released Desire Eye, which is an upgrade over the One M8 despite being at a mid-range price point.
The HTC unveil will come at the start of the Mobile World Congress in Barcelona on March 1st, where the world's leading smartphone makers traditionally unveil some of their most important phones for the upcoming year. The One M8 was unveiled (and then launched) in March last year, so we could be just six weeks away from having a new flagship phone from HTC in our hands.
The actual announcement doesn't provide many hints as to the phone or its capabilities, with just a spacescape and the tagline 'utopia in progress'.
According to recent rumours, the next HTC flagship will come with top notch specs. That includes a Snapdragon 810 octa-core processor, 3GB RAM, 32GB of internal memory and a 3000 mAh battery. In terms of optics, we're looking at a 20.7 megapixel rear camera and four megapixels up front. The screen size and resolution will remain the same as its predecessor, with 1080p resolution and a five inch diagonal. Finally, the phone will run the latest version of Android, 5.0 Lollipop, with a svelte layer of HTC's Sense 7 UI on top.
It'll be interesting to see what features HTC choose to focus on in their presentation; keeping the screen the same size when other OEMs are going bigger and bigger might be a good choice. The 20.7 megapixel rear camera also seems an obvious point of focus. Regardless, be sure to tune in for the reveal on March 1st. We'll have the big news as it happens, alongside a wide range of cases and accessories for the new phone.
Friday 16th January 2015 by William Judd in Android, iPhone, Mobile Accessories, Wearables.
The Up3 is the latest and greatest fitness tracker from accessory masters Jawbone. We first announced that we'd be carrying the Up3 late last year, but now we're able to confirm one critical piece of information – the price!
We will be carrying the Jawbone Up3 in silver and black for the princely sum of £150. That's a lot of money for a fitness tracker, but it makes sense when you see just how comprehensive a solution it is. Let's take a closer look.
The Up3 impresses both through the breadth of its sensors and the advanced Smart Coach which pieces all the collected information together. The Up3 has new skin, ambient temperature and bioimpedance sensors (for measuring heart rate, respiration rate and skin conductance), which provide a better level of understanding of your overall health and activity. These are joined by more traditional sensors – like gyrometers and accelerometers – to track fitness activity and sleep.
Of course, having advanced sensors is meaningless if you can't do something clever and useful with the data they generate. The Up3 uses a new software called Smart Coach to provide actual, personal advice based on the readings. The Smart Coach can do things like remind you to drink water after a workout because you tend to forget to rehydrate, or tell you to go to bed earlier because you ran this morning. The new Up3 app works on Android and iOS, too.
The Up3 also has a new form factor compared to its predecessors, with a slim band that's dotted with internal sensors. The idea here is that you'll wear the Up3 24/7, except for short breaks when you're recharging. That means making the Up3 very comfortable was a top priority for Jawbone, and also influenced the band's water-resistant design.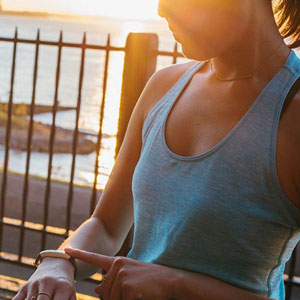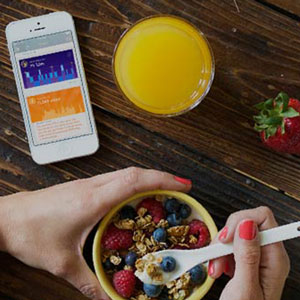 The Up3 looks like it'll deliver on Jawbone's promise of the most advanced fitness tracker ever, and we're super excited to give it a proper go ourselves.
The Jawbone Up3 is scheduled to be released this winter, so we're expecting the Up3 to arrive in our warehouse soon. To place your pre-order or sign up for stock notifications, please visit our product page:
Thanks for checking out the article! Let us know what you think in the comments below, or check us out on Twitter @mobilefun!
Friday 16th January 2015 by William Judd in iPad, Mobile Accessories.
Today we're going to take a look at the latest cases for the latest Apple tablet, the iPad Air 2. Whether you're looking for a productive keyboard case, a stylish slim case or more advanced protection, we've got your iPad Air 2 covered.
5. Kensington KeyFolio Thin X2 Keyboard Case - Black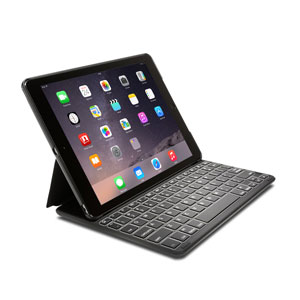 We begin with a stylish iPad Air 2 keyboard case, which unlocks the incredible productivity potential of the iPad Air 2. The Kensington KeyFolio provides tactile, great-feeling laptop-style keys that make typing up emails and writing documents a cinch. Whether you're taking notes in class or just want to get some work on the train, you'll find the KeyFolio a constant companion.
4. Speck StyleFolio Case - Black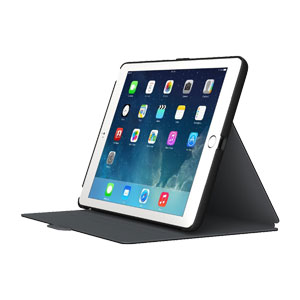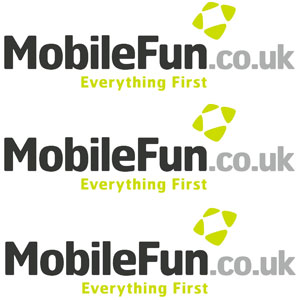 The Speck StyleFolio is our second case, offering smooth styling that cloaks your iPad in sophistication. The StyleFolio is made from high quality vegan leather to provide good protection without taking up lots of space. The case includes full screen protection and a multi-angle viewing stand, making it easy to type or watch videos on the iPad Air 2′s tremendous screen.
3. UAG Scout Rugged Folio Case - Black, Red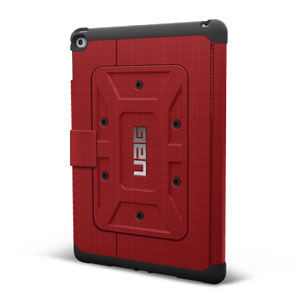 If protecting your iPad Air 2 is your number one priority, then the rugged UAG Scout is a great choice. The case includes both impact and water resistance, keeping your iPad Air 2 in great shape throughout its life. The case is coated with a soft grip material that makes it easier to keep your iPad Air 2 firmly in your hands, while looking good in red or black colour choices. The case further includes over-sized buttons for easy accessibility and an adjustable viewing stand.
2. Encase Big Softy Child-Friendly Silicone Case - Pink, Blue

If you're giving your iPad Air 2 to a child, then you should make sure that they can't do any damage to it. The Encase Big Softy is just the thing then, cladding your iPad Air 2 in a bulky but highly protective silicone case that deadens impacts. The case is also bright and friendly, just the thing for a child.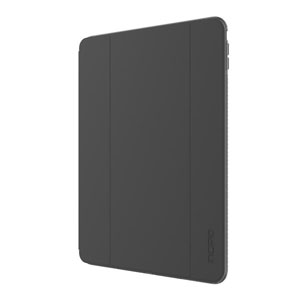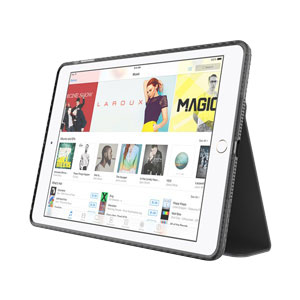 We conclude with the Incipio Octane, a leather-style case available in three colours. The case has a stylish look, with a trim synthetic leather construction and shock absorbing Plextonium (not a real element, just a brand name for specialised polycarbonate). The Octane also includes a soft micro-fibre lining that carefully brushes your screen and prevents scratches, obviating the need for a dedicated iPad Air 2 screen protector. All in all, a strong case that looks great and provides everything you need to keep your Air 2 in good condition.
Conclusion
Thanks for checking out the article! Please see our iPad Air 2 cases section for more great protection for your new Apple tablet!
Thursday 15th January 2015 by William Judd in Android, Mobile Accessories, Wearables.
As well as their line of premium smartwatches and fitness trackers, Samsung have also quietly produced a simple fitness solution that could be a perfect fit for newcomers to the quantified self / fitness tracking movement. It's called simply the Activity Tracker, and it's coming soon to Mobile Fun.
The Activity Tracker covers the basics well, tracking the steps you take, the exercise you perform and the calories that you burn as a result. Because there's no built-in display, battery life is very good, with the device lasting up to five days between charges.
The Tracker also contains some other useful features, like an alert which lets you know if your phone gets more than ten metres away from you. You'll also be alerted to incoming calls and texts on your phone by a LED lighting up. The Activity Tracker can be worn on a clip or on a wrist band, according to your preference.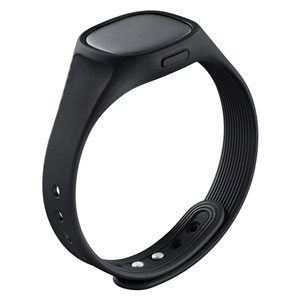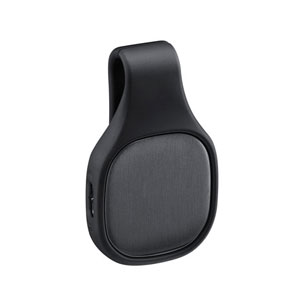 The Activity Tracker works using Bluetooth 4.0, and is compatible with Samsung smartphones and tablets running Android 4.3 Jelly Bean and later. You can use the bespoke Activity Tracker App or S Health 3.0; both programs will show your activity and give you a nice overview of your recent fitness and calories.
The Activity Tracker is coming soon to Mobile Fun. For more information or to place your pre-order, please visit the product page below!
Thanks for checking out the article; as always be sure to let us know what you think in the comments below. You can also talk to us on Twitter @mobilefun or speak to us on Facebook at Love Your Mobile.