Friday 12th September 2014 by William Judd in Android, Mobile Accessories.
It's not all iPhone this week. We've continued to add new accessories to our store from the multitude of Android phones that were announced last week, including for the Sony Xperia Z3. The latest addition is this sweet Sony-made wireless charging cover, called the WCR14. Let's take a closer look.
The wireless charging cover clips onto your Xperia Z3, providing both protection and utility. The front cover protects the front of the phone from scratches and abrasion, allowing you to go without a dedicated Xperia Z3 screen protector. The front cover has the signature Sony logo on the lower portion, allowing you to continue to show off your choice of handset while the cover is installed.
Of course, the main attraction here is the wireless charging provided by the case. This is done through the inclusion of coil in the back cover, which connects to the phone via metal contacts on the side. Once installed, you're able to use any Qi charging pad to wirelessly charge the phone, freeing you from the trouble of plugging and unplugging cables all the time.
For more information on this wireless charging cover, please visit the product pages linked below. These product pages will also contain the latest live pricing and availability information.
Thanks for checking out the article and be sure to let me know what you think of the Z3 and its wireless charging cover. You can leave a comment below, or speak to us on Twitter @mobilefun or on Facebook at Love Your Mobile.
Thursday 11th September 2014 by William Judd in Android, Mobile Accessories.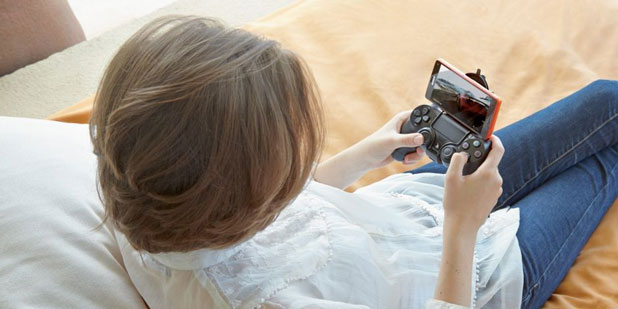 One of the coolest things about the new Sony Xperia Z3 devices is that you can play PS4 games on them. All you need is a PS4 and a controller, but for a truly mobile experience you need one more piece: a Sony PS4 controller clip! This official accessory lets you mount your phone or tablet to your PS4 controller, essentially turning the PS4 into a sweet handheld games console.
If you're struggling to think of how this would be awesome, then let me paint you a picture. You're getting home from work, eager to play Destiny with a friend online. You drop off your bag, walk through the door into the living room and… oh no! There's someone watching TV! You could boot them off and deal with the social consequences, but it's OK. You have the Xperia Z3 and the Game Control Mount!
You quickly slide in the controller and stick it to the back of your phone, then turn on the PS4 and launch the PS4 app. Streaming starts, and within a few seconds you're playing Destiny on the couch, with your friends and/or family pleasantly undisturbed. With a fast wireless network, you're getting high quality 1080p streaming, with the same easy controls as you would playing on the console directly.
Convinced? The Game Control Mount is available soon at Mobile Fun, and is compatible with the Xperia Z3, Xperia Z3 Compact and Xperia Z3 Tablet Compact. To see more info – including live pricing and availability information – please visit the page linked below:
Thanks for checking out the article and be sure to let me know what you think in the comments below!
Thursday 11th September 2014 by William Judd in iPhone, Mobile Accessories.
The iPhone 6 was announced just a couple of days ago, and already we've got hundreds of accessories online and ready to order. In this article, we'll share ten of our favourite cases for the iPhone 6. You can also check out some of our best iPhone 6 cases already in stock on YouTube.
1. Spigen Neo Hybrid Metal Case – Champagne Gold, Metal Red, Metallic Blue, Satin Silver, Space Grey
Our first recommended case is the Spigen Neo Hybrid, one of the rare cases that uses real metal. That makes for unparalleled rigidity and edge protection, while also providing a classy look and feel. The case comes in a wide range of colours too, so you're sure to find one that perfectly suits your style.
2. Cygnett UrbanShield Case – Carbon Fibre, Silver Storm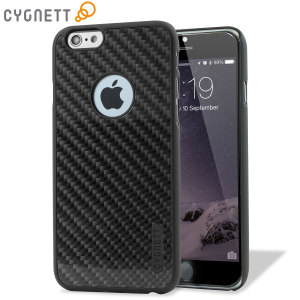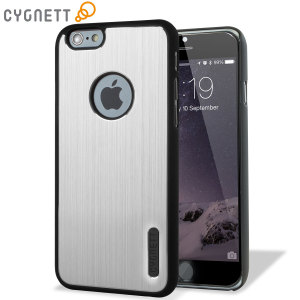 The UrbanShield is one of our most popular iPhone cases, so we expect similar interest in our iPhone 6 version. The case is available with a cool carbon fibre finish, which gives it a very sleek modern look. The case includes cutouts for all buttons and features, including the Apple symbol on the back of the phone.
3. Melko Air PP Case – Transparent, Black, White
These Melko Air cases are among the thinnest available, adding good scratch protection while minimising bulk and weight. The effect is more of the Apple style that you know and love, and less case to get in the way.
4. Encase Wallet Case – Black, White, Brown, Hot Pink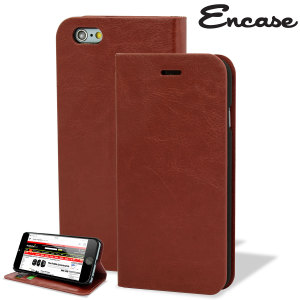 The Encase Wallet Case is a practical case for the iPhone 6, which adds both screen protection and credit card storage to your phone. The case has that classic leather look, but is made from synthetic materials so no animals were harmed in the making of this case.
5. Cygnett WorkMate Case – Black / Blue, Black / Red, Black / Grey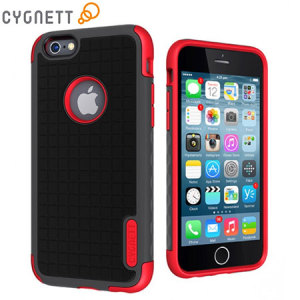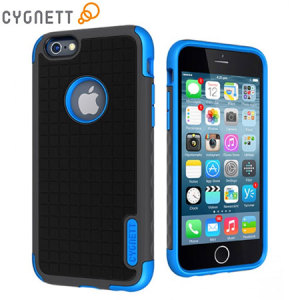 The WorkMate is one of the most cheerful looking iPhone 6 cases that I've yet seen, with a cool red, blue or grey colour scheme that really catches the eye. The case is protective too, with a tri-material design of polycarbonate, TPU and silicone.
6. Spigen Thin Fit Shell Case – Smooth Black, Smooth White, Mint, Crystal Clear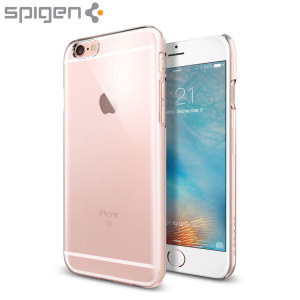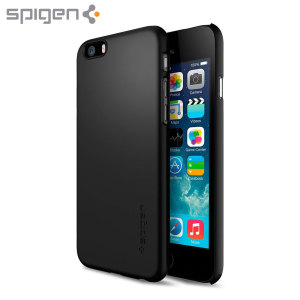 The Thin Fit is a highly agreeable case which balances size, style and protection. The case uses a dual-layer design for protection, while keeping bulk to a minimum. The black, white and mint options add a new look to your iPhone, while the crystal clear option allows you to best show off the iPhone beneath.
7. Power Jacket Battery Case 3000mAh – Black, White
This case includes an integrated 3000mAh battery, which more than doubles your iPhone 6′s battery life. The case is relatively slim for a battery case, ensuring that you don't pay too high a penalty for that big boost to battery life. If you're looking for an easy way to survive away from a plug socket for longer, then the Power Jacket is one of the best options.
8. OtterBox Defender Series Case – Black
OtterBox are the most popular case maker in the United States, so it's no surprise to hear that there's a lot of interest in their iPhone 6 cases. The Defender Series is their top-of-the-line model, offering comphensive protection against both scratches and impacts. An included screen protector and silicone port covers complete the package, making for one tough case to crack.
9. FlexiShield iPhone 6 Case – Smoke Black, Pink, Light Blue, Purple, Frost White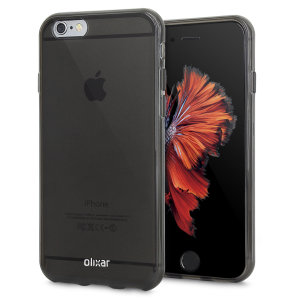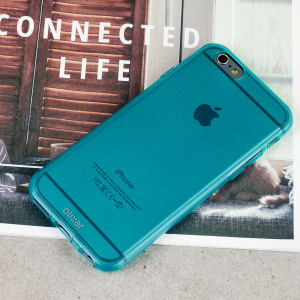 If you're looking for a budget option, then you can't go too far wrong with a FlexiShield case. These slim gel cases add both grip and protection to your phone. With several colour options available and a low price, the FlexiShield is one of the best value-for-money cases on the market.
10. Encase ArmourDillo Hybrid Protective Case – Blue, Black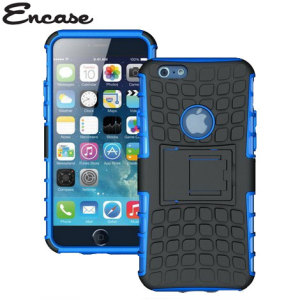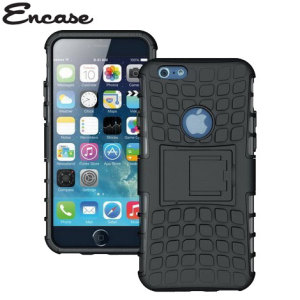 Our final case is a strong one: the Encase ArmourDillo. Like the namesake animal, the ArmourDillo has a rigid armoured shell that protects against impacts and other damage. The case is a little bulkier than some its peers, but this is balanced with an integrated kickstand. Overall, another good value option that will stand up to heavy use.
Bonus: View our iPhone 6 cases video
Conclusion
Thanks for checking out our iPhone 6 cover selections – we hope that they're useful to you. Stay tuned for more accessory recommendations for the iPhone 6 and iPhone 6 Plus!
Any questions or comments? Let us know below or reach us on Twitter @mobilefun.
Wednesday 10th September 2014 by William Judd in Mobile Accessories, Windows Phone.
Microsoft unveiled quite a cool accessory last week: a screen-sharing device for Lumia phones called the HD-10. The device works by wirelessly transmitting your Lumia handset's screen to a receiver plugged into your TV's HDMI port. You can quickly establish the connection by tapping your NFC-enabled Windows phone onto the NFC disc provided. It's a pretty sensible solution, and finally gives Lumia owners an ability that has existed for Android and Apple for some time.
Once a connection is established, everything on your screen will be shown on your TV in glorious 1080p with up to 5.1 surround sound. That means you can play games, watch videos or play music on the biggest screen in the room. The HD-10 works with projectors and monitors too, making it an ideal choice for giving presentations. The device weighs just 115 grams, so it's no problem to stick it in your bag or pocket for use on the road.
Microsoft are also allowing the HD-10 to work with Android and other devices through using the Miracast standard - something we covered in our 'how to connect your Android device to a TV' guide. It's a nice move from Microsoft, and means that friends and roommates with Android devices will still be able to benefit from this cool functionality.
The HD-10 looks like a pretty useful gadget to have around. Microsoft's screen-sharing device is currently on pre-order, and is expected to retail for around £60 later this month. For more photos and information, including live price and availability data, please visit the product page listed below:
Wednesday 10th September 2014 by William Judd in iPhone, Mobile Accessories.
The iPhone 6 will be released later this month, and just a day after the phone's unveiling we've already seen some great iPhone 6 cases and accessories announced. One of the best is this clever two-part iPhone 6 battery case called the Lepow PIE.
Lepow have engineered a simple solution to the battery life problem: a slim iPhone 6 case with an magnetically attachable battery pack. This allows you to have a well protected iPhone 6 in a small case most of the time, and an easily mountable emergency charger when you need it.
Compared to a traditional battery pack, you'll be spend less time with a bulky iPhone case. Compared with an emergency charger, you'll be able to use your phone more easily without wires hanging everywhere. It's a sensible best-of-both-worlds solution.
The Lepow PIE contains a 3000mAh battery, which should more than double your iPhone 6′s battery life. That means you should be able to expect 100+ hours of audio playback, 22+ hours of video or web-browsing and 20 days of standby time – pretty impressive!
The case comes with all the battery features you'd expect too. There's an LED indicator to show the current charge in the battery pack, plus overload and overcharge protection that will automatically shut off charging whenever it's not needed. That'll ensure a longer lifetime for both iPhone and battery.
The Lepow is available in two colours: black and green. For more information or to place your pre-order, please visit the product pages listed below:
Thanks for checking out the article, and be sure to let us know what you think of this unique battery case in the comments below!