Wednesday 22nd April 2015 by William Judd in Android, How to Guides.
Yes. The One M9 includes a micro SD card slot, allowing you to cheaply and easily increase your available storage with a micro SD card of up to 128GB. This is great for storing a large amount of songs, pictures or videos on your phone. You can see our micro SD cards here; you can pick up a solid 32GB of space for just £15.
For more tips on increasing your One M9′s available storage space, see our Android storage space guide.
Questions? Comments?
I hope this answered your question! Please let us know in the comments below if you have further questions – we'd love to hear from you.
Wednesday 22nd April 2015 by William Judd in Android, Mobile Accessories.
A screen protector can be one of the most cost-effective ways to protect your smartphone, preventing damaging scratches from afflicting the screen. These scratches and chips not only look bad, but they weaken the glass and kill the resale value of your phone. In order to protect against these dangers, we'll be recommending screen protectors for the Galaxy S6 and the Galaxy S6 Edge.
Recommended Galaxy S6 screen protectors
We'll begin with screen protectors for the Samsung Galaxy S6.
Official Samsung Screen Protector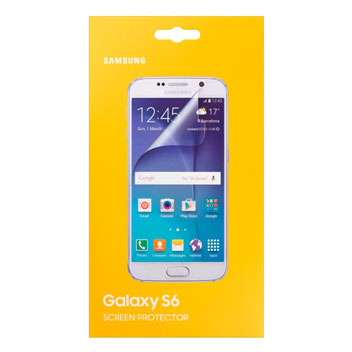 This official screen protector is one of the best-fitting that we've found, as you'd expect from a genuine Samsung creation. The well-reviewed screen protector is well supported with clever application tools and comprehensive instructions, making this a great choice if you're a little worried about putting it on.
Nillkin 9H PE+ Blue Light Resistant Glass Screen Protector
The Nillkin glass screen protector is one of the most impressive on the market, offering a strong tempered glass construction and a host of extra features. The most unique of these is blue light protection; by filtering the light produced by your screen you'll prevent eye-damaging blue light from being emitted. This keeps your eyes healthy and less tired. Beyond this, you'll benefit from a crazy-thin 0.33mm design, which nonetheless includes an anti-shatter film and an oleophobic coating to resist fingerprints.
Tech21 Impact Shield with Self Heal Screen Protector
Our final screen protector is the Tech21 Impact Shield with Self Heal. As the name suggests, this screen protector uses a multi-layer design that provides limited self-healing properties. There are three layers here: a hard top layer to spread the impact force, a layer featuring the same polymer used in bullet-proof glass to absorb impacts, with a final soft layer to dampen the force and further absorb the impact. Reflowing polymer allows the screen protector to heal itself, keeping it in good shape for much longer than other plastic screen protectors.
Recommended Galaxy S6 Edge screen protectors
Now we'll move onto our recommended Galaxy S6 Edge screen protectors.
Olixar Curved Glass Screen Protector

Our favourite Galaxy S6 Edge screen protector at the moment is this one from Olixar, which actually includes curved glass at its edges in order to protect the complete surface of the screen. Where other screen protectors only protect the flat section and let dirt in under the sides, this one goes from curved edge to curved edge, providing 100% coverage. Nooice!
Conclusion
Thanks for checking out our recommendations! Feel free to leave your comments and questions in the box below, or write to us on Twitter @mobilefun!
Tuesday 21st April 2015 by William Judd in Android, How to Guides.
The Samsung Galaxy S6 comes with a brilliant camera for a smartphone, a 16-megapixel unit that's capable of capturing exacting detail in good light. If you're looking for a little extra though, there are a few things you can do to take better and more unique photos than you'd be capable of out of the box. Let's take a look at what's available.
Turn on those grid lines
The rule of thirds is one of the most important principles for new photographers to master. Thankfully, the Galaxy S6 makes it easy to shoot with it in mind – just turn on the grid lines via the camera settings and you'll find composing your shots much easier. If you've got the hang of the rule of thirds, remember that the rule of fifths exists too – but sadly you'll have to do this one by eye, either before the shot or during your editing afterwards.
Use a clip-on lens

The default lens system used in the Galaxy S6 is effective, but you can get some really interesting photos if you accompany it with an external lens. The 3-in-1 Universal Clip Camera Lens is one such lens option, adding three choices: fisheye, wide angle and macro. Each provides a vastly different style than the default lens, unlocking the door to some unique shots whether you're taking photos or video. When you're done taking photos, it's easy to take off the lens and place it back in your pocket; no mess, no fuss.
Low light? Long exposure? Use a tripod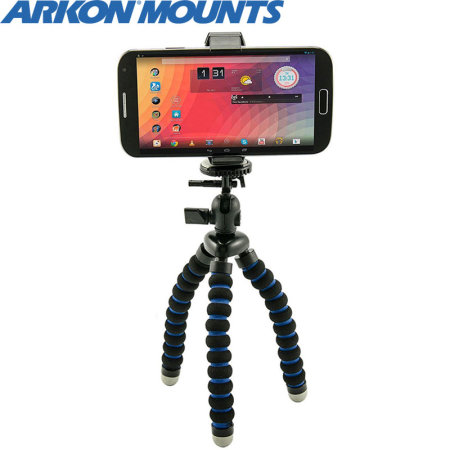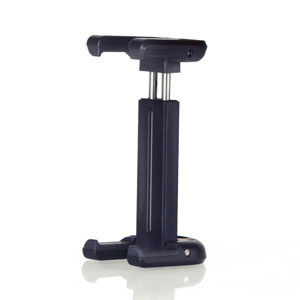 Using a tripod can be a fantastic way to ensure crystal-clear photos even in lower light levels and at longer exposure times. You could pick up an all-in-one unit like the Arkon Flexi Tripod or a simple adapter in concert with a proper DSLR tripod. Using a tripod and setting a delay also makes it possible to take group selfies without a selfie stick (but don't worry, we'll cover that later).
Upgrade your editing tools
There are a lot of great photo editing apps on Android, letting you take a great picture and make it exceptional. Whether you just try out a few easy filters or really go to town on adjusting the exposure, colour balance and other settings, there should be an app for you. For more on this topic and five app recommendations, check out our Top 5 Photo Editing apps for Android post.
Get a collage going
Sometimes one photo just isn't enough – particularly on social media services like Instagram. Thankfully, there are many apps available to make a collage instead, bringing in multiple photos to tell all sides of the story. We wrote a guide recently to using one of these apps, so check it out and try it for yourself!
Embrace the selfie stick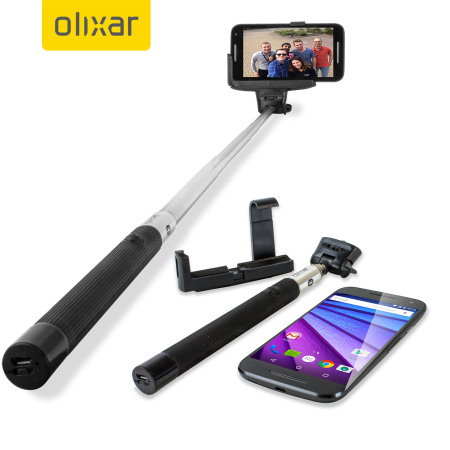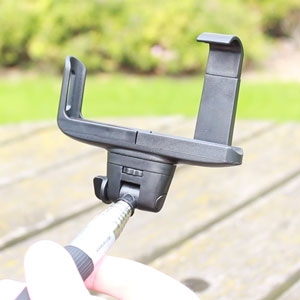 It's official: selfie sticks are here to stay. The average selfie won't win any fine art awards, but with a selfie pole you can at least fit more of your friends (or background) into the shot and control precisely when you trigger the shutter. With the vastly improved front-facing camera in the Galaxy S6, you may as well make the most of it.
Questions? Comments?
I hope this brief guide will help you get the most out of your photos on Android! Please let us know in the comments below if you have any questions or feedback. You can also reach us on Twitter @mobilefun!
Tuesday 21st April 2015 by William Judd in Android, Mobile Accessories.
Early screen protectors for the Galaxy S6 Edge did well to protect the flat portion of the screen, but didn't fit well over the curved edges to really complete the package. Now we're happy to announce the very first curved glass screen protector for the Galaxy S6 Edge, specially engineered to provide protection for the full width of the display.
This Olixar Galaxy S6 Edge screen protector is made from high-tension tempered glass, providing enhanced shock and impact protection that simply isn't possible with a traditional plastic screen protector. The glass measures just a third of a millimetre in thickness, making it nearly unnoticeable once installed. Combined with its impressive surface hardness, you'll be equipped with the ultimate in Galaxy S6 Edge screen protection.
By using a full-width design that utilises curved edges to match the screen underneath, we can eliminate the 'halo effect' and ensure no dirt can get under the screen protector. That makes this screen protector heaps better than its less-than-full-width predecessors, guaranteeing full visibility and of course great protection from scratches too.
The Olixar screen protector is easy to apply too, thanks to the helpful instructions and included application tools. Use the microfibre cloth to clean the screen, line up the screen protector with your phone, and apply. In seconds, you'll have your screen protector installed and ready for years of use. Once installed, the screen protector is nearly invisible and doesn't conflict with cases or other accessories, so you're free to forget about it entirely.
The Olixar Tempered Glass Curved Screen Protector for the Galaxy S6 Edge is available for pre-order now. Please visit the product page to place your pre-order or be notified when the product is in stock.
Thanks for checking out the article, and thanks to our customers who first suggested this product. We look forward to providing the absolute best in mobile phone accessories over the months and years to come!
Any comments or questions? Leave them below or speak to us on Twitter @mobilefun. Thanks again and have a good week!
Monday 20th April 2015 by William Judd in Android, Mobile Accessories.
Are you looking for a top-notch car pack for your new Android flagship phone? We've got the Olixar DriveTime In-Car Pack in stock now for the Samsung Galaxy S6, S6 Edge and the HTC One M9. Let's take a look at what's on offer in this innovative car pack!
A slim and stylish car holder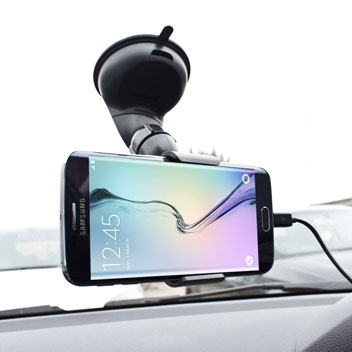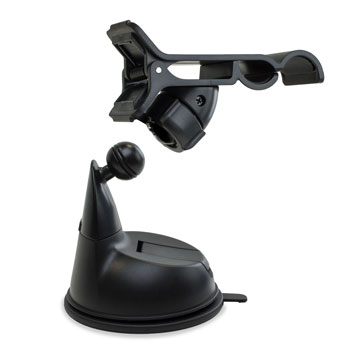 The heart of this pack is the dock & go car holder, which provides a steady and secure platform for your smartphone. It works in landscape mode or portrait mode and is fully adjustable with a ball mount, so you can choose the position and orientation that's most comfortable for you. The holder is durably built too, so it should last for the life of your phone.
A powerful car charger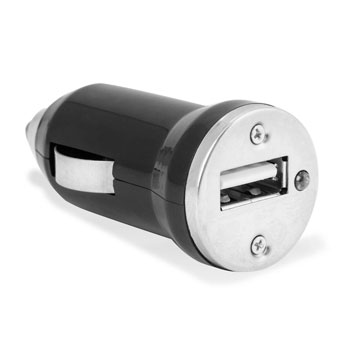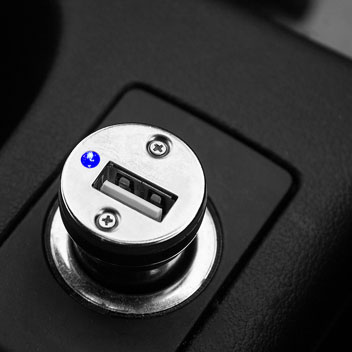 Many car chargers on the market and in stores don't tell you how much power they provide – and usually that's because they provide the bare minimum, only 500mA or 0.5A. The DriveTime car charger is different; we provide a full 2000mA (2A) of power, allowing you to charge your One M9, Galaxy S6 or Galaxy S6 Edge at its fastest speed. That means less time spent charging, more time at 100%. The charger is also quite compact, able to fit even into cramped cigarette lighters and staying out of the way.
That extra cable that makes it easy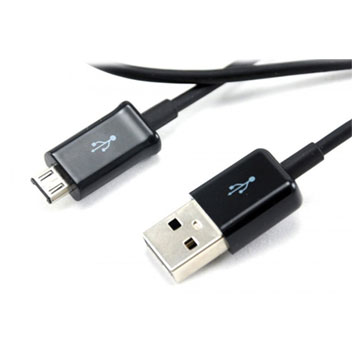 You might expect to just get the in-car charger and the car holder, and then you'd need to use your only micro USB cable to actually get your phone plugged in. But we figure that's a bit of a bother, so we're throwing in a full-length 1M micro USB cable, so you can keep it in your car and not have to worry about swapping it back and forth all the time.
Conclusion
Thanks for checking out our article on the Olixar DriveTime for the One M9, Galaxy S6 and S6 Edge. We also have DriveTime car packs available for a number of other phones, so have a look at our site for more. Finally, there are a wide range of car holders available for these three phones, so feel free to see if there's an alternative you prefer!