Friday, November 28th, 2014
It's Black Friday, and at Mobile Fun that means huge discounts on the best mobile accessories on the market. We're offering 10% to 75% off our normal prices, so check out our deals at our official Black Friday deals page.
You can also read on for more info on three of our Black Friday sale items – including killer prices for an Android Wear smartwatch, a 6-in-1 stylus pen and a portable power bank.
The LG G Watch R is one of the best smartwatches on the market. It works with modern Android smartphones, pushing notifications of texts, calendar events, calls and more to your wrist. You can also use your voice to set reminders, navigate to nearby locations, control your music and much more. The G Watch R has a unique circular display that looks fantastic, with a choice of dozens of watch faces in both analogue and digital varieties. The G Watch R is water and dust-resistant too, ensuring it'll stand up to all of the hazards of day-to-day use.
The LG G Watch R is a must-have accessory for Android enthusiasts. It will be available for 10% off, putting it a penny under £200. That's the best price on the web for the G Watch R, so order one now at the official G Watch R page.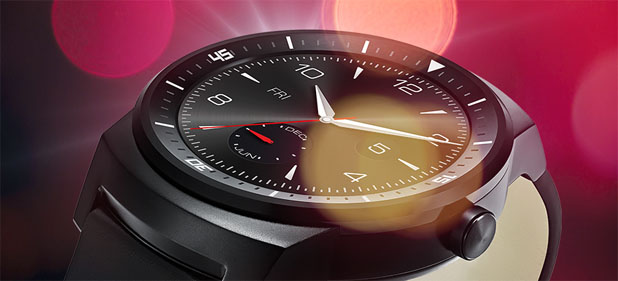 Our next selection is the HexStyli, a 6-in-1 stylus pen that's our #1 best-selling item on the entire site. At first, the HexStyli is a nice looking aluminium pen, with a stylus tip on the other end. Look closer though, and you can see those four other functions. On the body you can see a small ruler and a spirit level, ready to use at any time. Pull the stylus nub off, and you'll find a screwdriver. Actually, you'll find two screwdrivers, as you have both Phillips and slotted options on a reversible tip.
This clever 6-in-1 tool is being discounted to half-price during our Black Friday Sale! That means you can pick this marvel for £7.49. To order or see more information, visit the official HexStyli page!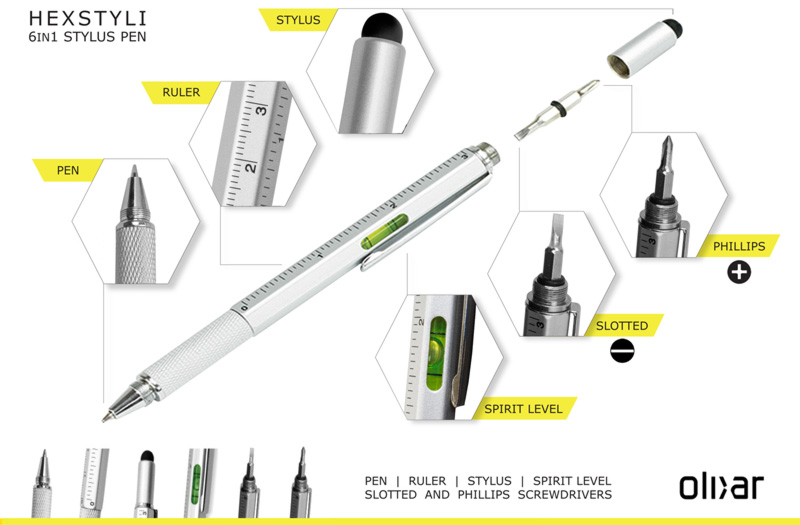 Our final selection is the Olixar enCharge, a portable power bank that allows you to recharge your phone or tablet no matter where you are. With 2,000 mAh of battery power on board, you'll be able to recharge most phones fully, giving you many hours of extra battery life. Whether you're travelling abroad or just out late, you'll be glad to keep your phone working so you can text your friends, make that essential call or use Google Maps to find out where you are.
The Olixar enCharge Portable Power Bank is available for 40% off, costing just £9.99. To pick up this essential accessory, please visit the official Olixar enCharge page!
For more amazing deals on the best smartphone and tablet accessories, visit our Black Friday deals page now!