Thursday, April 9th, 2015
The Apple Watch goes on pre-order tomorrow from 8:01 AM UK time. Ordering online seems like the best bet, although you'll also be able to book an appointment to try the Watch in an Apple Store.
Remember to update your billing and delivery information now; you might even want to turn on Express Checkout to save time on the day. You can also use the heart icon in the upper right of each Apple Watch's page to save it as a favourite, so that you can order them instantly.
Regardless, you can expect your Watch to be delivered from April 24th, two weeks later. Leaked information from Apple Germany suggests that some of the more expensive stainless steel Apple Watch options - including the Modern Buckle, Leather Loop and Link Bracelet – will ship at least four weeks after the pre-order date. The £8,000 Apple Watch Edition, meanwhile, will be available from May.
Early reviews from The Verge and Bloomberg suggest that the cheapest model, the aluminium Apple Watch Sport, is the most highly recommended. The Sport has precisely the same internals as the more expensive models, and with the prospect of a much-improved second-generation model next year it seems silly to get anything else.
If you're planning to pre-order the Apple Watch, you should have a look at some of our Apple Watch accessories, all of which are scheduled to arrive before that April 24th ship date. Here are our top 3 picks: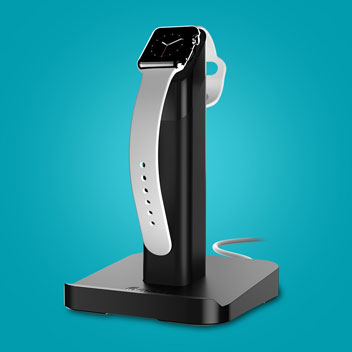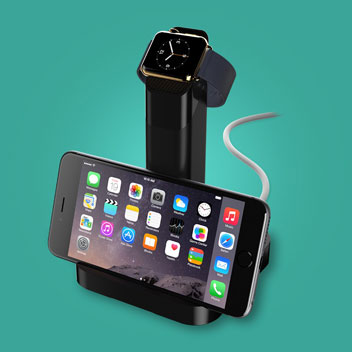 The WatchStand is our first recommended accessory, providing a tidy and convenient way to charge your Apple Watch overnight or through the day. The dock will charge your Watch at full power, and can accommodate the Watch in vertical or horizontal positions. That makes it easy to see incoming notifications even when your Watch isn't on your wrist, and shores up the limited battery life that has been reported in early reviews. The WatchStand even caters for your iPhone too, with a landscape-mode stand. It's a well-designed package that lets you get the most out of your shiny new Apple Watch.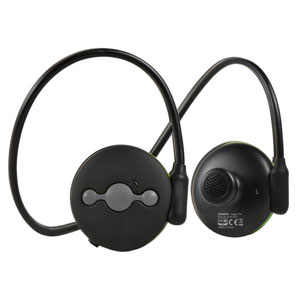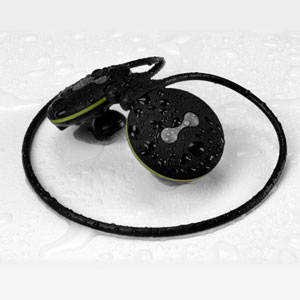 Did you know that the Apple Watch can play music even when it's not paired to your iPhone? That means you can leave your heavy iPhone at home when you're out jogging or exercising, and still benefit from your favourite tunes. Make the most of that special ability with the Avantree Jogger Pro, a well-tuned set of Bluetooth headphones specifically designed for use while exercising. They're light, comfortable and work fine in the rain. They even include Multipoint technology, letting you stay connected to your iPhone too.
If you'd like to make use of the same functionality with a more traditional over-ear design, then the Olixar X2 Pro Stereo Headphones are a great alternative.


Our final accessory is this portable charger, which will allow you to recharge your Apple Watch on the go. Just plug in your Watch with its charging cable, place everything in your bag and leave it for a few minutes. The Apple Watch's small internal capacity will ensure it's recharged quickly; then you can unplug and wear the Watch as normal. With Apple admitting the Watch has less than a day of battery life, this could be a must-have accessory to keep your Watch ticking.
If you'd like to recharge your iPhone from the same power bank, just use your existing Lightning cable or pick up a super-short one here.
Conclusion
I hope you've found these recommendations helpful! Please write any questions or comments below, or speak to us on Twitter @mobilefun or on Facebook at Love Your Mobile.