Monday, October 20th, 2014
Today we're going to have a look at some of the best accessories available for Samsung's latest release, the Galaxy Note 4. Our list will contain protective items – cases, screen protectors – and more utilitarian bits and pieces too. Let's get started, eh?
5. Official Samsung Galaxy Note 4 Extra Battery Kit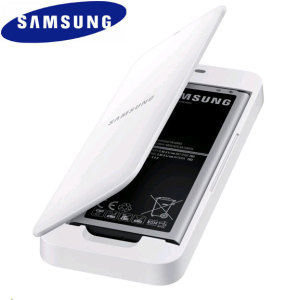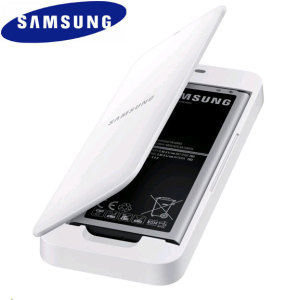 The Galaxy Note 4 has quite reasonable battery life already, but having easy access to an extra day's supply is always handy. This battery kit provides both a spare battery and a separate charger, allowing you to put both batteries on charge overnight so you'll wake up with twice the power available. The charger is barely bigger than the battery itself, so it's no problem to take it with you when you're travelling either.
4. Official Samsung MHL 2.0 HDMI Adapter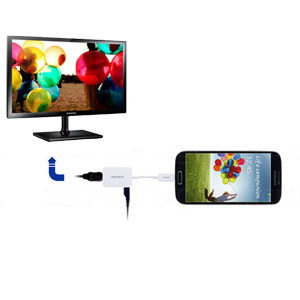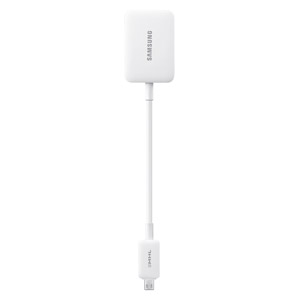 If you want to watch a video on your phone, why not watch it on the biggest screen available? This handy adapter connects your phone to a TV, monitor or projector, mirroring your display on the larger screen. That's brilliant for watching YouTube clips or entire TV episodes, playing games and just browsing the web. The adapter provides both power and a video link, so you're able to charge your phone at the same time.
3. 64GB Samsung MicroSD Card Class 10 UHS-1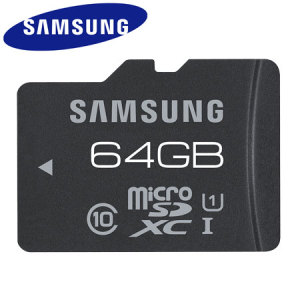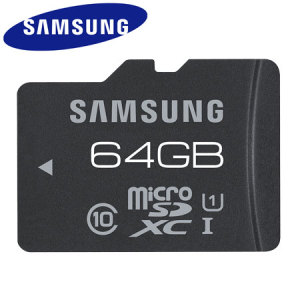 This microSD card provides 64 extra gigabytes of storage space for your phone – more room for songs, videos, photos, apps and anything else you might want to keep on your phone. This storage is fast too, with rapid transfer speeds thanks to the card's Class 10 UHS-1 rating.
2. MFX Tempered Glass Screen Protector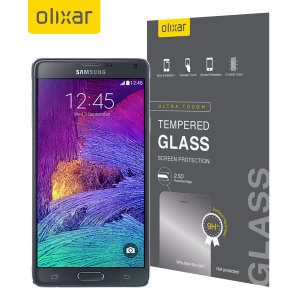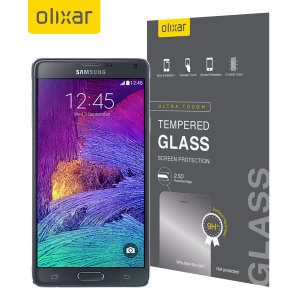 This screen protector for the Note 4 is made of tempered glass, which provides much better protection than a traditional plastic screen protector. The ultra-thin glass is coated with an anti-shatter film to keep it in good condition for longer. This screen protector is also easier to apply than a plastic version, with no possibility for air bubbles thanks to the rigid material.
1. Spigen Neo Hybrid Case – Satin Silver, Champagne Gold, Electric Blue, Electric Red, Metal Slate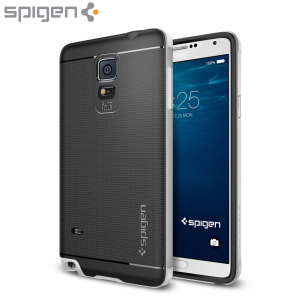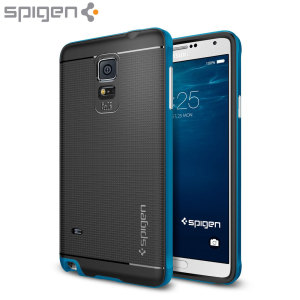 This attractive case uses a combination of TPU and polycarbonate to provide a good combination of protection and durability. The TPU back cover will protect the phone's internals from damage and the back from scratches, adding rigidity to the case. The polycarbonate frame absorbs the force of shocks and falls, preventing the phone from breaking its screen or getting scratched up. The case is quite slim too, and comes in a couple of colour options that look brilliant with the Note 4. That's why this case is our number 1 accessory pick.
Conclusion
So there we have it – five accessory recommendations for the Note 4. If you have any questions or comments about Note 4 accessories, I'd welcome them in the comments below. You can also reach us on Twitter @mobilefun or on Facebook at Love Your Mobile. Thanks for checking out the article and have a good weekend!