Tuesday, March 11th, 2014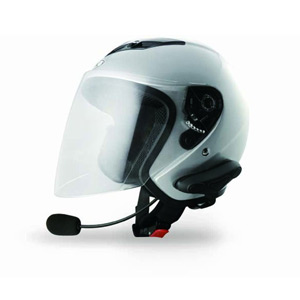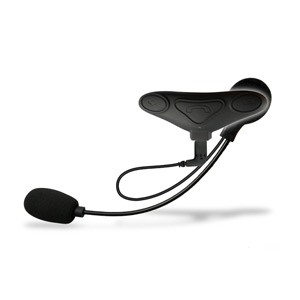 To ride a motorcycle is to join a fraternity, a club, a movement. Like many groups, bikers have a costume and a creed – and theirs is uniqely practical. Getting the right kit makes riding a lot more pleasant, so we're happy to announce what should be an essential upgrade: an affordable Avantree HM100 Bluetooth Headset Kit, designed just for bikers.
As you may know from experience, you can't use any old Bluetooth headset on a bike. The wind noise gets unbearably loud, the buttons are impossible to press with gloves on and the headset will stop working if it gets rained on. The Avantree HM100 is designed to circumvent all of these problems to provide a specialised solution.
So sound quality is paramount while riding – you need to be able to hear your fellow riders, and anyone else that happens to call you up while you're on the move. And of course, they need to be able to hear you as well; a difficult challenge given the amount of noise from wind, weather and the bike itself. The Avantree provides expert noise-cancellation and a powerful speaker, to ensure that both parties can easily hear and be heard.
Comfort and convenience are also big factors. The oversized buttons are easy to press even with gloves on, with a simple three button layout that allows for media controls, call answering and volume adjustment. Installation is easy too, and the headset will work on a large variety of helmets including opened and closed variants. Pairing is straightforward as well, and with Multipoint technology you'll be able to connect to multiple devices simultaneously.
Durability is the last box to tick, and the Avantree HM100 does it in style. The headset is fully waterproof, allowing it to withstand rain and moisture with ease. The design is also quite durable, allowing for extended use without issues.
The HM100 from Avantree is available now from Mobile Fun, for a very affordable price. Take a look and place your order at the official Avantree HM100 product page.