Thursday, March 5th, 2015
The Microsoft Lumia 640 was announced earlier this week at the Mobile World Congress, and now we're happy to announce a price for the phone. The UK price for the Lumia 640 will be just £150, making this phone a strong budget option thanks to its inclusion of Microsoft Office 365.
Click the link below to see the product page, or read on for more information.
The Lumia 640 is the successor to the Lumia 630, with a 5-inch 720p AMOLED display covered in Gorilla Glass 3. Internally, we're looking at a quad-core Snapdragon 400 processor, backed with 1GB of RAM and 8GB of storage. That's competitive for a budget smartphone, and should mean that the Lumia 640 should remain snappy and responsive.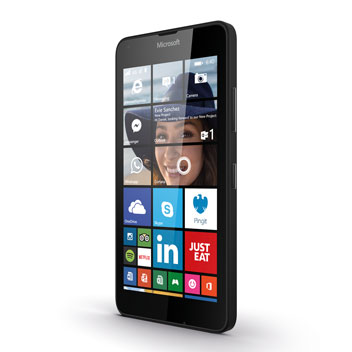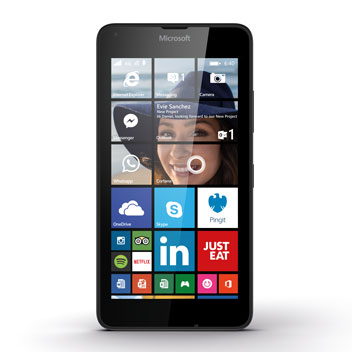 When it comes to cameras, we have an 8-megapixel camera with LED flash, matching the megapixel count (if not the overall quality) of Apple's flagship phones. That's an impressive inclusion given that only flagship phones would have had this camera only a few years ago. There's also a 1-megapixel wide-angle front-facing camera for selfies and Skype video calls. The phone will also come with Microsoft's latest Lumia camera software, so you'll get a similar shooting experience to the best recent Lumia handsets in Microsoft's range.
The Lumia 640 is expected to be released in April, and is available for pre-order now. Colour options include black, white, cyan and orange, although the black model is the only one we've added to our store at the present time.
This looks like a strong budget Windows Phone handset – are you interested? Let us know in the comments below, and check the link below to place your pre-order or see more information on the phone and its accessories.