Tuesday, October 21st, 2014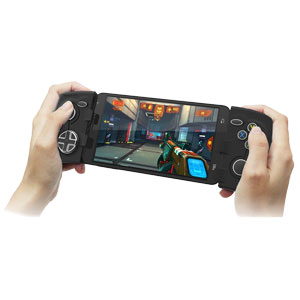 Today we'd like to introduce the latest Kickstarter success story: the Phonejoy gamepad for smartphones and tablets. The Phonejoy provides easy, tactile controls for your favourite games and is uniquely adapted to fit smartphones of all sizes. Patented EasySlider technology allowing the controller to fit your phone and then shrink down for storage or use with tablets and computers.
The Phonejoy is a far cry from touchscreen glass and even earlier smartphone controllers when it comes to speed, accuracy and ease of use. You get a console-quality feel here, with accurate dual analogue thumbsticks, a clicky d-pad and action buttons, and snappy quad triggers. These combine to make for an easier play experience than ever, giving you a competitive advantage against the suckers using inferior controllers.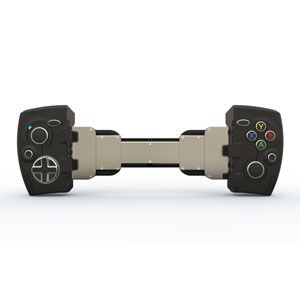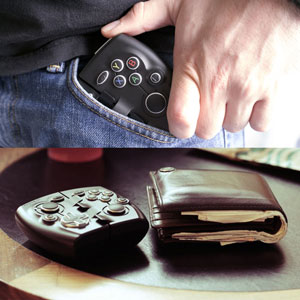 To adapt that classic phrase, the best controller is the one you have with you. The Phonejoy aims to be just that, as it shrinks down to be smaller than your wallet – perfectly pocket-sized.
So – you've got your Phonejoy, now what do you play? There are already hundreds of quality games on Android and iOS that support the controller out of the box. You can also use the Phonejoy on Windows and Mac OS X, granting you access to thousands of additional games with gamepad support. Phonejoy maintain a list of compatible games on their site, making it easy to find new games to play with your new controller. These range from classics like Sonic and Grand Theft Auto to new mobile games like Real Racing and FIFA.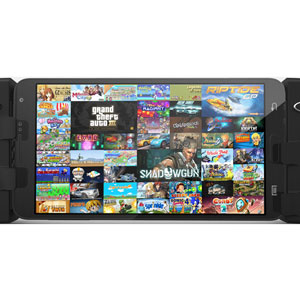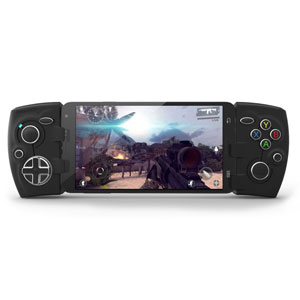 Interested in picking up a Phonejoy for yourself? Have a look at our product page linked below, and you can place a pre-order or register your interest. The Phonejoy is expected to be in stock in just a couple days' time, so you won't have long to wait!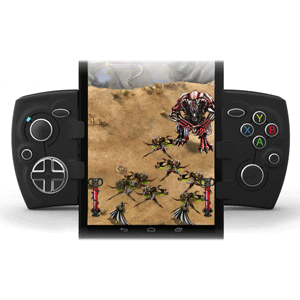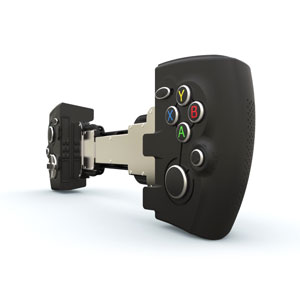 Thanks for checking out the Phonejoy. If you'd like to look at some less expensive smartphone controllers, you might want to see the Official Samsung Wireless Smartphone Gamepad for Android or the MOGA Ace Power Gamepad for Lightning iPhones.
Be sure to let us know what you think of the controller in the comments below, or see us on Twitter @mobilefun or on Facebook at Love Your Mobile.