Thursday, March 12th, 2015
The Apple Watch was announced on Monday, and already we've started to get in a nice range of accessories for the wearable. We have five charging stands prepared, including four distinct designs each from a different manufacturer. These Apple Watch docks serve to both charge your Apple Watch each night, and provide a suitably stylish display area for your watch. I hope you'll enjoy what we've selected so far, and we welcome your feedback in the comments below!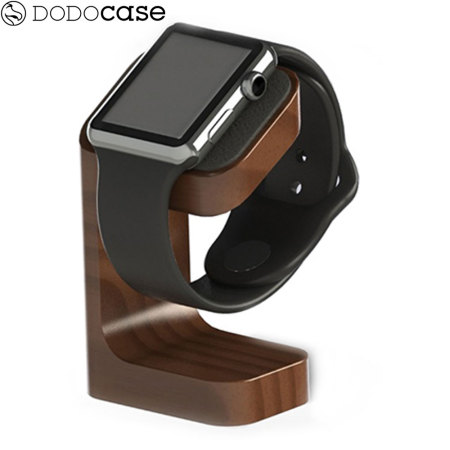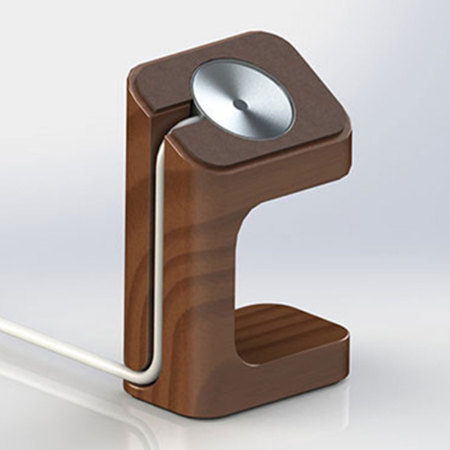 The DODOcase is our first selection, and it's a beauty. The stand is made from genuine Californian walnut and tanned leather, providing a classy traditional look. The stand is elegantly formed to hold the Watch in an elevated position, allowing you to show off your choice of case and band without revealing a clumsy charging mechanism. The base is made from solid steel for stability, so you'll be assured a perfect platform for your desk, side table or nightstand. This relic, handcrafted in San Franciso, is available on pre-order now for just shy of £60.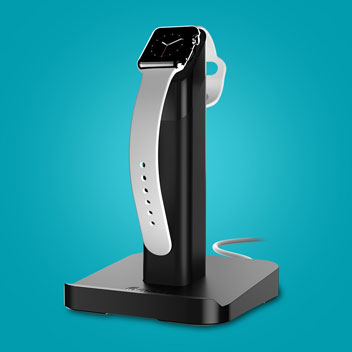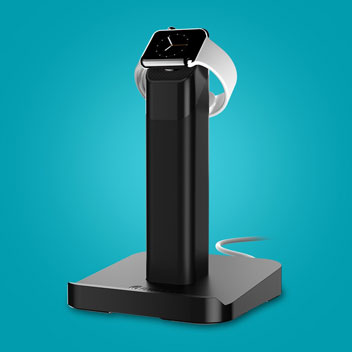 Our second stand has a more modern look, and a friendly price point too. The Griffin WatchStand is designed to charge and display your Apple Watch at an even more elevated position than the DODOcase example, making it ideal for positioning on a low table like a nightstand or coffee table. This stand also allows you to position your watch vertically or horizontally, allowing you to emphasise readability or a cleaner appearance according to your preference. Finally, the Griffin WatchStand also includes a handy stand area for your phone, allowing you to keep an eye on incoming notifications or watch videos in landscape mode.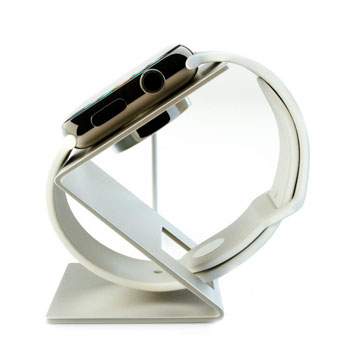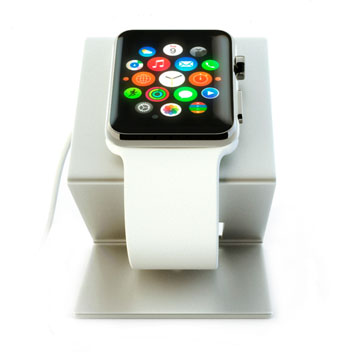 Apple are famous for their use of aluminium, and HEDock are using that same material here to provide a great-looking platform for the Apple Watch. The modern industrial design is simple but effective, and will complement any colour or strap combination well. If you're looking for a futuristic dock, this is a great choice.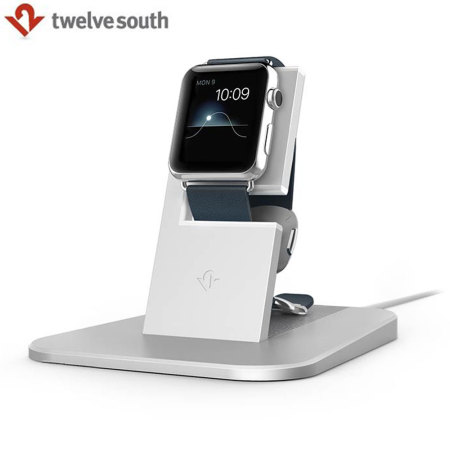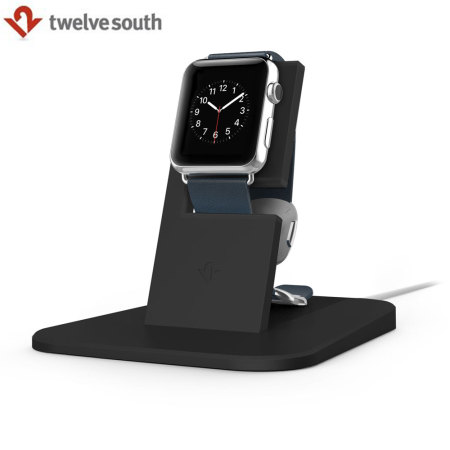 The Twelve South HiRise is our last Apple Watch accessory of the article, but it's a good one. The HiRise uses a cool partially split design to display the Apple Watch, while keeping the bulk of the strap and the charging cable safely out of sight. The charging stand is available in two colours – silver or black.
Conclusion
Thanks for checking out the article. For more information, please leave a comment below or talk to us on Twitter @mobilefun!