Friday, November 21st, 2014
In this article we're going to take a look at five awesome upcoming iPhone 6 cases that are coming soon to Mobile Fun. Let's get right into the recommendations!
Our first case is this beautiful one from Create and Case. The Book Case is adorned with your choice of two beautiful watercolour-like designs, printed using a specialised technique onto high quality leather-style material. These cases are practical too, with the flip cover providing screen protection, giving you a place to keep your cash and cards, and even turning over to form a flip cover. Whether you choose the Sunny Leo or the Warrior Owl, you'll be delighted with this eye-catching and gorgeously rendered case.
Next up is one of the most protective cases for the iPhone 6 on the market: the Seidio OBEX. This case is so well crafted that it's actually waterproof, allowing you to use your phone underwater or in the rain without worrying about potential damage. The case is striking too, with clean lines and a beautiful two-tone design in white or black.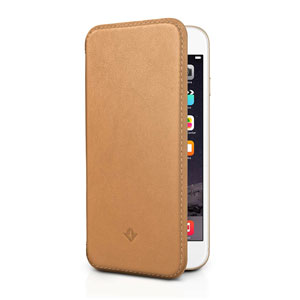 The TwelveSouth SurfacePad is a gorgeous real leather case for the iPhone 6. The case is slim and well-designed, manufactured with Napa leather and fine stitching. The SurfacePad folds to serve as a landscape stand for your phone, and also includes a pair of pockets in the front cover for your cash and cards. If you're looking for a slim and stylish case to protect your phone from day-to-day wear, then the SurfacePad should be near the top of your list. The case is available in camel (as seen above), black, red and white flavours.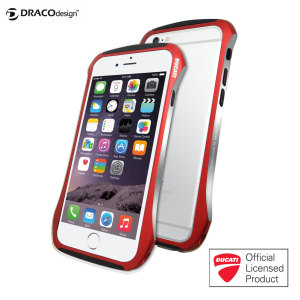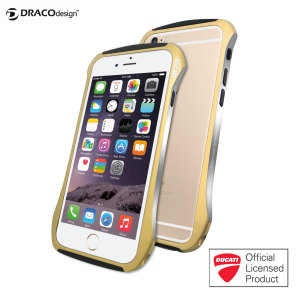 The Draco Ducati is a unique case: it is made almost entirely from aluminium, it has an unusual curved shape, and it is officially licensed by the Italian motorcycle company of the same name. The combination of the shape and the material makes it feel great in your hand; solid and unbreakable. The Ducati logo will be a nice touch for motorcycle fans, and isn't large enough to offend the eyes either. It's a top-notch premium metal case that provides excellent drop protection without affecting accessibility. Three colour variants are available: red, gold and grey.
This special edition of the Spigen Slim Armor includes a handy credit card slot on the back. It looks completely ordinary from the outside though, so you won't have to worry about opportunistic ne'er-do-wells. The case is a little thicker because of the storage area, but makes up for it with improved scratch and drop protection. With a range of colours (gunmetal, gold, white and mint) and a slick modern look, the Slim Armor CS is definitely a case to consider.
Conclusion
That's all for now folks! Be sure to check in with us again soon, and feel free to take a look at our other great iPhone 6 articles!