Friday, February 27th, 2015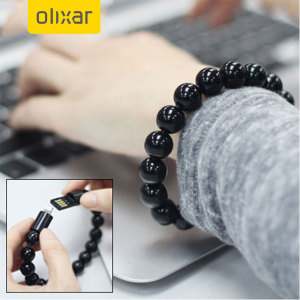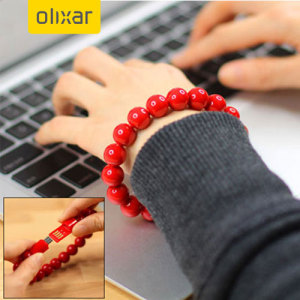 The Olixar Bead is a clever piece of functional jewellery that will ensure you're never without a cable to charge your phone or tablet. Normally, the bead bracelet will look entirely normal… but pull apart one of the beads, and you'll find it splits apart into the two ends of a USB charging cable. Connect these ends to your phone or tablet, and you'll be able to recharge and sync via USB.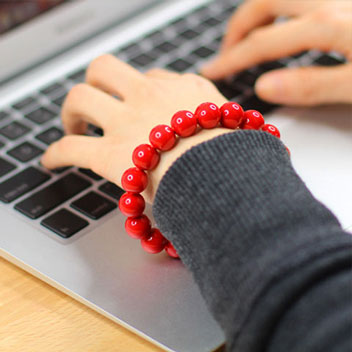 There are two varieties available – a black model with a Lightning connector, and a red model with a micro USB connector. The Lightning connector works with iPhone, iPad and iPod, while the micro USB connector is used with the remained of the mobile market: Android, Windows Phone, BlackBerry and others.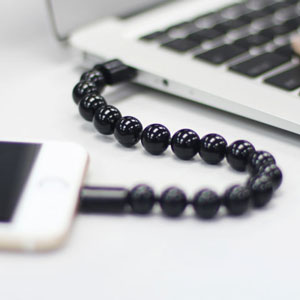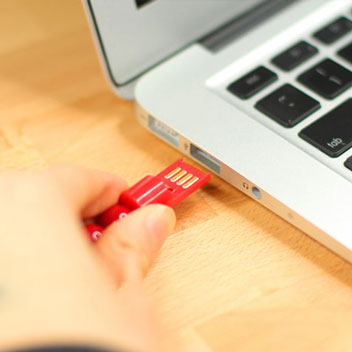 If you'd like to see different colours, then let us know in the comments below or by contacting us on Twitter @mobilefun. If we see sufficient demand for a given combination, we'll do our best to get that combination in stock.
The Olixar Bead Bracelet is in stock now in black, with the red version coming in late March. To place an order or see more information, please visit the product pages linked below:
Thanks for checking out the Bead Bracelets, and have a good weekend!