Wednesday, February 18th, 2015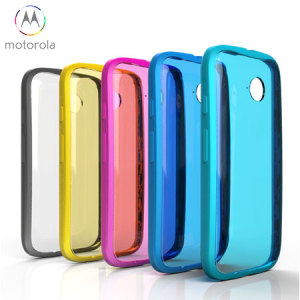 The second-generation Moto E is coming out soon, and we're ready with our first official cases for the phone. The Official Grip Shell offers a stylish way to cloak your Moto E, adding protection and preventing drops with a grippy polymer construction.
The case includes a transparent back that lets the cool colours and stylish design of your Moto E shine through. The case adds little bulk, ensuring easy pocketability.
This official Motorola accessory is the first of many Moto E 2nd Gen cases we're expecting. It's a beautiful little case that should be a great choice for anyone planning to pick up a new Moto E – and with the low price, it's possible to pick up a couple of colours to suit your mood. With five colour varieties available, you're sure to find something that suits you.
To place your pre-order for these beautiful official shells for the Motorola Moto E (2nd Gen), please visit the product pages linked below:
Thanks for checking out the article and be sure to have a great week ahead!