Wednesday, December 17th, 2014
We've selected ten of our favourite gadgets, to give you a hand in finding the perfect tech gift this Christmas. Whether you're looking for a new phone, a smarter home or even an airborne drone, we've got something for you.
Jawbone make some of our favourite fitness trackers, but their recent Up Move is something special, packing some great features into a tiny discrete package. The Up Move brings the advanced Smart Coach app to a very low price point, giving you practical tips on improving your health and fitness instead of just recording your statistics. The Up Move is a great introduction to fitness tracking.
The Olixar Qi-Tone S1 is a feature-rich Bluetooth alarm clock and Qi wireless charger, designed to be the ultimate bedside companion. You can charge your phone wirelessly or from the rear USB port; you can listen to music or take calls on the powerful dual speakers; and of course you can see the time and set alarms on the easy-to-use and easily-read 3.2-inch LED display.
2014 may well be the Year of the Drone, as smartphone-controlled quadrocopters have captured the public imagination and become must-have gadgets. The Parrot MiniDrone is a great first drone for children and adults alike, with an easy control system that'll keep the drone flying automatically when you release the controls. With attachable wheels, you can even use the MiniDrone safely indoors.
Running out of power is rubbish – but worse is babying your smartphone, trying desperately to get through the day by turning off all the things that make your smartphone smart! Instead, pick up a portable power bank and use your phone to the full, knowing that you can always recharge when you have a spare moment. You'll get a full recharge for most phones with 2000mAh on tap, doubling your effective battery life. It's a big benefit for a very small cost, both in size and price.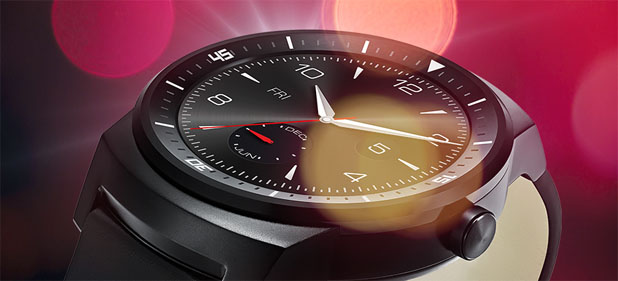 When it comes to Android smartwatches, the G Watch R is the most stylish. The design mirrors that of traditional chunky men's watches, with a completely circular display ringed by a minute-marked dial. The watch runs Google's Android Wear, giving you notifications from your paired phone and a growing number of beautiful watch faces to choose from. Without a doubt, the LG G Watch R is the early adopter's gadget gift of choice.
The combination of Bluetooth speaker and and light bulb is an odd one, but it works surprisingly well. You get a warm 3W LED light and a built-in Bluetooth speaker which lets you discretely play music. The speaker is loud enough to fill a room, but not loud enough to disturb your neighbours. Whether you use it in a lamp on your bedside table in your living room or as a ceiling light in the living room, you'll be impressed with this easy-to-use and out-of-sight Bluetooth speaker.
The Motorola Moto G was the best budget phone last year, offering solid hardware and a clean design at a very low price. The second-generation model was released this year, offering faster speeds and more features than its predecessor. You'll get a 5-inch 720p screen, stereo front-facing speakers and a microSD card slot for cheap extra storage. The sim-free phone comes with a very clean version of Android 4.4 too, with an upgrade to the latest version of Android coming soon.
The Olixar Travel Adapter is an ideal travel companion, letting you charge your mobile devices in over 150 countries with four interchangeable plugs. Even if you don't need a travel adapter, this gadget is still worth considering. You get four USB ports, intelligently sharing 4.8A of total power output between phones, tablets and accessories so that you're always charging at full speed. For a durable all-in-one charging solution, you won't find anything better than the Olixar Travel Adapter.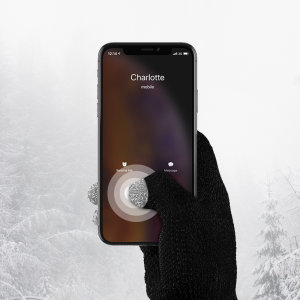 These Smart TouchTip gloves are specially designed to work with touchscreens, letting you use your phone or tablet while keeping your hands warm - perfect for winter use. Best of all, you can get two pairs for the price of one right now – just visit the product page for the voucher code that you'll need to get the offer.
We conclude with our best-selling accessory – the Olixar HexStyli. This 6-in-1 stylus and pen also includes a ruler, a spirit level and two screwdrivers. It's a highly practical tool that you'll find yourself reaching for again and again, and it looks good too thanks to the high quality aluminium construction. If you're looking for the perfect gift for the gadget fan in your life, then the HexStyli is a great shout.
Conclusion
Thanks for checking out our recommendations. If you're looking for more ideas, why not check out our dedicated Christmas Gifts section?