Tuesday 31st March 2009 by Andy Simpson in How to Guides.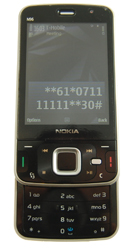 I think we've all had experiences in the past where the phone rings, you're in the middle of doing something and miles away from your phone. You drop everything in a mad panic, dash to your phone, only for it to go to voicemail the second you pick it up. You try and call the person back, only to end up playing voicemail tennis, with them getting your voicemail, you getting theirs, until one of you decides not to ring the other person back. I don't know about you but that winds me right up!
There is a pretty quick and easy way to try and prevent this, and that is to increase the amount of time your phone rings for before diverting the calls to voicemail. Sounds tricky, but is actually very simple. By default, most networks will have set your ringing time to 15 seconds. Plenty of time if the phone is in your pocket, but not if its somewhere else in the house.
If you have a Samsung phone, you can increase the amount of time before voicemail through the settings on the phone, but for most other makes you will need to key a code into your phone and send it to the network.
These steps should work for all phones on all networks, but there might be some instances where this doesn't work, in which case, you're probably better off speaking to your network provider to find out how to do it. Before you start you will need to find your voicemailbox number. This can normally be found in the voicemail settings on your phone, or in the call diverts settings. I can't really explain in any great detail where to find this number as it's stored in different places on different phones. If you can't find it, either leave a comment below and we'll investigate for you, or contact your network for it.
To set the ringing time, key in: **61*MailboxNumber**N# then press ok/send/call
(N is the number of seconds you want it to ring for up to a maximum of 30 seconds)
To cancel previous setting key in: ##61# then press ok/send/call. This will reset it to the network default
For Example:
If your voicemail box number is: +44 7978 123 456, and you want your phone to divert to your voicemail after 20 seconds, you would key in:
**61*+447978123456**20# and then press ok/send/call.
Your phone should then say "requesting," or something similar, and after a few seconds you'll receive a confirmation message. If you get an error message, check the code you've entered and try again. If it still doesn't work, you'll need to contact your network, or if you know someone with a Samsung phone, ask them nicely to borrow it!
Feel free to ask any questions below and we'll do our best to answer them.
Related posts: