Thursday 18th December 2014 by William Judd in Android, How to Guides, Mobile Accessories.
If you want to root or install a custom ROM on your Xperia phone or tablet, you'll need to unlock the bootloader first. This step can be tricky to pull off, but thankfully Sony have got your back. The company released a tutorial video this week, showing precisely what to do. There are plenty of tutorials online, but this is the first we've seen from a major device manufacturer, and it's pretty cool to see.
To find out if your device can be unlocked using Sony's tutorial, check out their list of supported devices, then check out the tutorial video below!
Of course, it also bears mentioning that the process is not without risk and does require being fairly handy with computers. It also will void your device's warranty, so don't just unlock the bootloader for the heck of it!
Did you use the video to unlock your Xperia handset? Let us know in the comments below!
Wednesday 17th December 2014 by William Judd in Android, Mobile Accessories.
Tesco's Hudl 2 has proven a popular Christmas gift idea this year, with thousands of the budget tablets flying off virtual and physical shelves alike. If you're picking up a Hudl 2, then check out our picks for the top 5 Hudl 2 accessories to get the most for your money!
We'll begin with an obvious accessory: a great Hudl 2 case. This Encase Stand and Type provides good protection to all sides of your Hudl 2, shielding it from accidental drops, knocks and scratches. The Stand and Type part of its name refers to its media stand capabilities; you can easily prop up your Hudl 2 for watching videos or playing games. The Stand and Type is available in a range of colours too, including black, blue, red and purple.
Charging all your gadgets can be a nightmare – but there's help at hand. The PowerHouse from Avantree is the easy way to keep all of your various smartphones and tablets charged, with slots for charging up to four devices simultaneously. With 4.5A of power on tap, you'll be able to charge multiple devices at full power, ensuring that you have to spend as little time charging as possible.
The Hudl 2 has a surprisingly good screen for its price, so why not make use of that strength? With this headrest mount, you'll be able to easily show your passengers movies and TV shows; perfect for keeping kids occupied. The mount is adjustable to fit all cars and the secure ball joint ensures your Hudl 2 won't move as you go over bumps in the road.
Protecting the vulnerable screen is important for every tablet, so pick up a screen protector for your Hudl 2. Better yet, pick up five with this handy pack from MFX. The plastic screen protectors are easy to apply with the included applicator card and cleaning cloth, and you're left with a helpful barrier against scratches and other damage.
If there's one flaw to the Hudl 2, it's the limited storage available on the tablet. This micro SDHC card from Lexar will add a whopping 32GB of storage space to your Hudl 2, at the fraction of the cost that Apple and other manufacturers charge for built-in storage. This Class 10 card is high speed too, ensuring you can run apps from the SD card and quickly copy movies, photos and music.
Conclusion
Thanks for checking out the article! For more information, please visit the products linked above or ask us a question in the comments below.
Wednesday 17th December 2014 by William Judd in Mobile Accessories.
Earlier this year we asked for your help in the What Mobile Awards 2014, as we looked to capture the title of Best Accessory Retailer for the third time running. Last month we were able to report our victory, and today we're able to conclude the story as we've been able to track down the physical award itself to show you!
You can see the award off to the right. It's really nice to see this in the flesh, as it were, and gives us another opportunity to thank you all for voting for us in the awards. Thank you, thank you, thank you!
We'll continue to do our best to be deserving of these accolades, continuing our traditional of providing everything first as we continue to expand our range of mobile accessories into new categories and new markets. With your support, we look forward to challenging again for the title of Best Accessory Retailer in 2015!
Wednesday 17th December 2014 by William Judd in Buyers Guides, Mobile Accessories.
We've selected ten of our favourite gadgets, to give you a hand in finding the perfect tech gift this Christmas. Whether you're looking for a new phone, a smarter home or even an airborne drone, we've got something for you.
Jawbone make some of our favourite fitness trackers, but their recent Up Move is something special, packing some great features into a tiny discrete package. The Up Move brings the advanced Smart Coach app to a very low price point, giving you practical tips on improving your health and fitness instead of just recording your statistics. The Up Move is a great introduction to fitness tracking.
The Olixar Qi-Tone S1 is a feature-rich Bluetooth alarm clock and Qi wireless charger, designed to be the ultimate bedside companion. You can charge your phone wirelessly or from the rear USB port; you can listen to music or take calls on the powerful dual speakers; and of course you can see the time and set alarms on the easy-to-use and easily-read 3.2-inch LED display.
2014 may well be the Year of the Drone, as smartphone-controlled quadrocopters have captured the public imagination and become must-have gadgets. The Parrot MiniDrone is a great first drone for children and adults alike, with an easy control system that'll keep the drone flying automatically when you release the controls. With attachable wheels, you can even use the MiniDrone safely indoors.
Running out of power is rubbish – but worse is babying your smartphone, trying desperately to get through the day by turning off all the things that make your smartphone smart! Instead, pick up a portable power bank and use your phone to the full, knowing that you can always recharge when you have a spare moment. You'll get a full recharge for most phones with 2000mAh on tap, doubling your effective battery life. It's a big benefit for a very small cost, both in size and price.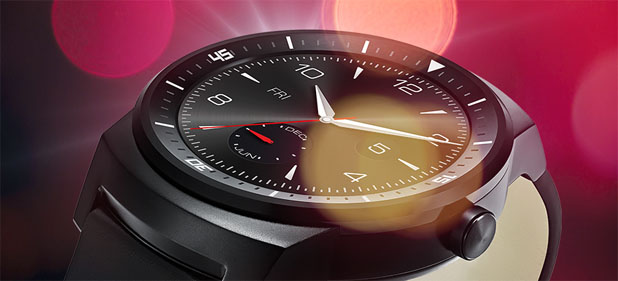 When it comes to Android smartwatches, the G Watch R is the most stylish. The design mirrors that of traditional chunky men's watches, with a completely circular display ringed by a minute-marked dial. The watch runs Google's Android Wear, giving you notifications from your paired phone and a growing number of beautiful watch faces to choose from. Without a doubt, the LG G Watch R is the early adopter's gadget gift of choice.
The combination of Bluetooth speaker and and light bulb is an odd one, but it works surprisingly well. You get a warm 3W LED light and a built-in Bluetooth speaker which lets you discretely play music. The speaker is loud enough to fill a room, but not loud enough to disturb your neighbours. Whether you use it in a lamp on your bedside table in your living room or as a ceiling light in the living room, you'll be impressed with this easy-to-use and out-of-sight Bluetooth speaker.
The Motorola Moto G was the best budget phone last year, offering solid hardware and a clean design at a very low price. The second-generation model was released this year, offering faster speeds and more features than its predecessor. You'll get a 5-inch 720p screen, stereo front-facing speakers and a microSD card slot for cheap extra storage. The sim-free phone comes with a very clean version of Android 4.4 too, with an upgrade to the latest version of Android coming soon.
The Olixar Travel Adapter is an ideal travel companion, letting you charge your mobile devices in over 150 countries with four interchangeable plugs. Even if you don't need a travel adapter, this gadget is still worth considering. You get four USB ports, intelligently sharing 4.8A of total power output between phones, tablets and accessories so that you're always charging at full speed. For a durable all-in-one charging solution, you won't find anything better than the Olixar Travel Adapter.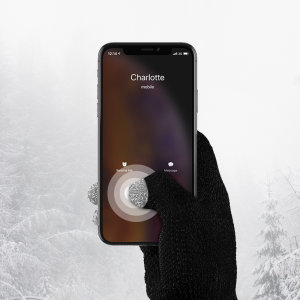 These Smart TouchTip gloves are specially designed to work with touchscreens, letting you use your phone or tablet while keeping your hands warm - perfect for winter use. Best of all, you can get two pairs for the price of one right now – just visit the product page for the voucher code that you'll need to get the offer.
We conclude with our best-selling accessory – the Olixar HexStyli. This 6-in-1 stylus and pen also includes a ruler, a spirit level and two screwdrivers. It's a highly practical tool that you'll find yourself reaching for again and again, and it looks good too thanks to the high quality aluminium construction. If you're looking for the perfect gift for the gadget fan in your life, then the HexStyli is a great shout.
Conclusion
Thanks for checking out our recommendations. If you're looking for more ideas, why not check out our dedicated Christmas Gifts section?
Tuesday 16th December 2014 by William Judd in Android, Mobile Accessories.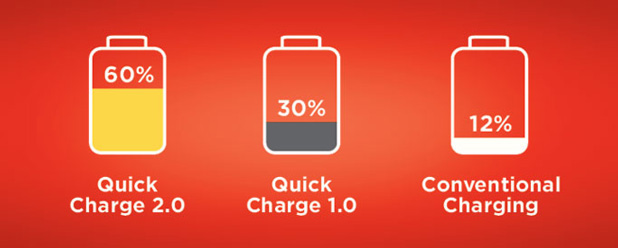 Qualcomm's fast charging tech lets big battery phones like the Note 4, Nexus 6 and HTC One M8 reach 100% way faster than you'd expect – sometimes up to 75% faster than a standard charger. On some phones that support the most recent Quick Charge 2.0 specification, you can reach 60% charge in just 30 minutes.
That's great for charging up your phone using the wall charger you got in the box, but what about in your car? Well, soon you'll be able to get a Qualcomm Quick Charge 2.0 car charger as well!
Our first Quck Charge 2.0 car chargers
We've got two different Quick Charge 2.0 car chargers to show you today: a Dual USB model in white and black, and a smaller PureGear Extreme in black.
Let's look at the Dual USB option first. This car charger provides two 2.4A ports, providing 4.8A of power in total. That means you're able to charge both smartphones and tablets at full speed; a rarity for a car charger.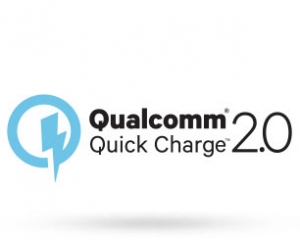 Your other option is the PureGear Extreme. This offers the same fast Qualcomm Quick Charge 2.0 charging, but with a single USB port instead of two. The PureGear Extreme is smaller – making it more portable – and also more stylish.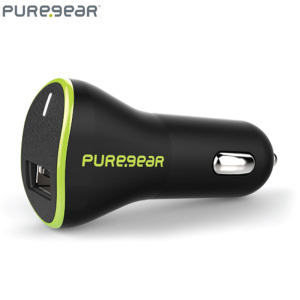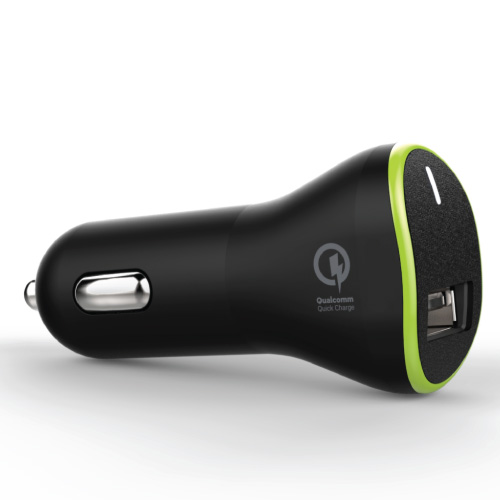 Whichever option you choose, you'll see the best results with phones or tablets that are using Qualcomm's recent Snapdragon 800 series chipsets (which includes Snapdragon 800, 801, 805 and 810). Pretty much all flagship Android and Windows Phones use this chipset, so chances are good that your phone will be supported.
To check, you can search on GSMArena.com (type the name of your phone into the box in the upper right) or just Google for "Snapdragon" and the name of your phone. You can also ask us in the comments below or see Qualcomm's partial list here.
Conclusion
Quick Charge 2.0 is pretty cool, so we're glad to see Qualcomm bring it to the car with these new car chargers. Soon, worrying about running out of power on a long drive will be a thing of the past.
Thanks for checking out the article! For more information, check out the links above or write to us in the comments below. You can also speak to us on Twitter @mobilefun. Thanks again and have a good week ahead!