Thursday 23rd October 2014 by William Judd in Mobile Accessories.
The Independent recently published an article highlighting some mobile phone lifehacks, showing you how to turn your phone into a night light, charge it neatly and turn a loo roll into an impromptu speaker. These solutions are clever and work well in a pinch, but they're a bit naff as well. No one wants used loo roll tubes and cut up water bottles littering their lounge, do they?
That's why we're presenting an alternative – 5 handy bits and pieces that are purpose-built to make your mobile live tidier, cleaner and overall better. While you do have to spend a bit of money, you get a nice-looking product that you won't be ashamed to have lying around the house. These even make nice presents, if you want to get a jump on your Christmas shopping!
Gumbite Stoppi Desktop Cable Manager

This clever cable organiser eliminates the mess of cables sitting on your desk or nightstand. The idea here is to put your various cables – phone chargers, tablet chargers, audio cables – within the Stoppi, and then it'll keep them in place for you when you unplug your phone. This keeps everything neat and tidy, particularly if you adhere the Stoppi to the back or side of your desk instead of keeping it on top. The holder is made from silicone and can hold pens, cables, headphones and other similarly shaped objects.
X-Power 3-in-1 Speaker, Power Bank and Stand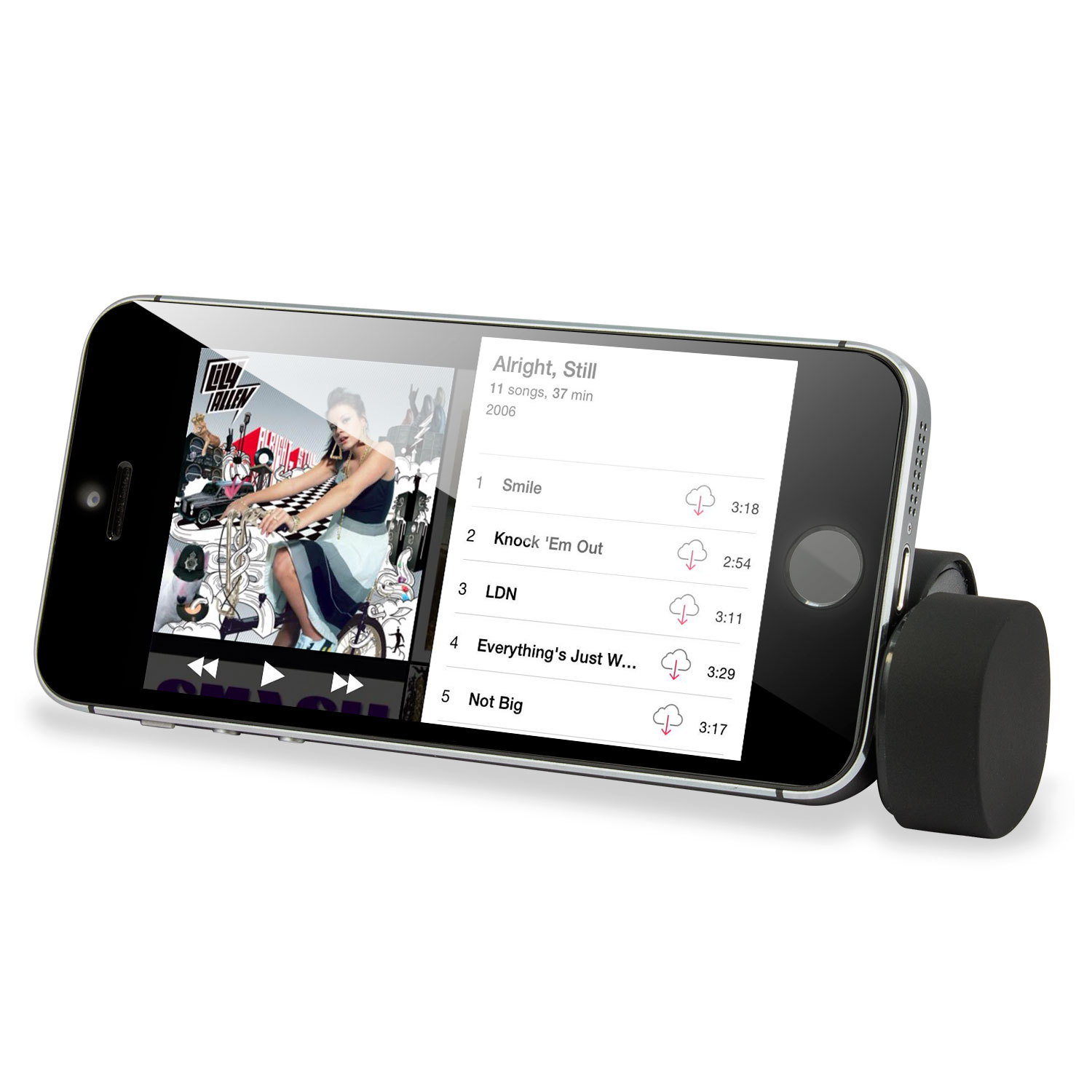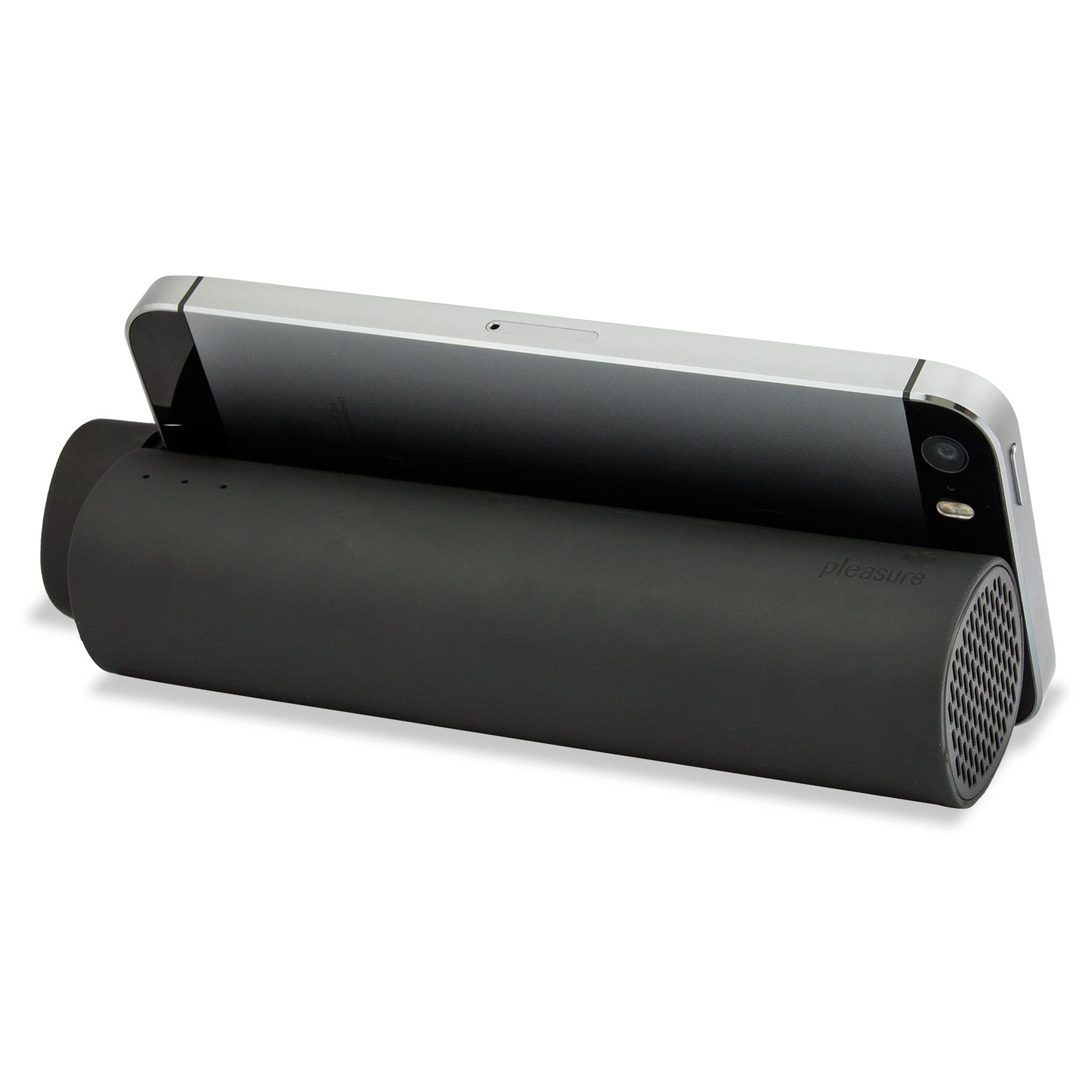 The X-Power is another handy thing to have around. This is a mobile phone speaker that also serves as a portable charger and a phone stand. Having a speaker is really nice for music and calls, as you get a much clearer and louder sound than any phone's internal speakers. As well as room-filling sound, the X-Power lives up to its name with a handy reserve of extra power, 4000mAh to be exact. That's enough to recharge most smartphones to 100% once or twice over; dead handy for a weekend away or a friend who's run out of charge. And of course, while all of this is going on you can keep your phone in a helpful landscape orientation for watching films, playing games or just keeping an eye on incoming notifications.
Here's another helpful bob for storing your cables when they're not in use. The Mi Cable is a vaguely humanoid figure with helpful clefts, of just the size and shape to hold UK plugs, cables, headphones and other such items. The Mi Cable Tidy also holds smaller phones and MP3 players within its grasp, in either landscape or portrait orientations. The Mi Cable Tidy was the best-selling product at the Gadget Show Live event in Birmingham last year, and it's sure to be a hit in your household too.
Clutchie Boost Power Bank Purse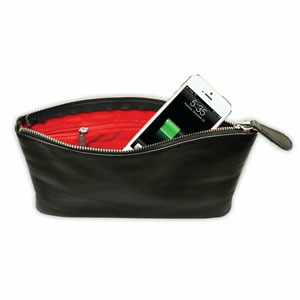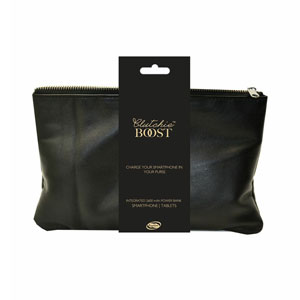 This clutch has an unusual secret – there's a portable charger buried within! This allows you to charge your phone in your purse, keeping it powered up throughout the day and night without unsightly wires or being tethered to a wall socket. The battery inside has a 2600mAh capacity and is made by Samsung, ensuring it is both long-lasting and reliable. The charge inside is enough to charge most phones from 0 to 100%.
High Quality Braided Fabric 1m Micro USB Cable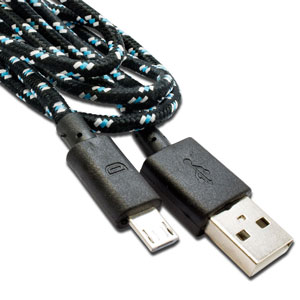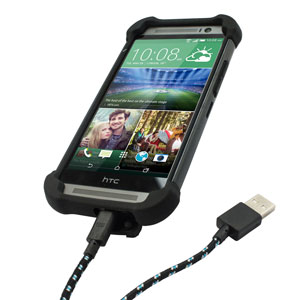 If you're worried about your cables fraying, then your best bet is to get a cable that is made from a more durable material. These braided fabric cables look good and most importantly last way longer than plastic-coated cables. The cable is also less likely to get tangled while in your pocket.
Conclusion
I hope you've found these helpful bits and bobs… well, helpful! If you have any comments or questions you can leave them below, and you can also reach us on social media at the normal places: @mobilefun and Love Your Mobile on Facebook.
Thursday 23rd October 2014 by Rebecca Harbot in iPhone, Mobile Accessories.
Last November, we shared with you a Solar Powered Portable Charger – and we thought that was pretty nifty!
But today the future really has arrived with this Solar Powered iPhone 6 Battery Case from enCharge. Yes, that's right. No need to carry around a supplementary battery pack with you. No need to remember to charge your portable charger before you go out. No need for mains power when you need that "juice-boost". This is the perfect solution to your charging troubles.
It's happened to all of us. You're away from home and you really need to make that one important phone call and, of course, your mobile phone has just run out of battery power. You're relaxing on a beach and your music player has just played its final tune or you have just walked up to the top of a mountain looking out at an awe inspiring view and wish to take a photo, but with no battery power, you can't. Well, this case provides the solution you have been looking for.  Using the abundant power of the sun light, you can keep your phone topped up for those all-important situations.
What's more, you don't need to worry if the sun isn't out – you won't have to be completely reliant on the weather conditions. The case can be charged via mains power if needed with a micro USB cable, as it boasts an impressively large 2,800 mAh rechargeable battery.
As well as providing a genius battery solution, this flip case also offers protection against scratches and falls by covering the screen, sides and back of the iPhone 6.  Your new device couldn't be in better hands!
With LED indicator lights and perfectly positioned cut-outs for all the important features of your iPhone 6, the case is the perfect emergency charge and protection solution you have been searching for.
The enCharge Solar iPhone 6 Battery Case is available now at Mobile Fun.
Let me know what you think in the comments below, or indeed on Twitter @mobilefun or on Facebook at Love Your Mobile.
Wednesday 22nd October 2014 by William Judd in iPhone, Mobile Accessories.
Professional portrait photographers love using portable flash units to get the best possible photos, but that same option hasn't been available to iPhone photographers… until now. We're introducing the Nova Bluetooth iPhone Flash, a portable flash unit that provides radically better-looking photos. Skin tones will look more natural, details will be richer and shadows softer.
The Nova works simply: Just load up the Nova photo app on your phone with Bluetooth turned on. You can see the Nova is connected via an icon in the lower right of the app. You can test the flash here, but the easiest thing to do is just take a photo by hitting the shutter button. The Nova flash will fire instead of the iPhone's built-in flash, giving you a much better looking photo. You can adjust the warmth and intensity of the flash to suit your conditions within the app, including settings for gentle, warm, neutral, bright or custom.
The Nova Bluetooth iPhone Flash is constructed from 40 warm and cool LEDs, which allow it to be adjusted to suit different lighting situations. The flash unit is the size of a credit card, so you can slip it in your wallet or in your pocket without issues. As the connection is done over Bluetooth, there's no messy setup process either – just a helpful flash whenever you need it. It's actually a lot of fun to try out different settings and positions to get a good result, and once you've gotten the hang of it you'll amazed at the quality of photos you can produce.
We gave the Nova Flash a spin, and it really works. You get a strong burst of light, warm or cold as per your settings, which is much more natural looking than the tiny unit that's built into the iPhone 6 Plus. You do need to try different positions and angles to get the best look, but right from the start you get better results, particularly in low-light situations where you'd normally be faced with either terrible flash tones or incredibly grainy flash-free shots.
Left: with built-in flash. Right: with Nova flash, warm setting.
The Nova Flash is a brilliant piece of kit, and an essential iPhone 6 or iPhone 6 Plus photography accessory. The case is even stronger for older iPhone models, which have worse flash units and consequently much worse low-light photography without a flash replacement like the Nova.
What do you think of the Nova Flash? Let us know in the comments below! You can also reach us on Twitter @mobilefun or on Facebook at Love Your Mobile.
Wednesday 22nd October 2014 by William Judd in Android, Buyers Guides, iPhone, Mobile Phones.
In this article, we're going to consider how the biggest phablets of the year stack up. We'll be looking at three Android smartphones – the Nexus 6, Note 4 and OnePlus One - in addition to Apple's iPhone 6 Plus. Let's begin!
Display
| Nexus 6 | Note 4 | OnePlus One | iPhone 6 Plus |
| --- | --- | --- | --- |
| 5.96 inches | 5.7 inches | 5.5 inches | 5.5 inches |
| 2560 x 1440 | 2560 x 1440 | 1920 x 1080 | 1920 x 1080 |
| 493 ppi | 515 ppi | 401 ppi | 401 ppi |
It seems only natural to start with the defining feature of these phones: their displays. Each one comes with a display greater than 5.5 inches across the diagonal, putting them firmly in phablet (phone / tablet hybrid) territory. The One and 6 Plus are the smaller pair, while the Note 4 and Nexus 6 are closer to the tablet end of the scale. Despite their greater size, the higher resolution 1440p displays of the Note and Nexus grant them denser screens, which should make text and images appear more crisply.
Display technologies are also important; the Nexus 6 and Note 4 use AMOLED while the OnePlus One and iPhone 6 Plus are using IPS LCD displays. AMOLED is traditionally more power-efficient and has more vibrant colours, while IPS LCD tends to be more colour accurate with better viewing angles. Each display used here is high-end though, and so these differences are minimised.
Ultimately, there's little here to differentiate these phones from each other; rather it depends what size you're most comfortable with. We'll get more into that with our next item – dimensions.
Winner: Tied
Dimensions, Weight and Materials
| Nexus 6 | Note 4 | OnePlus One | iPhone 6 Plus |
| --- | --- | --- | --- |
| 159 x 83 x 10.1mm | 154 x 79 x 8.5mm | 153 x 76 x 8.9mm | 158 x 78 x 7.1mm |
| 184 grams | 176 grams | 162 grams | 172 grams |
| Metal-framed plastic | Metal-framed plastic | Metal-framed plastic | Metal |
Given the differing screen sizes, we have surprisingly close results when it comes to dimensions. The Note 4 comes out barely ahead, thanks to fitting a 5.7-inch screen in dimensions close to the 5.5-inch OnePlus One. The iPhone 6 Plus is the outlier here, with a very wide and tall body for its screen size. Despite this, it pulls something back with a svelte 7.1mm thickness.
Each phone is constructed better than many of its peers and predecessors; the Note 4′s metal frame is a big improvement over the all-plastic body of the Note 3, for instance. When it comes to durability and in-hand feel, the sandstone back and metal frame of the OnePlus One give it the edge in the my eyes, with the iPhone 6 Plus' fragile but gorgeous metal body close behind.
Winner: OnePlus One
Internals: CPU, RAM, Storage
Nexus 6
Note 4
OnePlus One
iPhone 6 Plus
Snapdragon 805
quad-core 2.7GHz
Snapdragon 805
quad-core 2.7GHz
Snapdragon 801
quad-core 2.5GHz
Apple A8
dual-core 1.4GHz
3GB RAM
3GB RAM
3GB RAM
1GB RAM
32/64GB
32GB + microSD
16/64GB
16/64/128GB
When it comes to raw power, the two most recent Android phones – the Nexus 6 and Note 4 – have the edge. Their Snapdragon 805 chipsets provide an excess of CPU and GPU horsepower, just ahead of the OnePlus One's older Snapdragon 801 chip. The iPhone 6 Plus seems outgunned here, but the Apple A8 chipset is surprisingly good for its clock speed, and offers similar performance to the 801 in many benchmarks.
Where the Apple handset really falls behind is in RAM, offering only 1GB compared to the 3GB of its rivals. This has a very noticeable effect, as you can only keep a couple of apps open at a time. Go back to an app you had open a few minutes ago, and you'll have to launch it from scratch. Having to reload tabs in Safari every time you go back to the app gets old really fast. Conversely, these Android handsets can keep apps ready to go in the background for ages, saving your position in the app and saving you time and data.
When it comes to storage, the 6 Plus' default 16GB loadout is quite limiting, and the jump to 64GB is expensive. The OnePlus One avoids this with a cheap jump to 64GB, while the Note 4 and Nexus 6 start with 32GB of storage onboard (and the Note 4 can add more storage cheaply with microSD).
Winners: Nexus 6 and Note 4
Battery Life
| Nexus 6 | Note 4 | OnePlus One | iPhone 6 Plus |
| --- | --- | --- | --- |
| 3220 mAh | 3220 mAh | 3100 mAh | 2915 mAh |
| 24hr talk-time | 20hr talk-time | 20hr talk-time | 24hr talk-time |
One advantage to going with a phablet is that you can fit a giant battery inside. These phones' batteries average over 3,000 mAh, granting the ability to talk for nearly a full day. Using the giant display reduces these figures somewhat, but with mixed usage you're still looking at one or two full days of use between recharges. The iPhone 6 Plus is particularly impressive, with 24 hours of talk time from the smallest battery in the field.
Winner: iPhone 6 Plus
Camera
Nexus 6
Note 4
OnePlus One
iPhone 6 Plus
13-megapixel
OIS, dual-LED flash
16-megapixel
OIS, LED flash
13-megapixel
dual-LED flash
8-megapixel
OIS, dual-LED flash
2160p30
1080p60
2160p30
1080p60
2160p30
1080p60
720p120
1080p60
720p240
2-megapixel
3.7-megapixel
5-megapixel
1.2-megapixel
While Android manufacturers have been chasing the spec sheets with higher megapixel counts, Apple has been focusing on image quality. The 6 Plus is their best effort yet, and takes fantastic pictures compared to other smartphones. Still, the higher megapixel counts of these Android phones do allow for better results in well-lit conditions like landscape shots. Ultimately though, the 6 Plus takes better pictures. The only disappointment is the front-facing camera, which at 1.2-megapixels is behind the competition.
When it comes to videos, it's a little closer. Each Android phone shown here boasts 4K 30fps video recording, while the iPhone 6 Plus has excellent 240fps slow motion video at 720p. The slow motion video seems more useful than 4K, so once again the edge goes to the iPhone.
Winner: iPhone 6 Plus
Connectivity
Nexus 6
Note 4
OnePlus One
iPhone 6 Plus
10-band LTE
9-band LTE
7-band LTE
20-band LTE
WiFi ac
Bluetooth 4.1
NFC
WiFi ac
Bluetooth 4.1
NFC
WiFi ac
Bluetooth 4.1
NFC
WiFi ac
Bluetooth 4.0
NFC (Apple Pay)
Connectivity is an interesting area. On the one hand, the iPhone 6 Plus has twice as many LTE bands as most of its competitors, making it much more likely you'll find your favourite carrier is supported. Conversely, the Android phablets have a slightly later version of Bluetooth – 4.1 – which includes better coexistence with LTE signals, smarter connectivity and direct data transfers between Bluetooth accessories. The Android representatives also include NFC, which can be used for a range of purposes like transferring files, reading ads or contactless payments, while the iPhone 6 Plus only uses NFC for Apple's own contactless payment system.
Winner: iPhone 6 Plus
Software and features
Nexus 6
Note 4
OnePlus One
iPhone 6 Plus
Android 5
Stock
Android 4.4
TouchWiz
Android 4.4
CyanogenMod 11S
iOS 8.1
Stock
Water-resistant
Wireless charging
Stereo front speakers
S-Pen stylus
Removable battery
Multi-window
Fingerprint sensor
Tap-to-wake
Optional soft buttons
Touch ID
Continuity
Features are probably the hardest aspect of a phone to reduce down to a simple comparison, but at least you can see the features that each manufacturer wants to highlight (that we haven't touched on already). Each phone has its strong points: the Nexus 6 has a strong hardware design with water resistance, wireless charging and stereo front-facing speakers, while the OnePlus One focuses more on software features like tap-to-wake and optional soft buttons. The iPhone 6 Plus' Touch ID is the best implementation of a fingerprint sensor thus far, while Continuity allows the phone to work well with Mac computers. The Note 4 is probably the feature king though, with the S-Pen and some unique multi-tasking / multi-window features that make good use of the large screen.
When it comes to software, it's a matter of preference. iOS 8.1 lacks the depth and customisation of Android, particularly compared to the CyanogenMod build on the OnePlus One, but does many things well and looks beautiful. iOS also boasts the larger app store, and more apps appear exclusively here than on Android. Conversely, many apps are just off-limits on iOS – you can't get a torrent client, emulators or any content which Apple finds offensive or overly political.
Winner: Note 4
Accessories
When it comes to accessories, Apple have enjoyed a healthy advantage almost since the first iPhone. With only a couple of models to choose from, accessory makers can be assured of a big market for each item they produce. The biggest Android models enjoy similar popularity, but the Nexus 6 and OnePlus One are not as well supported.
Winner: iPhone 6 Plus
Price
Nexus 6
Note 4
OnePlus One
iPhone 6 Plus
£529 ($649) - 32GB
£569 ($699) - 64GB
£575 ($749) - 32GB
£229 ($299) – 16GB
£269 ($349) - 64GB
£619 ($749) - 16GB
£699 ($849) - 64GB
£789 ($949) - 128GB
When it comes to price, the OnePlus One is the least expensive and the iPhone 6 Plus is the most. The iPhone 6 Plus also puts the highest premium on additional storage, with the next tier costing an extra £80 compared to £40 for the Nexus 6 and OnePlus One. The Note 4 has only one storage option, but does come with a microSD card slot which allows even less expensive storage upgrades.
Nexus 6 prices are based on announced US prices and previous UK conversions, including VAT, and should be reasonably accurate.
Winner: OnePlus One
Overall
| Nexus 6 | Note 4 | OnePlus One | iPhone 6 Plus |
| --- | --- | --- | --- |
| 1 win | 2 wins | 2 wins | 4 wins |
As it stands, the iPhone 6 Plus seems the best phone in more categories than its peers, taking home victories in battery life, camera, connectivity and accessories. The Note 4 won in hardware and features, while the OnePlus got the nod for dimensions / materials and price. The Nexus 6 took only one win in terms of hardware, which it shared with the Note.
Ultimately though, each of these four phones is a viable choice. The Nexus 6 offers bleeding edge specifications with the latest version of stock Android; the Note 4 is the feature-king with an improved design and good hardware; the OnePlus One has a great in-hand feel and is so inexpensive; the iPhone 6 Plus has an awesome camera and battery life, and enjoys a strong app and accessory ecosystem.
I hope this breakdown has made your choice easier. Let us know which one you'd pick in the comments below, or share your questions. Thanks for checking out the article and have a good week!
Tags: apple, comparison, Galaxy Note 4, google, head-to-head, iPhone 6 Plus, Nexus 6, One, OnePlus, samsung, versus,
Tuesday 21st October 2014 by William Judd in Android, iPhone, Mobile Accessories.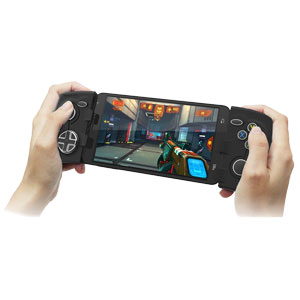 Today we'd like to introduce the latest Kickstarter success story: the Phonejoy gamepad for smartphones and tablets. The Phonejoy provides easy, tactile controls for your favourite games and is uniquely adapted to fit smartphones of all sizes. Patented EasySlider technology allowing the controller to fit your phone and then shrink down for storage or use with tablets and computers.
The Phonejoy is a far cry from touchscreen glass and even earlier smartphone controllers when it comes to speed, accuracy and ease of use. You get a console-quality feel here, with accurate dual analogue thumbsticks, a clicky d-pad and action buttons, and snappy quad triggers. These combine to make for an easier play experience than ever, giving you a competitive advantage against the suckers using inferior controllers.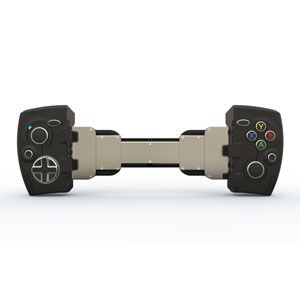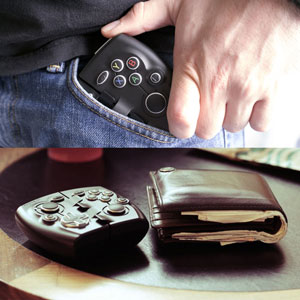 To adapt that classic phrase, the best controller is the one you have with you. The Phonejoy aims to be just that, as it shrinks down to be smaller than your wallet – perfectly pocket-sized.
So – you've got your Phonejoy, now what do you play? There are already hundreds of quality games on Android and iOS that support the controller out of the box. You can also use the Phonejoy on Windows and Mac OS X, granting you access to thousands of additional games with gamepad support. Phonejoy maintain a list of compatible games on their site, making it easy to find new games to play with your new controller. These range from classics like Sonic and Grand Theft Auto to new mobile games like Real Racing and FIFA.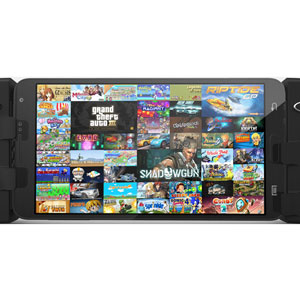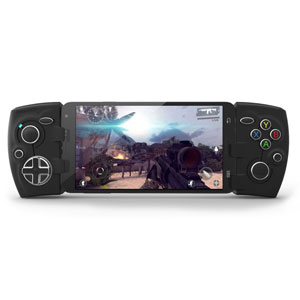 Interested in picking up a Phonejoy for yourself? Have a look at our product page linked below, and you can place a pre-order or register your interest. The Phonejoy is expected to be in stock in just a couple days' time, so you won't have long to wait!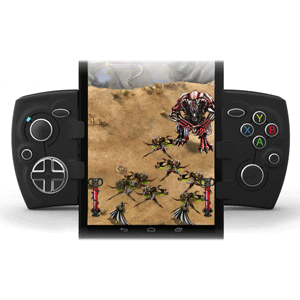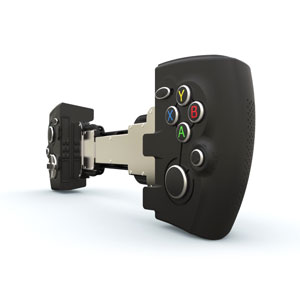 Thanks for checking out the Phonejoy. If you'd like to look at some less expensive smartphone controllers, you might want to see the Official Samsung Wireless Smartphone Gamepad for Android or the MOGA Ace Power Gamepad for Lightning iPhones.
Be sure to let us know what you think of the controller in the comments below, or see us on Twitter @mobilefun or on Facebook at Love Your Mobile.