Tuesday 28th April 2015 by William Judd in Smartwatches, Wearables.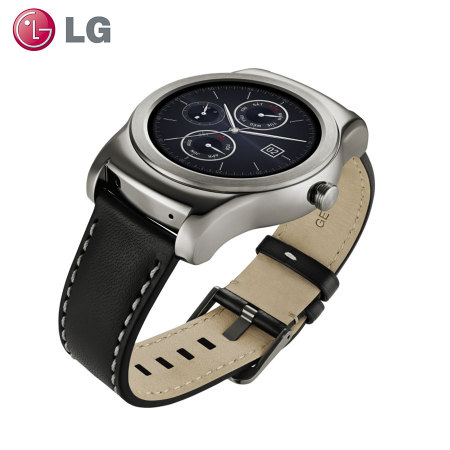 The LG Watch Urbane is the latest and greatest smartwatch, and it's in stock today at Mobile Fun. The watch is an up-scale model of last year's G Watch R, offering the same full-circle display in a much classier metal case.
The Urbane is stylish in a way that few smartwatches are, and with an appropriate analogue watch face it could easily be mistaken for a high-end traditional watch. Plus, it's water and dust-resistant, letting you wear it in the rain, while exercising or even in the shower.
The Watch Urbane runs the very latest version of Google's smartwatch platform, Android Wear 5.1. That means easy access to your Android phone's notifications, letting you stay up to date without needing to get your phone out of your pocket every five minutes.
You also get the benefit of Google Now, the Californian search giant's creepy-clever personal assistant that knows when you're flying, packages you're expecting and how the traffic is for your commute this morning.
OK Google is another great feature – just speak the words, then order your watch to take a note, set a timer or find out how tall President Abraham Lincoln was (193 cm).
And lest you forget, this thing is also a great-looking watch, with a wide range of faces available on the Play Store. You can go for a classic analogue look, a more futuristic digital face, or pretty much anything else you can imagine – whether that's a face based on a popular video game or a completely fresh, mindblowingly ornate creation.
The Watch Urbane is in stock now, and if you're in the market for an Android smartwatch I'd definitely recommend you check it out. Take a closer look at the link below, and feel free to ask questions or leave your feedback in the comments. Thanks for checking out the article and have a good one!
Monday 27th April 2015 by William Judd in How to Guides.
"Should I root my phone?" It's a question that many Android users ask about their new phones and tablets, and it's just as relevant for the HTC One M9. So what does rooting actually mean? Well, the term refers to gaining "root" (admin) access on your phone, allowing you to make deeper changes than are normally allowed. You can modify system files and run powerful apps, letting you customise your Android experience and unlock new functionality in your phone.
However – should you do it?
In general, if you don't need to root your phone, don't do it. It can be a bit of hassle and even a potential security risk. In addition, some apps will refuse to run if they detect that you have root access (as a security measure and piracy countermeasure).
However, there are some benefits to rooting that might make it worthwhile. Here are just a couple:
Installing root-only apps
Many of the most powerful Android apps are only (fully) available to those with root access.
Adblock is a popular one, allowing you to block ads on Android the same way you would on Chrome or Firefox on a PC.
Greenify is another cool one, allowing you to prevent apps from using your battery up unnecessarily.
Helium is a clever way of backing up your Android apps and their data.
Customise your OS with Xposed
Xposed is a helpful app that serves as a framework, letting you easily find and install custom tweaks. There are a wide range of modules available, dedicated to various tasks. For example, you can find modules which allow you to customise the look of your Galaxy S6, save battery life and control your apps' permissions. There's even a module called Wanam Xposed that includes a massive laundry list of changes and improvements for Samsung phones.
Installing custom ROMs and kernels
Custom ROMs allow you to completely customise the software running on your One M9, including running a stock version of Android or a souped-up version like Cyanogenmod. If you're not a fan of Sense 7, then this is a nice option to have. You can also install custom kernels, which change low-level system settings in order to boost performance, battery life or network connectivity.
Removing network bloatware
While the One M9 comes with much less bloatware and higher performance than its predecessors, your carrier may include its own apps which take up valuable space. You could disable them, but with root access it's possible to completely remove them.
Questions? Comments?
I hope this article answers your questions! If you have any feedback or we didn't cover something well enough, please let us know in the comments below. You can also write to us on Twitter @mobilefun!
Monday 27th April 2015 by William Judd in Android, Mobile Accessories.
The LG G4 has been teased and leaked ahead of its launch event tomorrow, so I'm sure you'll understand why we already have a full range of LG G4 cases and accessories. Olixar produce some of our most popular lines, so let's take a look at what they've prepared for the new LG flagship!
Olixar FlexiShield Dot Case - Blue, Black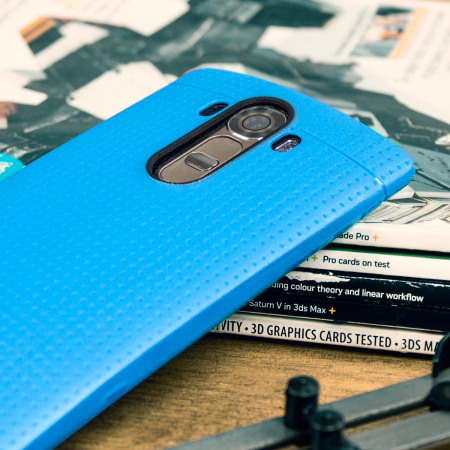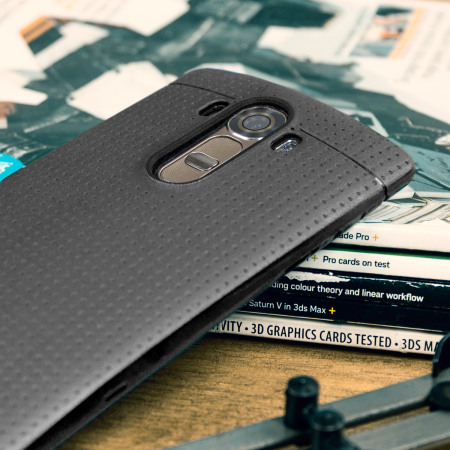 First up is the FlexiShield Dot Case. This is a subtle remix of the original Flexishield, trading in a smooth surface for a beautiful dotted texture. The material remains the same; a flexible gel that is light and easy to install. The case provides good protection against scratches and minor impacts, but you'll have to look elsewhere for increased drop protection. Still, the cases are inexpensive and come in a nice range of colours.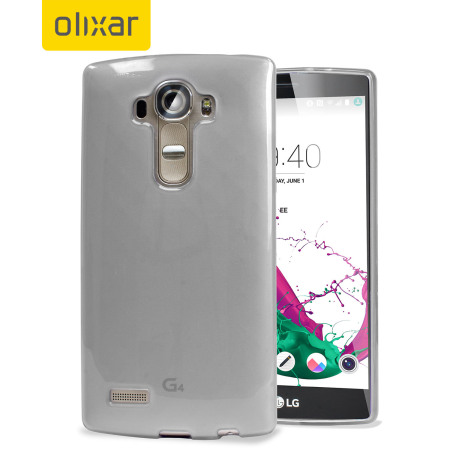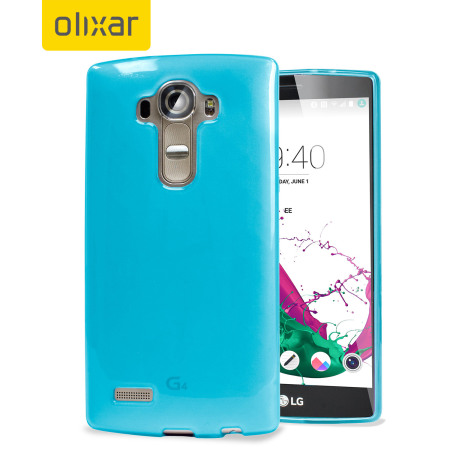 The classic FlexiShield case is one of our most popular items on the entire site, offering slim and satisfying protection. The gel material is partially translucent to reveal the phone within, and comes in a choice of four different colours. The case provides a considerable amount of grip, making it hard to drop accidentally. Finally, a raised bezel around the screen ensures that it'll be protected if you do manage to drop it.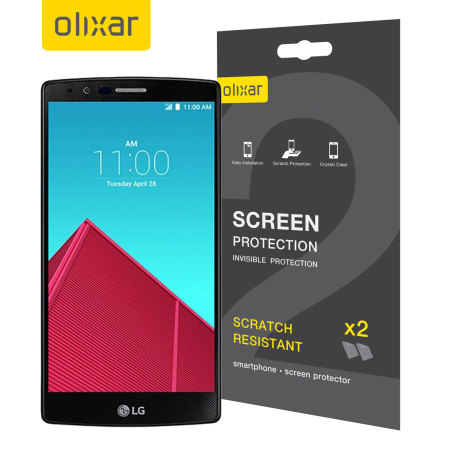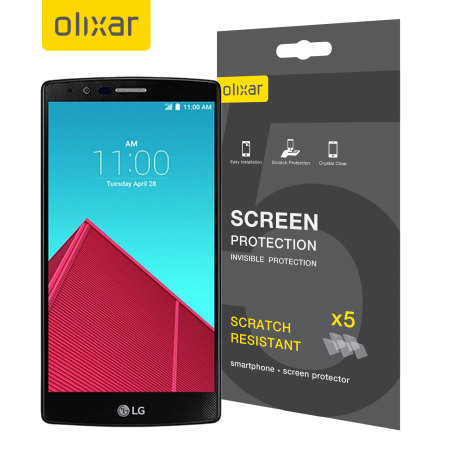 Olixar also produce rather standard screen protectors at a good price. There's no fancy technology at play here, just precisely cut plastic screen savers that provide scratch protection without affecting your screen's touch response or clarity. The screen protectors are available in packs of two or five, according to your preference.
Olixar Tempered Glass Screen Protector - Single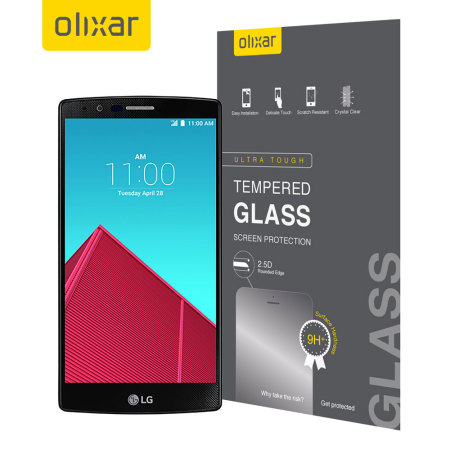 This screen protector is much more special than its plastic cousin, because it's made of tempered glass. The advantage is that you get a much stronger design, able to withstand repeated scratches without damage. The tradeoff is that the protector is a little thicker, and a little more expensive. Still, the added protection makes a lot of sense to me, particularly when you have to replace it less often than a plastic alternative.
Conclusion
So there we have it – four Olixar accessories for the LG G4! Be sure to let me know what you think of them in the comments below. Thanks for reading the article and have a good one!
Sunday 26th April 2015 by William Judd in iPhone, Mobile Accessories, Smartwatches, Wearables.
It's actually really easy to take a screenshot on the Apple Watch. So easy, in fact, that I did it accidentally.
Just press the Digital Crown and the Side Button together. You'll hear a familiar flash, and the photo will automatically be sent to your iPhone.
Happy snapping, and stay tuned for more Apple Watch tips, tricks and accessories!
Saturday 25th April 2015 by William Judd in Android, How to Guides, iPhone, Windows Phone.
In this article, we'll be looking at how to take screenshots in some of the most popular phones on the market. Whether you're preserving your Snapchats or taking a photo of your new theme, taking a screenshot is an awesome thing to know how to do. Let's get into it, shall we?
Android
Just press and hold the volume down button and the lock (power) button.
A flashing animation will be displayed and the resultant screenshot will be stored in your screenshot directory. There's also a notification that you've taken a screenshot that'll take you straight to it.
iPhone
To take a screenshot on the iPhone, press the lock button and home button simultaneously.
An animation and shutter sound will play, and the screenshot will be in your Photos app.
Windows Phone 8 and 8.1
In Windows Phone 8, press the Windows and Power buttons simultaneously.
In Windows Phone 8.1, the combination has changed to pressing Power and Volume Up instead.
The screen will flash, and your screenshot will be in the Screenshots album in Photos.
Conclusion
I hope you found this helpful. Of course, if your phone isn't listed above, feel free to ask about it or let us know what the combination is if you've already got it figured out. Thanks for reading.