Wednesday 4th December 2013 by William Judd in Android, How to Guides.
Android 4.4 introduced official support for changing your default SMS app, replacing the hacked together implementations that have been relied upon in the past. It's definitely a change for the better, but Google's new default SMS app in Android 4.4 – Hangouts – isn't always ideal.
Probably the biggest issue with Hangouts is that it's hard to tell the difference between Google chat messages (which are free and depend on internet connectivity) and texts (which are not free and depend on cell connectivity). If you have a limited supply of data or texts, then it's important to know that you're sending the correct type. While there are indicators, probably the simplest solution is to use Hangouts for Google chat messages only, and another SMS app for actual texts.
In this guide, we'll share a few SMS app recommendations for you to try, as well as show you how to change the default SMS app in Android 4.4. This way, you'll never mistake an SMS for a Hangout message, and vice versa.
Recommended SMS apps
Go SMS Pro – free
Go SMS Pro is probably my favourite third-party messaging app, with support for a massive number of themes and a reasonably clean and professional look out of the box. Functionality is right up there with the best of them – you'll get 'quick text' templates, privacy options, spam blocking and all kinds of other doodads. A solid choice if you're looking for a unique look.
8SMS – free
8SMS is a recently developed app, based on the default 4.4 messaging app from the Android Open Source Project (AOSP). There are quite a few cool options that have been added here as well, everything from theme support, pop-up notifications, emoji settings and timestamps. The stock Android styling of the app fits quite well with the rest of Android 4.4 (as you'd expect), which makes a nice change from the rather grating visual styles of other 3rd party SMS apps.
Handcent SMS – free
An old favourite, Handcent SMS still claims to be "the most popular messaging app on the Android Market"… note that they didn't say Play Store there! While Handcent does include some recent features, like pop-up notifications and advanced privacy options, it does look a bit dated and honestly has been outpaced by more recently developed apps. Still, it remains a viable choice in Android 4.4.
How to set your default SMS app
So it turns out that once you know how to do it, setting a default SMS app is super easy. Just go to Settings -> More… (under Wireless and Networks, right at the top) -> Default SMS app. Here you get a list of all SMS apps installed on your phone, and you click on the one you want to use as your default app. This prevents these other apps from sending and receiving SMS messages, while piping texts to the correct one. Simple!
Conclusion
I hope you've found this article useful. Thanks for checking it out and be sure to let me know if you run into any difficulties in the comments below. I'd also like to hear your SMS app suggestions – what are you using?
Friday 29th November 2013 by William Judd in Android, Mobile Accessories.
5. CleanSeal Liquid Screen Cleaning and Protection

"I can see clearly now CleanSeal is on." That's the highest rated review of this awesome bottle of cleaning product, which uses military-designed nanotech to clean off your screen and keep it in good condition. It'll clean off and prevent fingerprints, grease and bacteria – keeping your Moto G shiny for ages. And with dozens of applications per bottle, you'll be able to use CleanSeal on everything with a screen in your house for some time!
4. Belkin Single Micro USB 1A Car Charger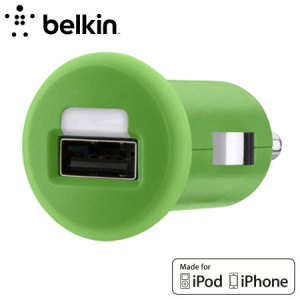 These Belkin USB car chargers for the Moto G are cheap and cheerful, and are available in multiple colours to suit your Moto G. While you won't be able to charge multiple USB devices or tablets with this one, if you don't need that functionality then it makes sense not to pay for it, right? This charger is Apple certified, but as it's USB works with any micro USB cable, including the one included with the Moto G.
3. Gumbite Docki Charging Station and Stylus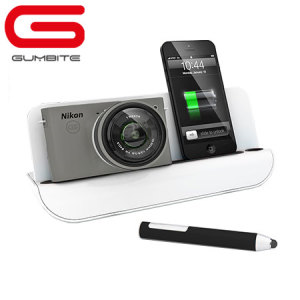 Like the Moto G itself, this Gumbite pack offers great value. You'll get a small desktop charging station and stand with room for two or three phones or maybe a phone and a tablet in portrait mode. There's also a Gumbite stylus, which makes it much easier to take notes or draw on the Moto G and other mobile devices.
2. Official Motorola Moto G Battery Door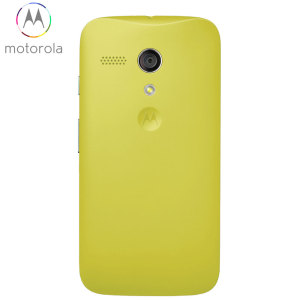 This cheerful battery cover doesn't add any new features to the Moto G; it just gives you a chance to customise your phone far beyond what's possible with a change in background wallpaper. The battery cover is available in four colours – lemon (above), royal blue, violet and vivid red – and each cover is cheap enough that you could buy a couple to have the perfect colour for any outfit or temperament.
1. Kitsound Hive Bluetooth Wireless Portable Stereo Speaker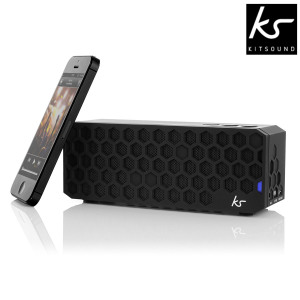 Our winning accessory this time around is the Kitsound Hive, a rather clever Bluetooth portable speaker that's miles better than the rather weak internal speaker of the Moto G. With this and Google Play Music in hand, you've got a potent music making combination that should fill a room easily. Perfect for parties, whether in your living room or at an ice rink.
Conclusion
OK, that's all from me this week! Thanks for checking out the article and have a great weekend too.
Friday 29th November 2013 by William Judd in Android, Mobile Accessories.
Today we're looking at some of the best cases for the Google Nexus 5, as of December 2013. Let's get right into the accessory picks!
1. Leather Style Wallet Stand Case for Google Nexus 5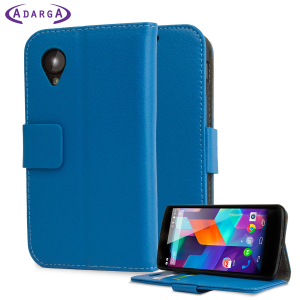 Our first case is this folio, wallet-style case. The case is quite a functional, practical choice – there is a built-in stand which makes watching videos, reading books and playing games. You'll also find a couple of pockets for credit cards or cash, kept safe by the magnetic snap closure. The design of this case isn't revolutionary, but the many colour options and excellent execution make this case a good shout.
2. ToughGuard Shell for Google Nexus 5 – Red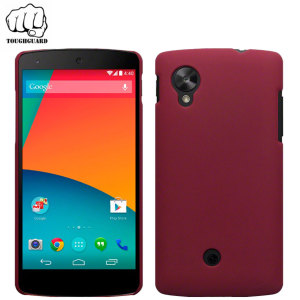 Our next case is this minimal ToughGuard shell. The case, made from a high quality polycarbonate, adds barely any bulk to the phone, and is ideal for anyone that wants to get that base level of protection – whether from scratches or impacts – without fettering their Nexus 5 with a bulky case. The burgundy colour of this case is also a nice choice, and goes well with both the black and white varieties of the phone.
3. Armourdillo Hybrid Protective Case for Google Nexus 5 – Black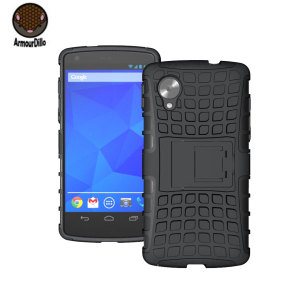 Our next case is another protective and functional item, with a hybrid design that provides good scratch resistance and excellent drop protection. The case, like the Leather Style Wallet, comes in multiple colours that can help you put your own stamp on your Nexus 5. The Armourdillo also includes a built-in kickstand. The only downside to this case? It's fairly bulky, so be sure you need the protection before you purchase it.
4. Spigen Ultra Fit Case for Google Nexus 5 – Smooth White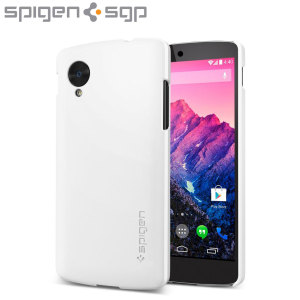 This is one of my favourite Nexus 5 cases, with a svelte and gorgeous design. The case offers good protection thanks to its polycarbonate construction and convincing coverage, without adding sufficient bulk as to be annoying. The case even comes with a soft feel matte surface that adds grip, just like the phone underneath. A nice choice for the style-conscious with a taste for the futuristic.
5. Cruzerlite Androidified A2 TPU Case for Google Nexus 5 – Green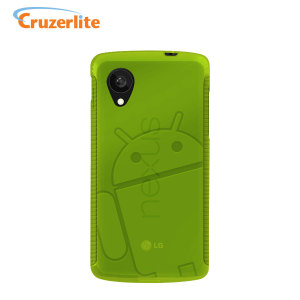 We end with the Cruzerlite Androidified, a must-have case for Android enthusiasts. The case is adorned with the robotic Android mascot at a jaunty angle, with the Nexus logo visible through the translucent material. The case covers the edges and corners of the phone to prevent impact-damage from almost any angle, while leaving the camera, buttons and ports freely accessible.
Conclusion
I hope you found these selections useful! Thanks for checking out the article and be sure to have a great weekend.
Friday 29th November 2013 by William Judd in iPhone, Mobile Accessories.
Today we're going to have a look at a new kind of cover for the iPhone 5S and 5. These are Fabricovers; the word is a portmanteau that perfectly describes both form and function. These Fabricovers are available in several styles, as seen above, and offer a stylish way of customising the look of your phone.
The Fabricover is applied to the rear of your iPhone, covering and protecting the easily scratched metal underneath. There is a seamless cutout of the camera and flash and a logo near the bottom, but apart from these minor deviations the cover is unmoderated fabric. These Fabricovers have been licensed from Apple, so you can be sure of a perfect fit on both the iPhone 5S and iPhone 5.
Each Fabricover is made from 100% cotton, providing a familiar and comfortable fitting that also adds grip to your handset. Furthermore, this fabric has had a stain and water resistant coating applied, which protects both the cover from getting dirty and the iPhone from getting damaged.
The unique strength of the Fabricover is that it adds almost no weight or bulk to your iPhone, keeping it as slim and unencumbering as before. You'll also find that installation is incredibly straightforward and quick, allowing you to add or remove the cover as needed. No residue is left, so using your phone completely naked remains a viable option as well. If you pick up multiple colours, you'll be able to change them up on the fly to suit your outfit or temperament.
For more information and photographs, please visit the product pages linked below. You'll find that the links are in the order that they appear in the photograph above. Thanks for reading and be sure to share your feedback in the comments below.
Thursday 28th November 2013 by William Judd in Mobile Accessories.
The Motorola Moto G is becoming a fast favourite amongst the staff here at Mobile Fun – I think we counted almost half a dozen staffers who'd recommended it to a friend or bought one for themselves. If you're one of the many who've picked up this phone as of late, then take a look at our range of Moto G cases - and read the article below!
Official Motorola Battery Door
These official cases, available in Lemon, Vivid Red, Violet and Royal Blue, are simple replacement rear covers which give a fresh look for your Moto G. Costing less than a tenner each, these cases are the cheapest and easiest way of adding a splash of colour to your Moto G. While the addition is purely a stylistic one, as it's a straight swap at least you won't be adding any bulk to your device. These battery doors are Motorola originals as well, so you can be sure of the same excellent fit and finish as with the one that came in the box.
Official Motorola Flip Cover
A more sophisticated alternative to the Battery Doors are the Flip Covers. These cases add – as the name would suggest – a useful screen protecting flip cover to your device. Like the battery doors, these replace the existing rear cover and therefore add no bulk but do allow you to choose your own colour. The Flip Cover is a good alternative to picking up a dedicated Moto G screen protector, although it is slightly less convenient as you'll need to flip back the cover each time you want to use the phone.
Additional options
At the moment these first party cases are the only ones we've added to our site, but we're looking to bring more third-party cases soon in response to the good demand we've seen for them so far. We'll let you know when these additional Moto G covers become available, but I'm sure you'll find these official options a good starting point. For more information on these, check out the product pages linked below:

Thanks for checking out the blog and be sure to let us know what you think of the cases and the phone itself in the comments below.