Friday 29th August 2014 by William Judd in Mobile Accessories, Smartwatches, Wearables.
Samsung's Gear Fit wearable was critically panned upon release, but everyone liked its unique curved display. The curve looked good, and it also allowed Samsung to include a much larger screen than ever would be ergonomic otherwise. Today, Samsung unveiled another curved display wearable: the Gear S smartwatch.
The first thing you'll notice about the Gear S is that its Super AMOLED display is massive. That flexible screen has allowed Samsung to fit a 2-inch 360 x 480 screen on your wrist, without a significantly bigger footprint than the 1.65-inch Gear Live. The effect is quite striking, particularly together with the analogue watch face that Samsung have chosen in their press shots.
When it comes to hardware, the Gear S has one big trick up its sleeve: connectivity. You'll find a SIM card slot on the back of the watch, which'll allow it to operate independently of a smartphone. The Gear S also includes Wi-Fi, Bluetooth, GPS, an accelerometer, a gyro, a compass, a heart-rate monitor, an ambient light sensor, a UV sensor and a barometer. It's an impressive litany of sensors and connectivity options. One nice advantage of  this is that you'll be able to go for a run, record your route and fitness information, all without a smartphone bouncing around in your pocket.
Otherwise, the Gear S mirrors what we've seen from Samsung wearables in the past. It runs the Tizen OS and is powered by a dual-core 1GHz processor, backed with 512MB RAM and 4GB internal storage. Performance was generally improved in Samsung's Tizen follow-up to its initial Android-based watch OS, so we should see a reasonably smooth interface here once again. The final important piece of the internals is the battery, which is 300mAh. It doesn't sound like a lot to me, but Samsung have claimed that the device will last two days.
The Samsung Gear S is coming soon to Mobile Fun. For more information or to place your pre-order, please visit the links below:
If you have any comments, please leave 'em below in the normal place or speak to us on Twitter @mobilefun.
Thursday 28th August 2014 by William Judd in Mobile Accessories, Special Offers.
Want a chance to win a £550 smartphone and help out your friends at Mobile Fun in the process? All you need to do is vote for us in the What Mobile Awards, where we've been nominated for Best Accessory Retailer. Each person that votes in the Awards is entered to win one of four top-end smartphones: the iPhone 5S, Galaxy S5, Xperia Z2 and the HTC One M8.
You can vote for Mobile Fun at Question 13 on the voting page. From there, just proceed to the final question and hit 'done' to save your score… and don't forget to fill in your contact details if you'd like to be eligible to win a phone!
>> Click here to vote in the What Mobile Awards <<
Thanks to the support of our customers and community we've won Best Accessory Retailer for the past two years, and we'd appreciate your vote once again. Let's make it three times running!
Wednesday 27th August 2014 by William Judd in Mobile Accessories.
Earlier today we reported on OtterBox's new line of Resurgence battery cases, but that's not the only thing that the American phone accessories company announced today. OtterBox have unveiled Alpha Glass, a new series of tempered glass screen protectors. The initial release covers the Galaxy S5, iPhone 5, 5S and 5C, but I wouldn't be surprised to see screen protectors for the iPhone 6 and other popular smartphones soon afterwards. Let's take a closer look at what OtterBox have revealed so far.
Scratch and shatter protection
The primary purpose of any screen protector is to prevent damage to your phone's screen. Of course, the Alpha Glass series provides just that. A thin layer of tempered glass covers the screen below, preventing any scratches or abrasions from damaging the display. The Alpha Glass screen protector also includes an anti-shatter film, ensuring that even if the glass breaks, it remains in a single inert piece to be safely removed.
Hardly noticeable once installed
OtterBox have delivered one of the thinnest tempered glass screen protectors on the market, with tiny proportions that are barely noticeable. With Alpha Glass installed, your phone also retains its original touch screen sensitivity, brightness and clarity. Even installation is a cinch, as the package comes with everything you need to install the screen protector cleanly and without bubbles. You don't have to worry about a thing.
Links and signing off
The OtterBox Alpha Glass screen protectors are coming soon to Mobile Fun. For more information–including live pricing and availability data–please visit the product pages listed below.
If you're in a hurry to find a tempered glass screen protector, then you might check out Spigen's line of Glas.t screen protectors in the meantime.
Thanks for checking out the article. Let us know what you think on Twitter @mobilefun or in the comments below.
Wednesday 27th August 2014 by William Judd in Android, Mobile Accessories.
The LG G3 comes with a long-lasting 3,000mAh battery, but what happens when you want truly epic battery life? Then you reach for something even greater – the LG G3 Power Jacket with a 3800mAh built-in battery, letting you more than double your smartphone's longevity. Let's take a closer look!
Battery life for days
The LG G3 is a pretty impressive phone, with a 5.5-inch 2560×1440 display, Snapdragon 801 processor and a 3,000mAh battery… but some tasks, particularly web browsing and video playback, will reduce your phone's battery life considerably. For these tasks, an extended battery can be a lifesaver.
The Power Jacket adds 3800mAh of battery power to your reserves, bringing you up to a tablet-sized 6800mAh. Based on GSMArena's battery tests, you'd expect to see almost 60 hours of 3G talk time, 15 hours of web browsing or 20 hours of video playback with the Power Jacket installed. Not bad at all, eh?
The Power Jacket is charged via microUSB just like the phone inside, and features an easy on/off switch and LED indicator to make things easy.
Protection and utility in spades
The Power Jacket uses the added bulk of the battery intelligently, using it to shield the G3 from scratches and impact damage. The case includes full coverage of the phone, including a lip around the screen, so you should keep your G3 in great condition while it's in the case.
The Power Jacket also includes a handy media stand, perfect for making use of that extra battery life to watch a few films or YouTube videos.
Links and signing-off
To order the LG G3 Power Jacket case, please visit the product pages linked below for the white or black coloured versions. Both variants are available for pre-order at the time of writing, but you'll get live pricing and availability information by visiting these links:
Thanks for checking out the article and be sure to have a good week! If you have any questions or comments, feel free to leave them below or reach us on Twitter @mobilefun.
Wednesday 27th August 2014 by William Judd in Mobile Accessories.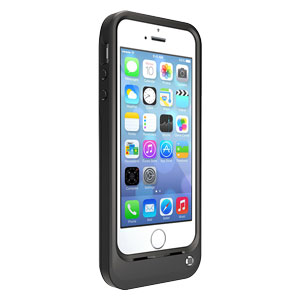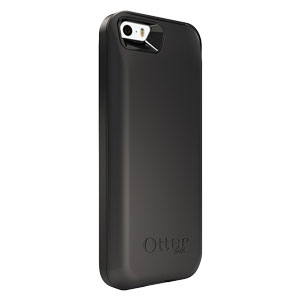 OtterBox have announced a new case for the iPhone 5 and 5S called the Resurgence. The Resurgence provides both military-standard drop protection and an integrated battery pack. That means you'll get more than double the battery life while keeping your phone safe – not a bad combination!
Make your iPhone 5S last longer
The iPhone 5S comes with a 1560mAh internal battery, usually good for a day or two of moderate use. The OtterBox Resurgence adds another 2000mAh of battery power, more than doubling your iPhone's total battery life to three or even four days.
That means your phone can endure more than 22 hours of web browsing, 24 hours of videos or even 24 hours of talk time… before it needs to be recharged.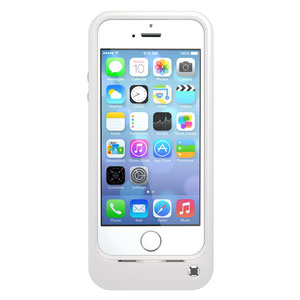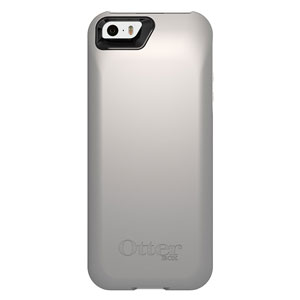 The Resurgence battery case is simple to use, too, thanks to an easy-to-read battery indicator on the front of the case and systems which prevent over-charging.
Protect your iPhone 5S from drops and scratches
Of course, having a long-lasting iPhone 5S isn't just about battery life. You also want your phone to survive the rigours of daily life, from minor scratches to more serious drops, knocks and falls. Thankfully the OtterBox Resurgence is well equipped to handle these challenges as well.
The two-piece OtterBox design provides comprehensive protection, with full coverage of your phone to prevent scratches and scrapes. The phone is also highly rated for drop protection, and has been certified with a MIL STD 810G rating.
Keep your iPhone 5S looking good
The OtterBox Resurgence belies its broad feature set with a surprisingly thin and light body. The case is among the least bulky battery cases on the market for the iPhone 5S. The Resurgence is available in two colours from Mobile Fun, black and white glacier.
Links and sign-off
For more information on the OtterBox resurgence, including live pricing and availability data, please visit the product pages linked below:
Thanks for checking out the article and be sure to let us know what you think of the new Resurgence case in the comments below. You can also reach us on Twitter @mobilefun.