Tuesday 23rd September 2014 by William Judd in Android, Infographic, Mobile Phones.
Samsung have prepared an infographic to show off the style and features of their new smartphone, the Samsung Galaxy Alpha. The Korean chaebol highlight the phone's 6.7mm aluminium frame and low 120 grams. If you're looking for a powerful and classy smartphone, then give this infographic a look. As a reminder, you can buy the sim-free Galaxy Alpha directly from us, and of course we have a wide range of Galaxy Alpha accessories to outfit your new smartphone to the max.
Tuesday 23rd September 2014 by William Judd in iPhone, Mobile Accessories.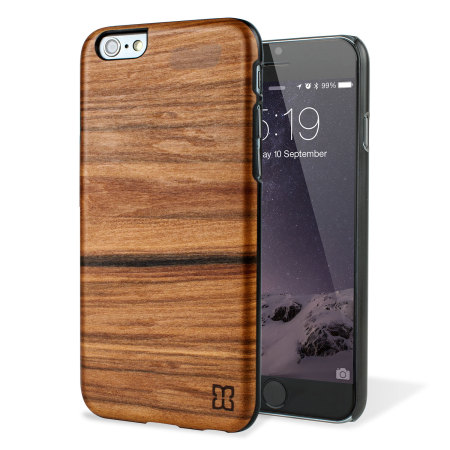 It's always been good form to use a case to protect your phone, but experts on The Verge are going one step further for the new iPhone 6 and 6 Plus models. Speaking on their Vergecast podcast, editors Nilay Patel, David Pierce and Dieter Bohn agreed that getting an iPhone 6 or iPhone 6 Plus case was absolutely essential.
Patel said on the podcast that both he and Pierce had independently written in their reviews of the iPhone 6 and 6 Plus that "these are the best iPhones that are better in cases." Patel's iPhone 6 Plus review states that a case "makes the phone easier to hold, evens out that camera bump, and hides the weird lines of the back."
Pierce's iPhone 6 review also suggests the same, stating that "this iPhone begs to have a case on it… it helps obscure the unsightly plastic strips, it makes the otherwise slick phone a little easier to grip, and it compensates for the awkwardly protruding camera lens on the back, which prevents the phone from sitting flat on a table. I'm worried I'm going to scratch the lens, and I'm annoyed that the phone wobbles. A case solves both problems."
With the larger bulk of the phone, the easily scratched exterior and the unfortunate elements – protruding camera and plastic strips – it's clear to see why a case makes a lot of sense, even for people that haven't considered one before. I've certainly got a case on my iPhone 6 Plus, even though I haven't used cases extensively for the Android phones I've used beforehand.
Whether you're going for a super-protective tough iPhone 6 case or a lightweight iPhone 6 Plus cover, protecting your iPhone just makes sense. Are you going to be using a case on your iPhone 6 or 6 Plus? Let me know in the comments below, or speak to us on Twitter @mobilefun. Thanks for checking out the article and have a good – and safe – week ahead!
Tuesday 23rd September 2014 by William Judd in iPhone, Mobile Accessories.
Did you know you can charge your iPhone 6 and 6 Plus faster using a 2.1A charger? With the bigger batteries inside the new iPhones, this allows you to refill the battery much faster. In fact, the iPhone 6 and 6 Plus ship with a 1A charger, despite the phones being capable of charging at up to 2.1A – the same charging rate as the larger iPad. We've introduced a range of iPhone 6 Plus and iPhone 6 chargers that will allow you to minimise the downtime of your iPhone 6 and 6 Plus – let's take a look!
Official iPhone 6 / 6 Plus Super Fast Mains Charger
This official Apple charger unlocks faster 2.1A charging for Lightning devices, including the iPhone 6 and iPhone 6 Plus. That's double the charging power and speed, allowing you to recharge your iPhone quickly. That's perfect for when you have a limited time to charge your phone, like the time you spend getting ready to go out after a day at work. The charger is made by Apple themselves, so it perfectly fits the style of the iPhone, with a white façade. It comes with a Lightning cable as well, so you're able to keep your existing cable wherever it is right now.
High Power iPhone Mains Charger – iPhone 6, iPhone 6 Plus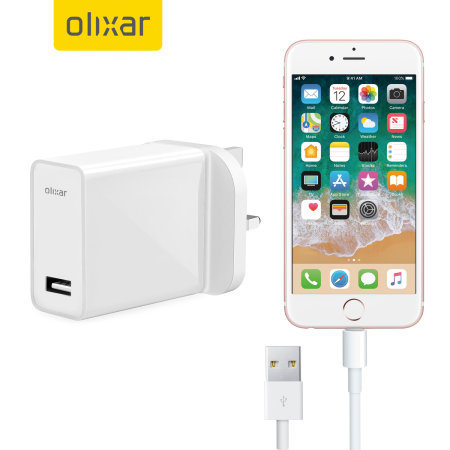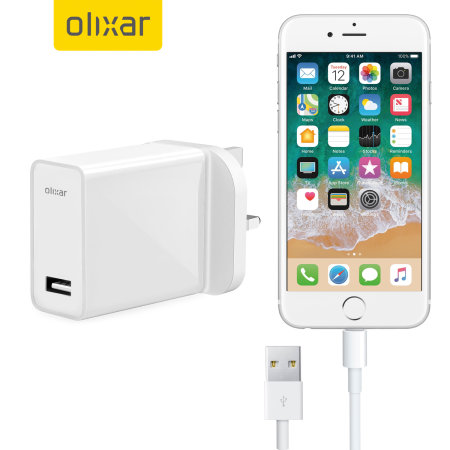 This third-party iPhone 6 charger is available for both the iPhone 6 and iPhone 6 Plus. It's not made by Apple, so it's available at a lower cost than the official solution. The charger provides 2.1A, so you'll be charging at full speed on either of the new iPhone models. This charger uses an integrated cable solution, so you won't ever lose the cable… but you also won't be able to unplug it and use it with other accessories. The charger is black, with an LED indicator so you can easily tell at a glance if the charger is being powered.
Signing off
I hope you've found this interesting. If you have any questions about the iPhone 6, 6 Plus and their accessories, don't hesitate to write to us in the comments below. You can also reach us on Twitter @mobilefun or on Facebook at Love Your Mobile. Thanks for reading the article and have a good week ahead!
Monday 22nd September 2014 by William Judd in iPhone, Mobile Accessories.
Did you pick up an iPhone 6 or 6 Plus this weekend? We've just added a line of Griffin iPhone 6 cases and armbands to our site – check it out!
Griffin Reveal Clear Bumper Case – Black, Pink, White
Griffin are well known for producing quality cases that provide excellent protection for the valuable smartphone inside. Now they're taking their talents to a newly slim form factor – the venerable bumper case. The Reveal is a clear bumper that provides excellent scratch and impact protection while minimising added size and bulk.
The clear back of the Reveal shows the col0ur of iPhone you've chosen, while protecting the vulnerable metal surface from scratches and dings. Of course, the edges and corners of the phone are also well protected thanks to the rubber bumper. This bumper can absorb minor impacts as well as preventing scratches. Cutouts are provided throughout, allowing you to access all ports and buttons with ease.
To place your pre-order or to see more information on these cases, please check out the product pages listed below in the colour and size of your choice:
Griffin Trainer Sport Armband – Black
Our second Griffin accessory is this sporty armband. The band comes in two sizes to fit the two differently sized iPhones, and allows you to keep your phone safe and secure while you're running.
The placement on your arm and transparent plastic window allow you to easily see and touch the screen, while keeping the iPhone free from scratches. The Trainer Sport is splash-proof for use in light rain, and fits the iPhone perfectly.
For more information or to place your order, please visit the relevant product page below for the armband of your choice.
Signing off
So there we have it – two useful accessories for the iPhone 6 and iPhone 6 Plus, coming soon (or already here!) at Mobile Fun. Thanks for checking out the article and be sure to let us know what you think of these accessories.
Monday 22nd September 2014 by William Judd in Android, Coming Soon, Mobile Accessories.
In October last year, Google unveiled their latest Nexus device: the LG-made Nexus 5. Almost twelve months later, and the Nexus 5 remains the newest Nexus. Other phones like the Moto G and OnePlus One have stepped into the void, but the Nexus family line has ceased… until now. According to The Wall Street Journal and The Verge, Google is soon to unveil a new Nexus device: an HTC-made Nexus 9 tablet.
News of the Nexus 9 was first broke earlier this month, when a patent lawsuit filed by Nvidia mentioned the Nexus 9 by name and slated it for a 'third quarter 2014′ release. They also stated that the tablet would use their latest Tegra K1 mobile processor. Now, it seems that accidental release was right on the money.
No further specifications about the device have been released, but previous leaks have suggested an 8.9-inch 2048×1440 display, stereo front-facing speakers, 16 or 32 GB of internal storage and 2 or 4GB RAM. Of course, the tablet will launch alongside the forthcoming Android L release of Android, and will come with that new OS onboard.
The Nexus 9 is also suspected to come with some unique accessories, including a keyboard cover first unveiled by Android Police. The keyboard cover will pair using NFC and Bluetooth 4.0, and will attach to the tablet magnetically.
We're already preparing for the arrival of the new Google with a range of Nexus 9 accessories. Once the tablet is officially announced, we'll bring you more Nexus 9 cases, covers, chargers and pretty much everything else you could want for a new tablet.
What do you think of the rumoured Google Nexus 9? Let us know in the comments below! If you'd prefer, you can also reach us on various social media including Facebook at Love Your Mobile and @MobileFun on Twitter. Thanks for checking out the article and have a great day!