Monday 29th September 2014 by William Judd in iPhone, Mobile Accessories.
Today we're going to have a look at five of the best iPhone 6 Plus docks available. Many of these docks will work well for the iPhone 6 and iPhone 5 series phones too, but the iPhone 6 Plus is our focus this time around. Let's get started!
5. Cover-Mate Charge & Sync Case-Compatible Dock
We begin with perhaps our most easily recommended case, the Cover-Mate Charge & Sync. This inexpensive dock lacks some of the sophisticated style of some of our other options, but makes up for it with full functionality and excellent value. The dock works with or without a case attached to your iPhone,thanks to an included adapter. The design is small and portable too, ensuring you're easily able to take this dock with you on your travels.
4. Rugged Case-Compatible Charging Dock
If you're using a particularly thick and rugged case, then this rugged case-compatible charging dock is the ideal solution. The Rugged Dock comes with even more clearance thanks to a different shape and style of adapter; it also works well enough with iPhone 6 Plus models with small or no cases installed. I'm quite fond the red connector section as well.
3. Belkin Lightning Charge & Sync Dock
If colour is important to you, then the Belkin Lightning Dock may be just the ticket. This dock is available in some great colours, including the pink and blue options show above. Silver, green and purple variants are also available, although some are out of stock at the time of writing. The case is simple and stylish, with a nice two-tone design.
2. DODOcase Wooden Charging Nest Dock
This unique charging dock is made from wood, giving a classy and stylish place for your iPhone 6 Plus / 6 to rest. The dock is hand-crafted in California from natural materials, using smooth orchard walnut with a leather wrap. This is by far the most beautiful iPhone 6 Plus dock on the market, and simply can't be compared to the more pedestrian plastic creations on the rest of this list. The dock is currently available for pre-order, and will be coming soon to Mobile Fun.
1. Just Mobile AluBolt Sync & Charge Dock
Our final dock is the Just Mobile AluBolt. This dock has a stylish design that sets it apart from its peers, without the expense and weight of real wood as we saw with the DODOcase dock. The AluBolt's design includes a chic curved backrest, a rubberised base and a fully sprung Lightning connector. It's a classy dock, and it's available right now from Mobile Fun.
Signing off
Thanks for checking out this roundup of the best iPhone 6 Plus and iPhone 6 docks on the market! For more details, please visit the product pages linked above. If you have any questions, you can ask us on Twitter @mobilefun or in the comments below. Thanks again and have a good week ahead!
Monday 29th September 2014 by William Judd in iPhone, Mobile Accessories.
Apple embraced NFC with their contactless payment system on the iPhone 6 and 6 Plus, but there's one wireless standard that they're still refusing to support: Qi wireless charging. If you're looking for an easy way to add this helpful ability to your iPhone 6 or 6 Plus, then we have just the thing for you: a Qi Wireless Charging Receiver.
No more messy cables
The advantage of wireless charging is that you avoid the hassle and clutter of cables.  Instead of needing to plug a cable every time you want to charge and remove it when you're done, all you need to do is place your iPhone on your Qi wireless charging pad and everything will happen automatically.
Easy to install
The Wireless Charging Receiver is easy to install and works well with any case. All you need to do is plug one end into the Lightning cable, then fold the charging receiver behind your iPhone. Next, place your iPhone 6 or 6 Plus into its case, with the wireless charging coil inside. The best iPhone 6 or iPhone 6 Plus cases are those with an opaque back, so the wireless charging receiver is hidden from view.
You'll get the convenience of wireless charging, without any modifications to the internals of your iPhone. If you want to switch to traditional wired charging at any time, just unplug the charging coil to free up your Lightning port.
Coming soon to Mobile Fun
For more information or to place your pre-order, please visit the product page linked below:
You might also want to see our range of Qi wireless charging pads, to use with your newly Qi-enabled iPhone 6 or iPhone 6 Plus:
Thanks for checking out the article, and be sure to let us know what you make of this new accessory in the comments below. You can also reach us on Twitter @mobilefun or on Facebook at Love Your Mobile if you'd prefer.
Monday 29th September 2014 by William Judd in Android, How to Guides.
Maybe you're using an old phone for the first time in a long time, and you can't remember that unlock PIN. Maybe your foolish friend tried to guess your pattern unlock, and kept trying longer than they should have done. Either way, you're stuck – you can't log into your phone. Thankfully, there is a surprisingly easy way to bypass the unlock screen, and it works on basically any modern Android device that's been registered with your Google account.
Here's how it works: Access the Android Device Center online. This website shows all of your Android devices and their last known locations. That part isn't helpful right now, but you also get three options: ring, lock and erase. The middle one, lock, is what we're going to use. The locking system is intended to prevent a third-party from fooling around with a found or stolen phone, but it also handily resets whatever PIN or other security is currently set on your Android phone.
Simply type in a new password, and hit 'Lock.' Your current PIN / gesture / password will be erased, and the password you set will be used instead. From there, you just have to enter that password onto your device, and you're in!
From there, you can enter the security or lock screen settings menu to change your unlock code back to whatever you want.
That was easy, huh?
Let me know if this worked for you in the comments below. You can also reach us on Twitter @mobilefun and at Love Your Mobile on Facebook.
Note: This isn't guaranteed to work on all phones, but it does work for many models and it's definitely worth a try. It's also worth noting that isn't at all useful for phone thieves, as they won't know your Google username and password… so rest easy!
Friday 26th September 2014 by William Judd in iPhone, Mobile Accessories.
Today I'd like to introduce X-Doria, a new brand for Mobile Fun. The Californian company offer a unique line of fashion-forward cases, and we're happy to add them to the site. X-Doria produce a nice range of cases for the iPhone 6 and iPhone 6 Plus, so let's take a look at what's on offer!
X-Doria Defense 360 Case – iPhone 6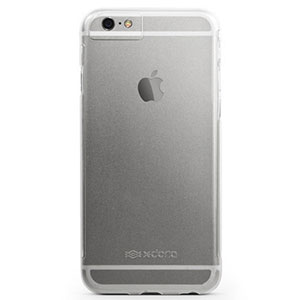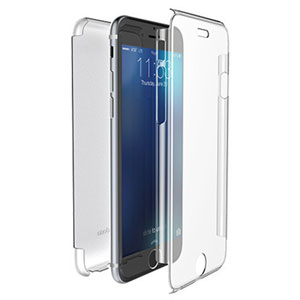 Our first case is a rather beautiful one; the X-Doria Defense 360. The case is clear, offering an unparalleled view of your iPhone inside. The Defense 360 includes both front and back panels made of tough polycarbonate, ensuring that your screen, back and sides are all protected. No matter which colour iPhone 6 you have, the X-Doria Defense is a great choice.
X-Doria Engage Plus Case – iPhone 6 and iPhone 6 Plus


Next up is the X-Doria Engage Plus. The Engage Plus covers the back of your phone with a hard polycarbonate shell, which is layered with laser-etched metallic stripes. The case comes in gold, blue or silver for the iPhone 6 and 6 Plus. This is a stylish, lightweight case – and I'm particularly fond of the gold version shown above.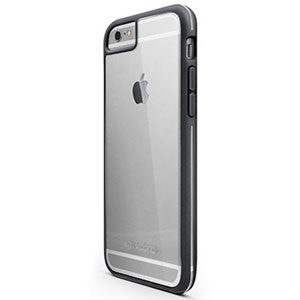 The Scene is another colour-neutral iPhone 6 case, offering a good amount of protection with its wrap-around rubber bumper. The Scene's raised bezel around the screen helps prevent drop damage, too.
X-Doria Scene Plus Case – iPhone 6
The Scene Plus is the Scene case, with one nice addition: a choice of two unique designs on the rear panel; either Bubbles or Digital Dust. The case looks fantastic, and really adds a bit of glamour to the iPhone 6 inside.
Conclusion
I hope you've found this close look at X-Doria cases useful! If you have any questions you can share them below; otherwise we'll see you on Twitter @mobilefun and back here once again on the blog!
Friday 26th September 2014 by William Judd in iPhone, Mobile Accessories.
Parisian designer By Atelier have announced what might be the most expensive iPhone 6 case so far. The case is made from hand-polished steel, with options for sapphire crystal, calf or alligator leather. The case costs between €1690 and €1990, depending on the options you choose.
Of course, the iPhone 6 is hardly the first iPhone to have ridiculously expensive cases made for it. In fact, German jewellers GnG produced an iPhone 3G case that cost €77,777. It was made out of 140 grams of 18 karat gold, with a carbon fibre inlay and around 600 diamonds.
More recent iPhones have also seen the ultra-premium case treatment. Classic Italian jeweller Buccellati produced €150,000 gold iPhone 5S cases, to say nothing of their €350,000 gold iPad Mini covers. Each case here is unique, and comes with 'Rigato' etching and diamond starbursts.
Anita Mai Tan produce an even more expensive line of iPhone cases, retailing for around €690,000. These cases are made out of 18 karat gold and include 2,200 to 2,800 diamonds, depending on design.
The most expensive case on our site? That distinction belongs to the Mophie 16GB Space Pack for the iPhone 5S; a case that combines external storage, a 1700mAh external battery pack and considerable protection. The Space Pack retails for £130 (about €165).
Close behind is another iPhone 5S case, the ElementCase Sector 5. Despite being only the Standard Edition, this carbon-fibre case costs £120 (€150) in black or gold. It's probably the nicest case I've ever held, though.
What's the most you'd ever spend on an iPhone case? Let us know in the comments below.
Thanks for checking out the article, and have a great weekend!