Thursday 17th April 2014 by William Judd in Android, Mobile Accessories.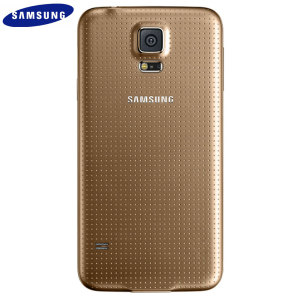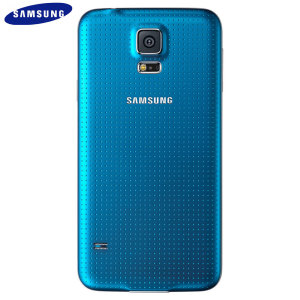 One of the best things about the new Samsung Galaxy S5 is that it retains the replaceable back cover of the earlier Galaxy S models. That means it's possible to easily install a new SIM card, change the battery and access your microSD card. It also means that you can pop up your original back cover and replace it with another. And with four colours available for the Galaxy S5, if you buy a replacement back cover then you can try a new colour without placing down the cash for an entirely new phone.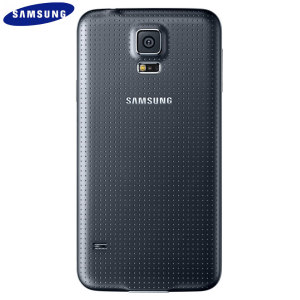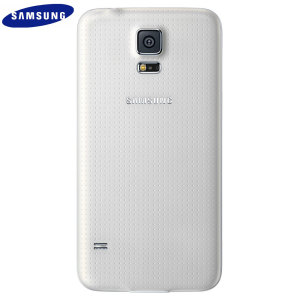 As mentioned earlier, there are four different colour rear covers available: Copper Gold, Charcoal Black, Shimmery White and Electric Blue. I'm quite fond of the Blue, but each looks pretty awesome. And because the front of the phone is only either white or black, you can mix and match any back cover and get the full look.
For more information or to place your pre-order for these replacement Samsung Galaxy S5 covers, please visit the link below for the colour of your choice:
These rear covers are on pre-order at the moment, and should be available in the weeks ahead. For the latest pricing and availability information, just have a look at the product pages linked above.
Thanks for checking out the article and have a great weekend!
Thursday 17th April 2014 by William Judd in Android, iPhone, Mobile Accessories, Windows Phone.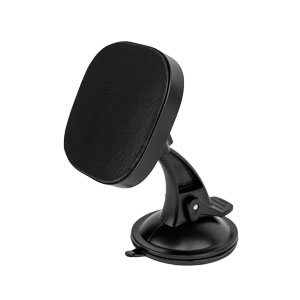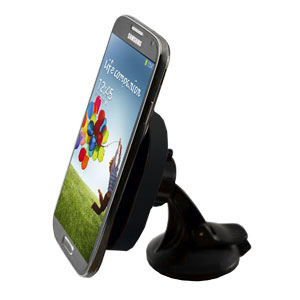 Wireless chargers are getting increasingly popular, but the vast majority that we see are desk docks. Today, we're unveiling something different: a Qi wireless dock for your car. The Air Dock combines a wireless charger and a car holder to produce a brilliant two-in-one accessory. Let's take a closer look.
The Air Dock has a bold streamlined look. Instead of the traditional heavy clasps holding your phone in place, there's just a simple pad. This  micro-suction foam pad holds your phone in place, helped by magnets inside. This means you can just place your phone on the pad, and immediately it will be held into place, without the fuss of squeezing into a clip. Picking up your phone is similarly quick and easy.
Once installed, the Air Dock begins charging your phone immediately. The Qi wireless charger inside is compatible with a wide range of phones from Google and Nokia, and many other phones – including Samsung Galaxy phones and iPhones – can be charged wirelessly using a wireless charging case or cover. For more information on how wireless charging works, check out our guide to wireless charging.
Otherwise, the Air Dock ticks all the boxes that you'd expect. The suction cup mounting allows you to affix the car holder to your dashboard or windscreen, or even your desk at the office. The  car holder can also rotate, allowing you to find the perfect angle and position for your phone.
The Air Dock is a solid car charger and car holder, and should prove quite popular with owners of wireless charging capable handsets. For more information and photographs of the Air Dock, please visit the product page linked below:
You can also see our full range of Qi wireless chargers here. Thanks for visiting the blog and have a good week!
Thursday 17th April 2014 by William Judd in Android, iPhone, Mobile Accessories.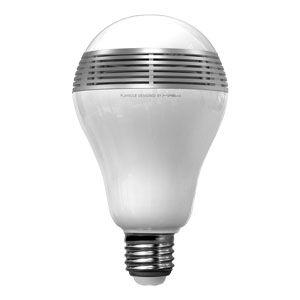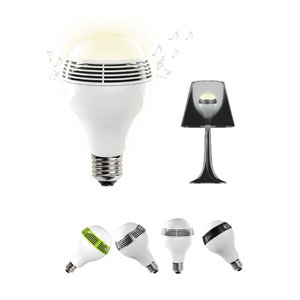 After decades of advancement, smart homes are closer to becoming a reality. Instead of buying a pre-packaged smart home though, you can upgrade your home piecemeal. We've seen smart thermostats, smart smoke alarms, and even smart lightbulbs. Today, we're happy to announce one of the most capable smart lightbulbs ever made: the MiPow Playbulb.
This clever lightbulb connects to your phone or tablet using Bluetooth. Start up the Android or iOS app on your device, and you'll be able to control the intensity of the light emitted – so you can turn it down low for a romantic evening or keep it lit for a working night. The bulb can also be set to automatically dim or turn off, saving power and automatically keeping up with your routine. And with the power of Bluetooth, you can make these changes from anywhere in the room.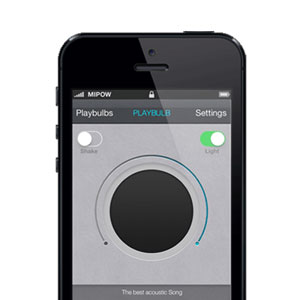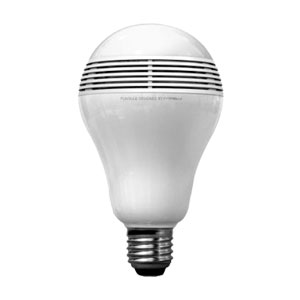 But where this lightbulb gets crazy is its speaker system. Yeah, that's right: this lightbulb plays music. Just connect via Bluetooth, and you can stream music, podcasts or any other audio you like. The speaker inside is surprisingly loud, and provides a nice ambient experience where music is playing without an obvious source.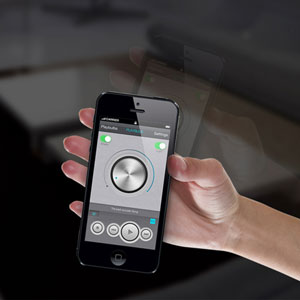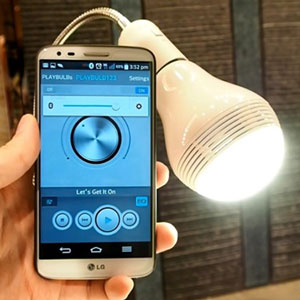 For all its capabilities though, the MiPower Playbulb is as easy to install as any normal lightbulb; just screw it into your light socket as normal. If you have a bayonet fitting, you'll be able to use an adapter to make it work too.
The MiPow Playbulb is available now at Mobile Fun. For the latest pricing and availability information, as well as additional details and photos, check out the product page linked below!
Thanks for checking out the article and be sure to let us know what you think of it in the comments below. Thanks!
Wednesday 16th April 2014 by William Judd in Android, Mobile Accessories.
Want to add a bit of shimmer, a bit of shine, a bit of bling to your S5? We've got just the cases for you.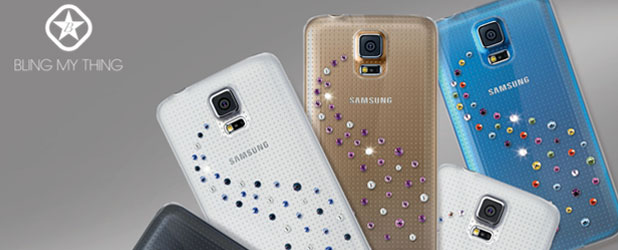 Bling My Thing have unveiled their Milky Way Collection, a new series of phone cases that add some definite pizzazz to your Galaxy S5. The cases feature a simple translucent shell, with authentic Swarovski elements attached in a stylish galactic S pattern. The expanding path of jewels starts at the Galaxy S5′s camera, and runs in a sweeping curve left, right, then left again to end near the phone's speaker. It's a cunning nod to the phone's name, and it will certainly make your phone stand out from the crowd as well.
This stylish case is built to last too, with the durable shell providing lasting protection against scratches and minor knocks. While thicker cases will provide better impact protection against knocks and drops, you'll find that these Bling My Thing cases slip into your pocket easily, adding very little bulk or weight to the Galaxy S5′s already slim proportions.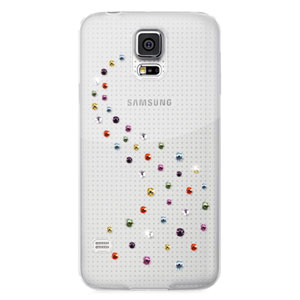 Bling cases for the Galaxy S5 are available in five flavours, each with different coloured Swarovski Elements.
For more information and photos on each of these cases, visit the links just above.
Thanks for checking out the article and be sure to let us know what you think of these blinged-out cases. Have a good one!
Wednesday 16th April 2014 by William Judd in Android, Mobile Accessories.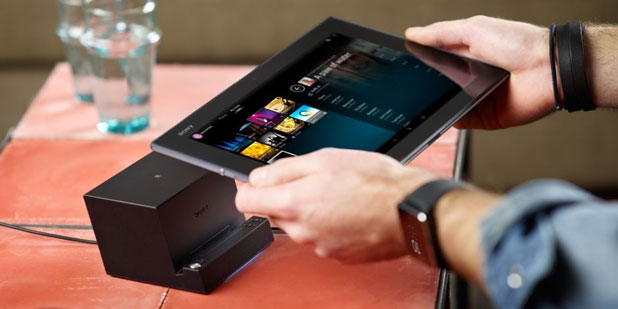 Sony seem on a roll as of late, producing an awesome range of first-party accessories for their phones and tablets. Now they've announced another Xperia accessory, and it looks like a real winner!
It's the Sony BSC10 Bluetooth Speaker with Magnetic Charging Pad. As the name suggests, this tiny gadget combines effortless magnetic charging and convenient Bluetooth playback of songs and calls. Of course, while your Xperia smartphone or tablet is charging, you'll also find the BSC10 works as a stylish desk stand as well.
Magnetic charging is something that's been included in almost all recent Xperia smartphones and tablets, allowing charging through magnetic contacts on each device's side. The magnetism here makes connecting a snap; just place the phone in approximately the right area and the magnets will easily pull the phone into the right position and begin charging.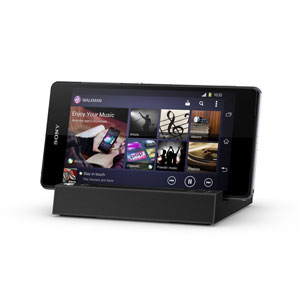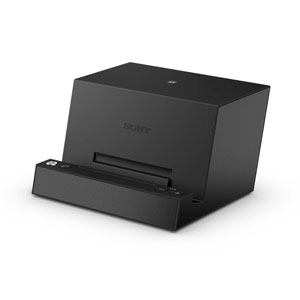 The Bluetooth speaker included works well too, offering surprisingly loud sound from such a small device. That makes the speaker ideal for filling a room with music, or for taking calls with the built-in microphone.
The Sony BSC10 is compatible with all Sony phones and tablets with magnetic charging pins. The list includes basically all high-end Xperia devices from the past year: the Xperia Z2, Xperia Z2 Tablet, Xperia Z1, Xperia Z1 Compact, Xperia Z1f and Xperia Z Ultra. You can also expect the BSC10 to be compatible with upcoming high-end Xperia devices too, like the rumoured Xperia Z2 Compact.
For more information on this awesome Bluetooth speaker and charging solution, check out the product page linked below! Here you'll find more details, plus live pricing and availability information:
Thanks for checking out the article and have a good week ahead! Be sure to let us know in the comments what you think of the BSC10!