Why Buy?
Sleek and stylish design is perfect for home or the office.

Display your smartphone easily while recharging, taking calls, watching videos or listening to music.

Combines with any travel or data cable charger to charge and/or sync with your BlackBerry Dock smartphone to transfer data, music, photos, and videos.
---
Description
The BlackBerry Bold 9900 Charging Pod ACC-39458-201 may be the most convenient way to charge your BlackBerry device.
Easy and convenient charging
Just place it in the pod in a convenient location, and connect your BlackBerry smartphone charger to the USB port on the back. Your device will be operational even as it charges. You'll have full access to the keyboard and speakerphone capability - you can make calls, read and send email, even use the multimedia player. Plug a USB cable into the port on your device, and you can sync up your data with your PC, even while the device charges. And the chrome design beautifully complements the sleek lines of your BlackBerry smartphone.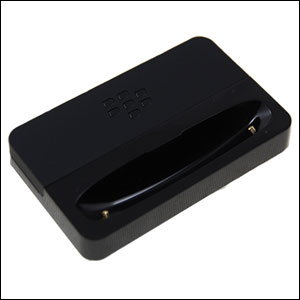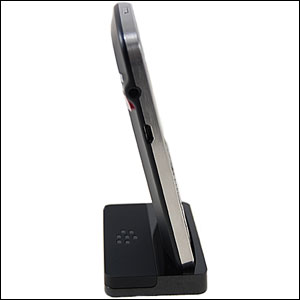 Adapters to use anywhere
The stylish BlackBerry charging pod also comes with charging adapters so you can take your charging pod with you on holiday and charge you BlackBerry Bold 9900 wherever you are. The charging pod includes various international adapters to charge your BlackBerry handset around the world.
Power and convenience combined
The charging pod allows you to charge your BlackBerry Bold 9900 whilst keeping it at a convenient viewing angle so you can easily reply to your calls, texts and emails.